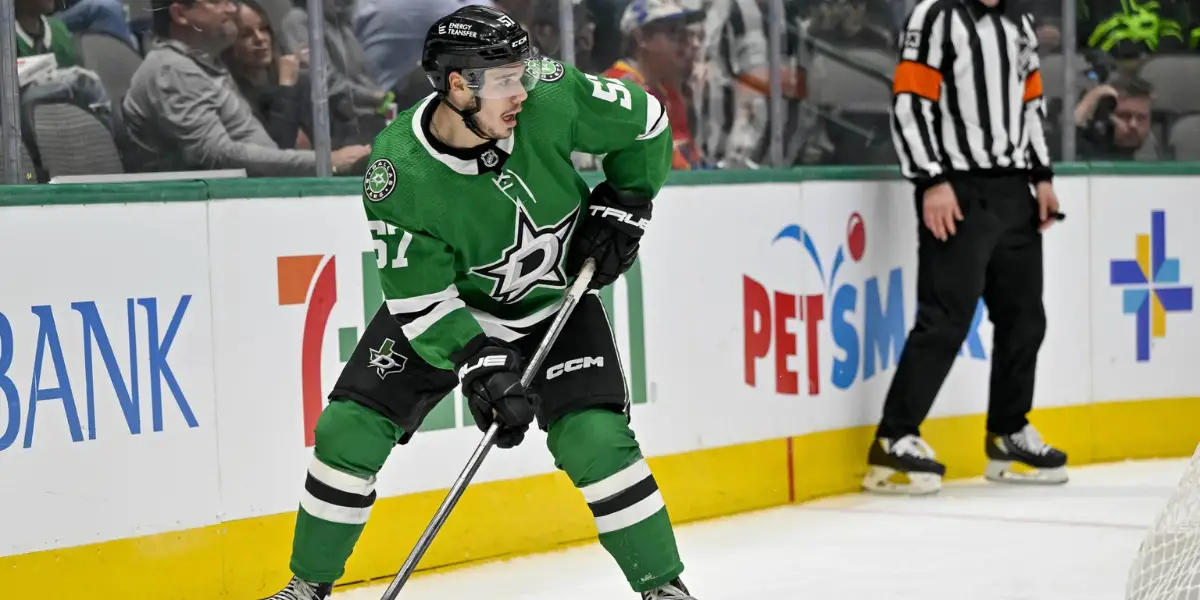 Logan Stankoven is arguably the Dallas Stars' most exciting prospect. So, let's cut to the chase and learn more about the Canadian forward currently playing for the WHL's Kamloops Blazers. See more below.

Logan was born in Kamloops, British Columbia, Canada, to Wes and Deana Stankoven on February 26, 2003. The 20-year-old, who can play center and right-wing, is 5'8″ and weighs 170 lbs. He was drafted 47th overall in the second round by the Dallas Stars in the 2021 NHL Draft. He has been playing for the WHL's Kamloops Blazers since 2018. He won the Four Broncos Memorial and Brad Hornung Trophies in 2022 and the Doug Wickenheiser Memorial Trophy in 2023, respectively, as a Kamloops Blazer.

Logan's great-grandfather, Augustin Stankoven, emigrated to Canada from Slovakia's Liptovské Revúce village. Logan has a distant cousin, Matej Stankoven, who played for the WSI U-14's Slovakia Selects U-14 in 2021-22 and, most recently, the WHC U-15's CEHA U-15 in 2022-23.

Stankoven has been representing his native Canada well. As a part of the Canadian national under-18 team, he scored the game-winning goal in Canada's 5-3 win over Russia in the gold medal game at the 2021 IIHF World U18 Championships in Frisco and Plano, both in Texas. And, as a part of Team Canada, he won three consecutive gold medals in 2021, 2022, and 2023. His line with Connor Bedard and Joshua Roy scored four of Canada's six goals in Canada's 6-2 win over the United States in the 2022 semifinals.
Bedard idolized Stankoven when he was a kid.

The CHL has recognized Stankoven's efforts. He was named CHL Player of the Year in 2022. He was named to the CHL's First All-Star Team and won the Ed Chynoweth and George Parsons Trophies in 2023.

Despite being a prized prospect forward, Stankoven has yet to play in a Dallas Stars game. But he was one of the final cuts in the Dallas Stars' training camp last season for all the right reasons. He played in five preseason games with the Stars before returning to the Blazers. He's reportedly looking to follow in the footsteps of Wyatt Johnston, the Stars' 23rd overall, first-round pick of the 2021 NHL Draft, and transition to professional hockey, whether it's the AHL or NHL.

Stankoven told NHL.com: "I think also being a smaller guy, it's going to be more of a learning curve for me … If I can be in Dallas at the start of the season, that'd be awesome. If not, there's no problem playing down in Austin with the Texas team. It's just about growing your game each day. It's patience. You don't expect to hop into the League right away. It's going to be tough, but I know if I put in the work, it's doable."

Off the ice, Stankoven seems like a pretty simple guy. He likes Mexican and Italian cuisines. He likes entrees such as tacos, chicken parmesan with pasta, etc. He seldom plays video games, but he'd choose NHL 21 if he had to. He likes to go swimming and play golf and ball hockey. He listens to all music genres, but hip-hop is his favorite. His favorite rappers are Drake and The Kid LAROI.

Can Stankoven make the Dallas Stars' opening night roster? Let me know in the comments!