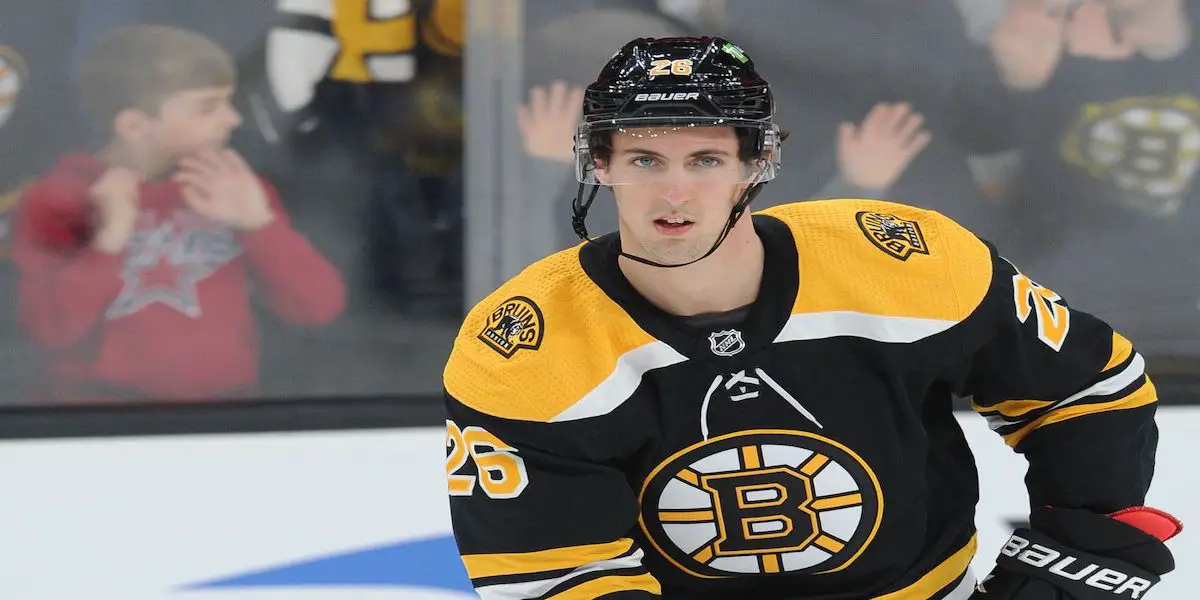 A Billerica, Massachusetts native, McLaughling is living every young child's dream as he plays for his hometown team, the Boston Bruins. Born on July 26, 1999, the now 23-year-old right-shot forward is currently playing for the Bruins AHL affiliate Providence Bruins. Before reaching the heights he is out of now, McLaughlin had the opportunity to grow up in a State that has produced a handful of NHL-caliber talents. Thanks to these opportunities from a young age, he was able to play on elite teams against elite talent, which helped him develop into the player he is today. Most notably, McLaughlin attended Cushing Academy, a nationally renowned program, and a member of the NEPSAC "Large School" league. It didn't take long before McLaughlin realized he would need to leave Cushing Academy to further his development as he joined the Cedar Rapids Rough Riders of the USHL. Here he played two seasons in 2016-17 and 2017-18, where he appeared in 81 games, recording 14 goals, 22 assists, and 36 points. In his second season, he was named captain of the team, showing he was a leader even at a young age.
College Years
Following his two seasons in the USHL, the hometown boy returned to Boston, where he enrolled at Boston College University and would spend the next four years of his life as a Boston College Eagle. McLaughlin had the pleasure of playing under legendary head coach Jerry York who retired following McLaughlin's senior season.
In his four seasons at Boston College, he played in 130 games recording 40 goals, 36 assists, and 76 points. Like in the USHL, McLaughlin's leadership was fully displayed as he was named captain for his junior and senior seasons.
US Men's National Team
One of the biggest honors of his young career was when McLaughlin was named to the United States Men's National team for the 2022 Olympic Games in Beijing. He joined a star-studded lineup as they traveled to China to take on teams from around the world. While the team didn't medal in that year's Olympics, it was still an honor to be a part of the team representing his country on the biggest stage possible.
NHL Career
At the conclusion of his senior season, McLaughlin was now an undrafted free agent and free to sign with any team he wanted. While he had offers from multiple NHL teams, he ultimately signed with his hometown Boston Bruins. Since he signed after the trade deadline, he was not eligible to play in the playoffs that year but was able to help the team close out the regular season. Upon signing with the Bruins, he was promoted right to the NHL squad as he filled in on the Bruins' bottom six. Most importantly, McLaughlin had an NHL debut he will never forget, as he scored in his first career as he helped the Bruins defeat the New Jersey Devils. He finished the year playing in 11 games and scoring three goals. He showed that he would be a part of the Bruins' future moving forward.
The boys are back after a long break but have plenty to talk about as the playoffs are in full swing. We go series by series, looking at how teams have fared so far and who will come out on top. Thanks for listening! Please rate and review our show on your favorite listening platform. Check out our partner's website at www.insidetherink.com for all your latest hockey news.