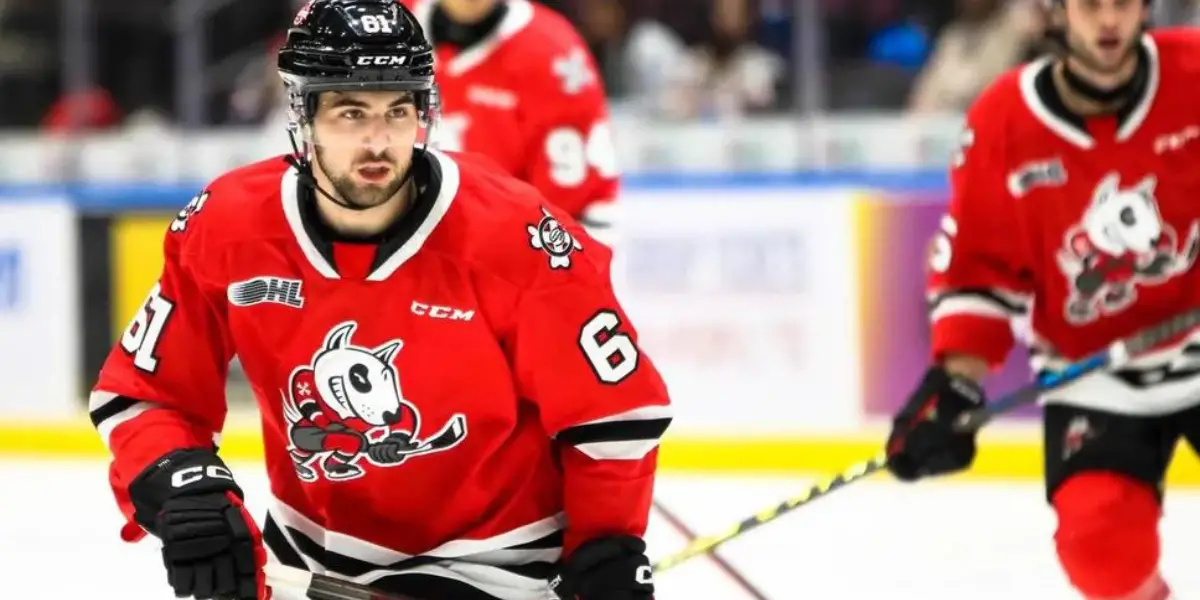 Pasquale Zito was born in Ottawa, Ontario, on June 1st, 2003. In 2016, on the Ottawa Senators U14 AAA team, he compiled 17 goals and 14 assists for 31 points and a quick call-up to the Senators U15 AAA team. His highest year of production pre-OHL was that year with the U14 team, with his next season seeing him play in 29 games and get 29 points. In 2018, he won the OGC-16 Champion award, given to young talents such as Barrett Hayton and the controversial Logan Mailloux.
Drafted By the Red Wings
In round 6, 166th overall in the 2021 NHL draft, Zito was a member of the pride of Hockeytown, the Detroit Red Wings. After drafting Zito, the Red Wings decided he was still a work in progress, so they have kept him in the OHL for a bit longer. It seems to be working, as the year he was drafted, Zito put up 42 points, with 22 goals being the most impressive part. This season, he is no longer on the Windsor Spitfires, the team he was on in 2021. Zito has been with both the Niagara IceDogs and the North Bay Battalion, compiling 46 total points altogether, not including 11 playoff points with North Bay.
Despite these statistics that may be impressive or at least intriguing to some, I believe he is still working towards his full potential. He needs to sharpen his skills, but we have already seen that he is ready for the tougher part of the NHL. Earlier this season, he got into a big fight with the aforementioned Logan Mailloux, and this year has tallied nearly 50 penalty minutes, stopping just one minute short. With all of these statistics and the slow but steady progression Zito has always made in his career, it is clear that the best is yet to come.
The boys are back after a long break but have plenty to talk about as the playoffs are in full swing. We go series by series, looking at how teams have fared so far and who will come out on top. Thanks for listening! Please rate and review our show on your favorite listening platform. Check out our partner's website at www.insidetherink.com for all your latest hockey news.