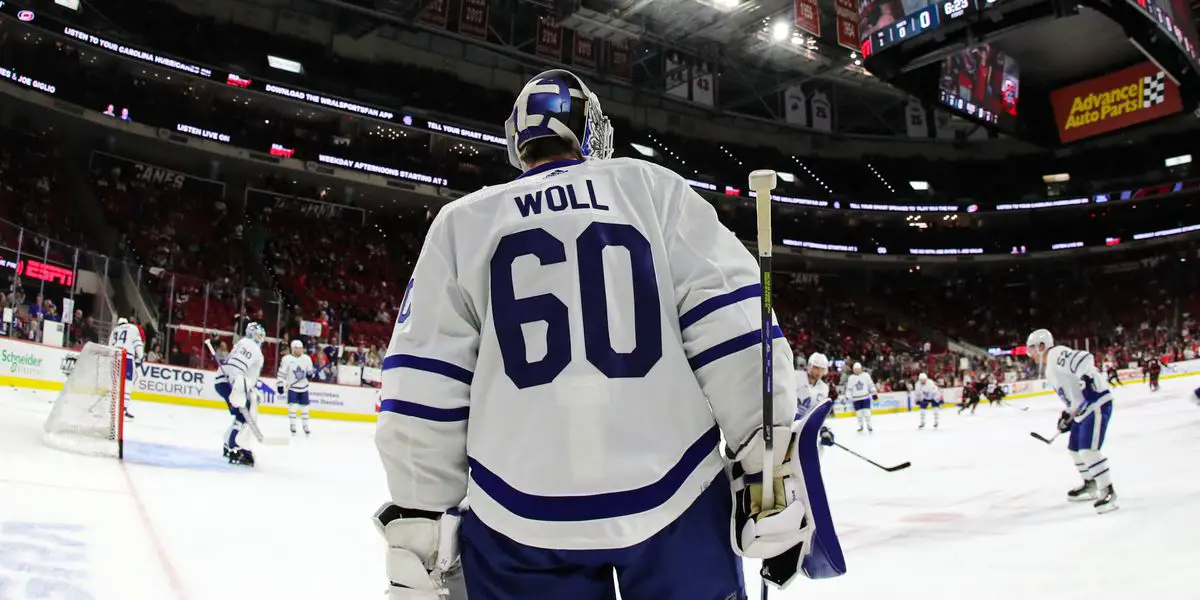 The Toronto Maple Leafs defeated the Nashville Predators 3-2 in the second back-to-back game. After a tough loss last night in Raleigh, the blue and white traveled to Nashville. However, the Maple Leafs took care of business today, grabbing the full two points on the road.
Both sides came out with good pace in the first period, especially the Nashville Predators, who had most of the chances early. After a strong start from Leafs goaltender Joseph Woll, the blue and white continued to build off their goaltenders strong play leading to a goal. On the power play, a well-worked opportunity down low for John Tavares was converted. This was the captain's thirty-first goal of the season, as the Maple Leafs went into the intermission up a goal.
Once the second period began, the Maple Leafs came out strong once again. Leafs forward Alexander Kerfoot came in streaking on Kevin Lankinen, scoring his ninth goal of the season. Once the Maple Leafs took a two-to-nothing advantage, the blue and white controlled most of the period and led the shot totals ten to four. Nashville goaltender Kevin Lankinen made some stellar stops, but so did the Maple Leafs goaltender Joseph Woll as the Leafs led going into the second intermission.
After really testing Predators goaltender Kevin Lankinen early in the third, the Nashville Predators finally broke through for their first goal of the game. On the power play, Nashville forward Cody Glass caught a deflection scoring his eleventh on the year. However, just after the Predators finally beat the Leafs goaltender, Maple Leafs captain John Tavares scored his second of the game. This was John's thirty-second goal of the season, restoring the Leafs two goal lead late. Just as the game looked to be over, Nashville defenseman Tyson Barrie added one late. The former Maple Leaf scored his thirteenth goal of the season, pulling the Predators within one, but eventually, it was too late as Nashville ran out of time in an attempt to send this one to overtime.
After a harsh loss last night in Raleigh, the Maple Leafs certainly bounced back today in Nashville. The blue and white will now prepare for a test with the Florida Panthers on Wednesday at Scotiabank Arena. After an impressive victory over Florida last week, expect the cats to come out flying as they try to catch the Pittsburgh Penguins for a playoff spot.
Thanks for reading! For more Leafs content, follow me on Twitter at ITR_Anselmo.
WELCOME BACK TO LEAFS LATE NIGHT! Presented by Inside The RinkRoscoe / Galaxy Biehn – Dubas Out?!?- Remember All The Good Times We Shared- I Don't Love Our Options- Matthews Next Deal?- Keefe's Fate- AI MascotsSPORTS! IS FUNMERCH IS AVAILABLE!JOIN OUR DISCORD!Remember to follow us on Twitter @LeafsLateNight & IG @LeafsLateNightCheck out Mike, Josh, and Nathan's articles on the Leafs + many more! insidetherink.com