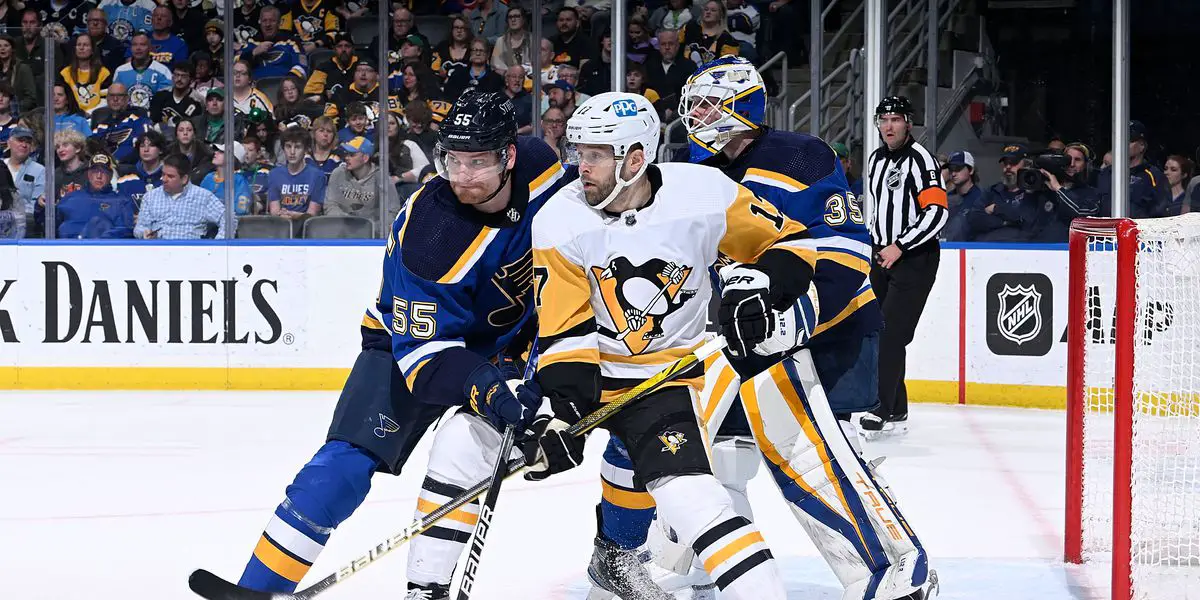 Following a 4-1 loss to the Nashville Predators, Pens Head Coach Mike Sullivan stated,
"I really liked our energy. I loved our effort. I thought we played the game hard tonight. We didn't end up on the right side of the score. But I think if we bring that effort, we bring that commitment – we're gonna win a lot of games."
That is exactly what the Pens did on Thursday, playing a hard and energetic game, which led them to a 3-2 victory in the shootout and giving Tristian Jarry his 30th win of the season.
The Penguins started the game off on the wrong foot quickly, as they were down 5-on-3 in the first minute of the game. The penalty kill, which went a great 5/5 in the game, played a big part in this game's outcome.
The Penguins grabbed the lead early after a shot from D Chad Ruhwedel from the blue line beat Blues G Ville Husso through traffic at 14:42 of the 1st period.
In the 2nd, D Mike Matheson gave the Pens a 2-0 lead after a wrist shot beat Husso glove high at 10:52.
At 16:55, Blues F David Perron cut the lead in half as he beat Jarry with a wrist shot.
1:49 into the 3rd, F Ivan Barbashev tied the game at 2-2.
In the shootout, Pens F Bryan Rust gave the Pens the win with a shot that beat Husso between his left pad and glove.
Tristian Jarry becomes the 4th goaltender in Penguins history to win 30 games in a season with his 23 save performance. Husso made 43 saves for the Blues.
The Pens will head to Arizona to take on the Coyotes on Saturday (5 PM EST) for their final game before the trade deadline.
The Blues will next take on the Blue Jackets in Columbus on Saturday (5 PM EST) for their final game before Monday's 3 PM deadline. Yeah