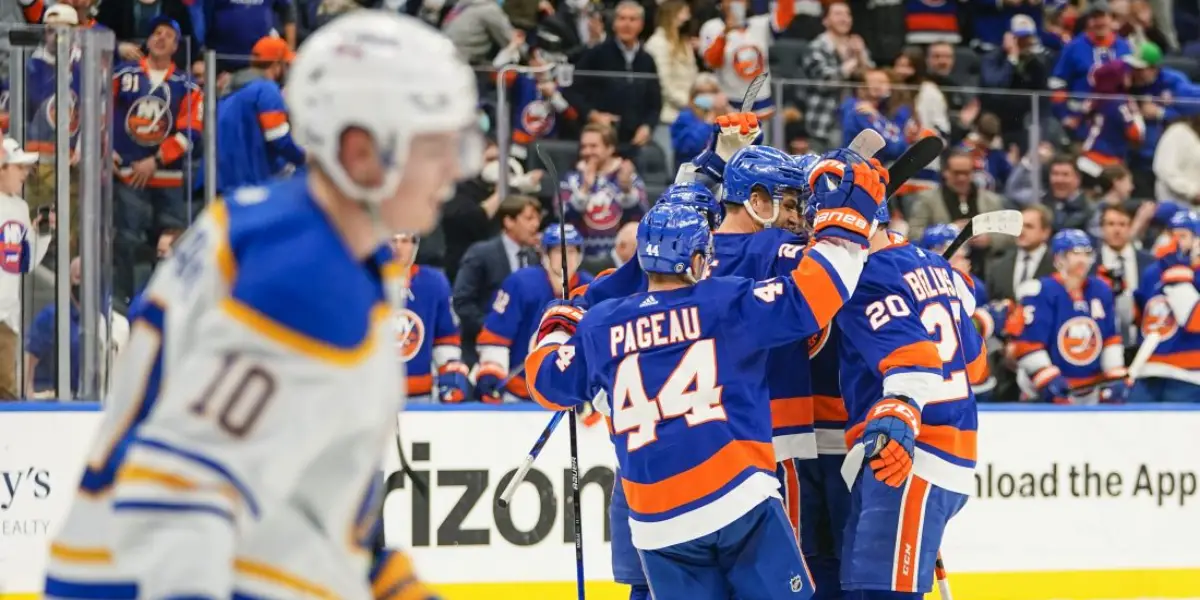 As 2021 ends, it turns out the year of postponements had one final parting gift to the New York Islanders. Following a 4-1 win against the Buffalo Sabres on Thursday, the Islanders are currently set to ring 2022 by welcoming Connor McDavid, Leon Draisaitl, and the Edmonton Oilers in a matinee matchup at UBS Arena. 
After that… it's all up in the air. On Friday, the team announced their four-game road trip that treks through Western Canada would be postponed and rescheduled at a later date. This trip also would've included the first road trip to Climate Pledge Arena to take on the Seattle Kraken. 
This isn't the first time Covid-related postponements have affected the Isles, either. They've already had two games postponed following their opening week at UBS Arena in late November, both games set to be on the road. One of those games, against the New York Rangers, has already been rescheduled for St. Patrick's Day. However, the other game (against the Philadelphia Flyers) has yet to be rescheduled. 
Even just last week, this team has had postponements in their schedule. Three home games (Dec. 20 vs. Montreal, Dec. 23 vs. Washington, and Dec. 29 vs. Detroit) were postponed and have yet to be rescheduled. The same goes for their Dec. 27 road trip upstate to take on the aforementioned Sabres. 
We'll have to wait and see what happens with the schedule, but this could spell disaster for the Isles. Going back to their first home win on Dec. 11, the Islanders have a record of 3-1-1 in their last five. Sure, you can pull the "they haven't played any amazing teams over that stretch" card, but points are all that matters at this point in the year if you're where the Islanders are in the standings.