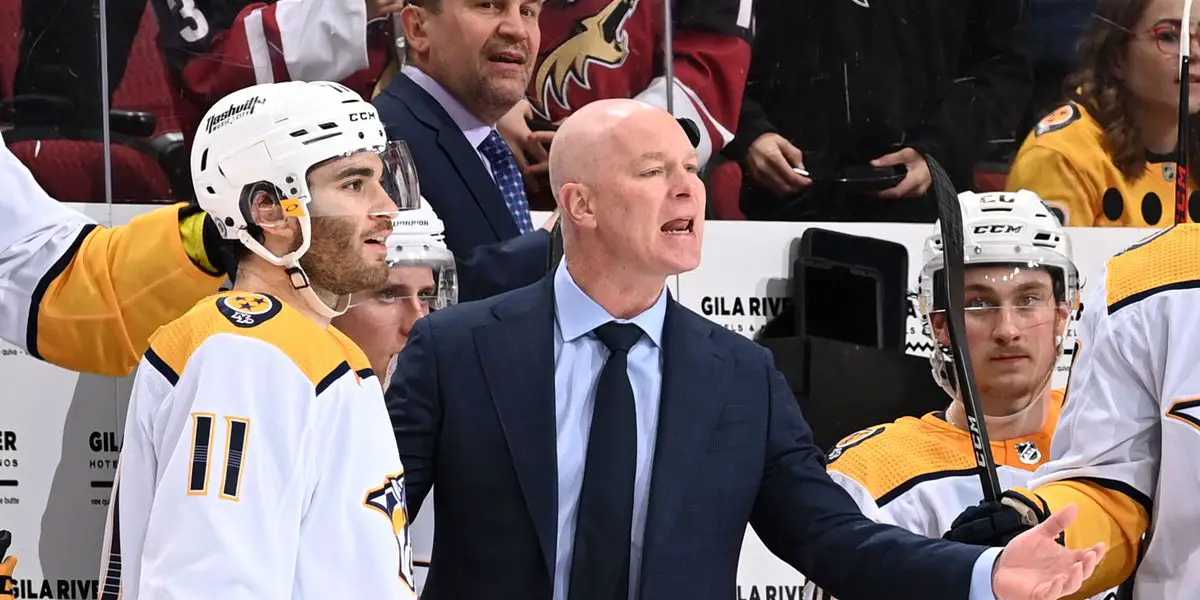 John Hynes is staying in Nashville for the foreseeable future. The 47-year-old Hynes and Predators General Manager, David Poile, announced a two-year extension Thursday. The extension will keep Hynes in Nashville through the 2023-24 season. Hynes became the Predators' third head coach in the franchise's 23-year history in the middle of the 2019-2020 season. The Boston University graduate took over for Peter Laviolette on January 7th, 2020, just 35 days after being fired from the New Jersey Devils and his first head coaching job in the NHL.

Since taking the reins in the middle of the 2020 season, Hynes has led Nashville to the playoffs each of his first three seasons, but the Preds have yet to win a playoff round. The unfortunate combination of playing the Colorado Avalanche without Vezina finalist Juuse Saros resulted in a first-round sweep this season. The Preds have made the playoffs (or the 2020 qualifying round) in the last eight years but haven't won a series since beating the Avalanche in the first round in 2018.

Hynes jumped into a problematic situation, replacing Laviolette and repairing the team on the fly. He had an immediate impact and galvanized a team on a downward trajectory. Despite being in a precarious position as the team's head coach in the middle of rebuilding on the fly, several players had career years this season under his tutelage, most notably Roman Josi, Matt Duchene, and Filip Forsberg. While the extension is through the 2024 season, it's not the most significant commitment regarding the term. As the organization turns the corner on this mini-rebuild on the fly experiment that David Poile is in the midst of, Hynes's playoff success will determine his fate.

Now that the head coaching question has been answered, Poile must focus on the Filip Forsberg dilemma.