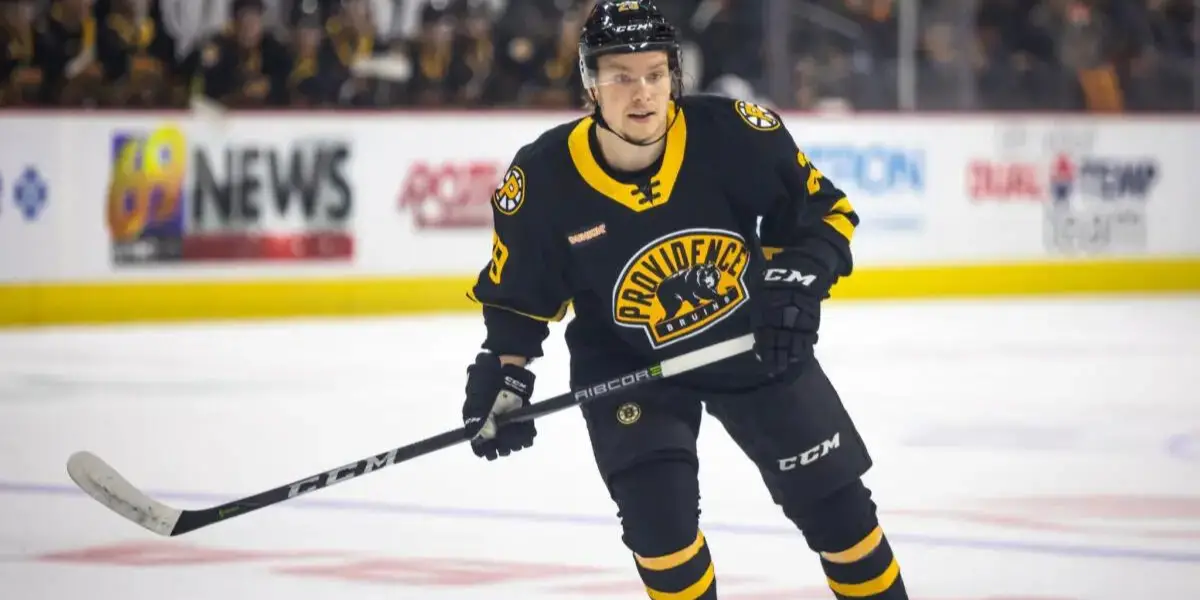 The Providence Bruins this past weekend played Games 1 and 2 of the Atlantic Division Semifinals against the Hartford Wolf Pack, and Providence went down 2-0 in the series. The Bruins lost Game 1, 1-0, as the offense couldn't figure out Wolf Pack goalie Dylan Garand. In Game 2, the offense found the back of the net just once; as they lost 2-1 to Hartford, the Providence offense seemed to struggle again against Garand.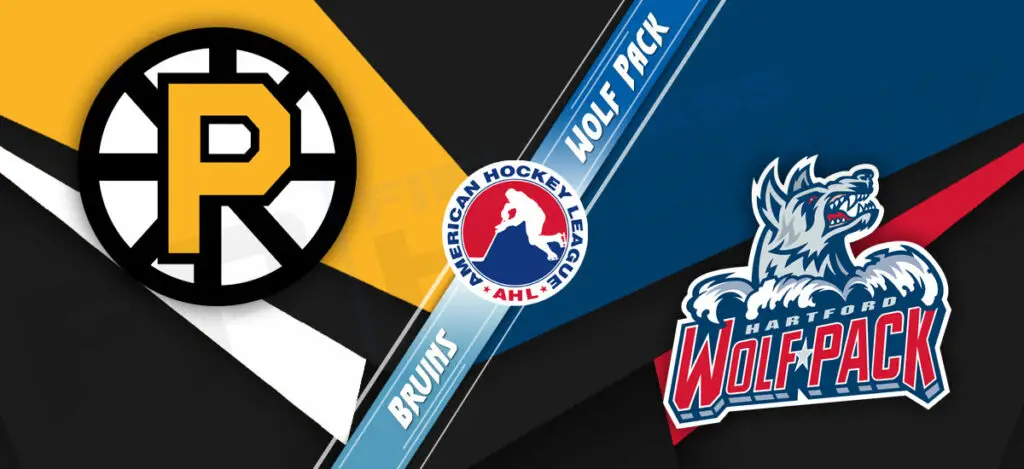 Game 3
The Providence Bruins were facing elimination against the Hartford Wolf Pack and, in a must-win game, found their offense as they put up six goals on the Wolf Pack. Justin Brazeau and Oskar Steen scored in the first period to give Providence a 2-0 lead after the first 20 minutes; Steen's goal came with one second left. In the second period, both teams would score, but Providence scored first to give themselves a 3-0 lead when Luke Toporowski scored his second of the playoffs. Hartford got their goal from Zac Jones, his second of the playoffs; it was 3-1 after 40 minutes. Thanks to a shorthanded goal, Hartford made it a one-goal game just over two minutes into the third. Jack Ahcan would score his first of the playoffs for Providence to make it a two-goal game once again. With just under six and a half minutes left, Hartford made it a one-goal game again. With just under four and a half minutes left in the game, Bruins goalie Brandon Bussi made the save of the season to keep the lead in Providence's hands. Later in the game, with the goalie pulled, Providence scored two more goals coming from Brazeau, who scored his second of the game, and Vinni Lettieri to secure the Providence win and keep their season alive, forcing a Game 4.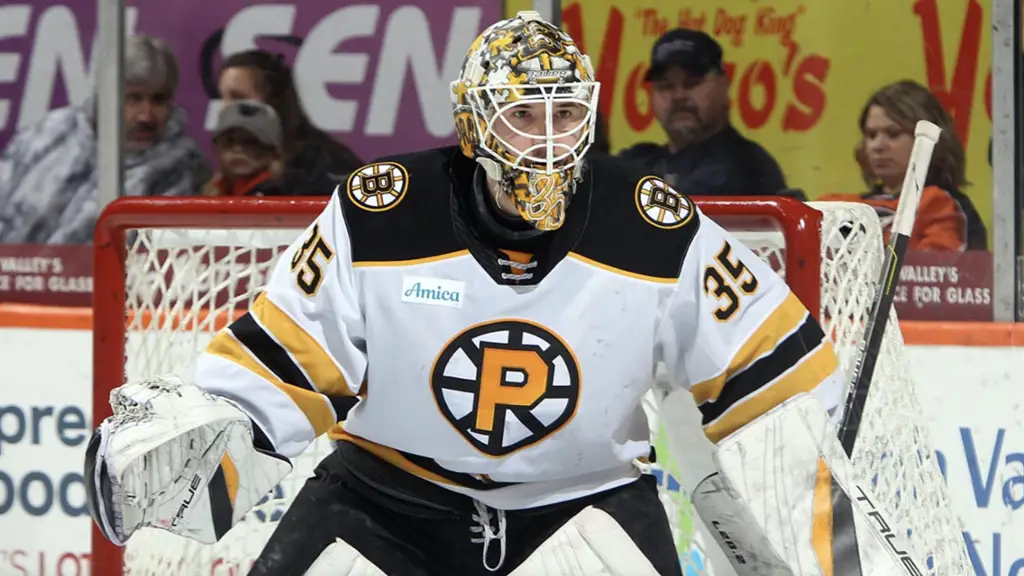 Wrap Up
Bussi has been the story for Providence so far in these playoffs as he has kept the Bruins in every single game, and last night he stood tall to get them the win to extend this series to a Game 4, which will be played on Friday night in Hartford; Providence must win that game to force a deciding Game 5 which on Sunday in Providence. The Bruins have been a slightly better road team this season than they have at home going 24-9-3 on the road and scoring 112 goals, whereas, at home, they were 20-9-7, scoring 109 goals. It's a positive sign, though, that the offense was able to figure out Garand, who had stifled them in the first two games of this series. Providence this season also has been on a 3+ game winning streak on five different occasions en route to the best record and most points in the Eastern Conference.
The Bruins are reeling and need to right the ship; their division lead is dwindling. What's wrong with Brad Marchand? Is he starting to decline, or stuck in an early slump? Should the Bruins make a deal now? Potential trade partners discussed. Plus much more!DraftKings Sportsbook – Boston's hometown Sportsbook is LIVE right here in Massachusetts! Bet local on all your favorite sports from the comfort of your own home with DraftKings. To celebrate, ALL new customers will receive up to TWO HUNDRED DOLLARS in BONUS bets when you sign up for DraftKings Sportsbook using code ITR! You can now bet local on money lines, spreads, props, and more with one of America's top-rated Sportsbooks – DraftKings Sportsbook!  Download the DraftKings Sportsbook app and sign up with code ITR to get up to TWO HUNDRED DOLLARS in BONUS bets to use now that mobile sports betting is live in Massachusetts. That's code ITR only at DraftKings Sportsbook. If you or a loved one is experiencing problems with gambling, call 800 327-5050 or visit helplineMA.org to speak with a trained specialist, free and confidentially, twenty four seven. 21+. Physically present in MA. Eligibility restrictions apply. Subject to regulatory licensing requirements. Eligibility and deposit restrictions apply. Opt in required. Bonus issued aree bets. Terms at draftkings.com/MA.