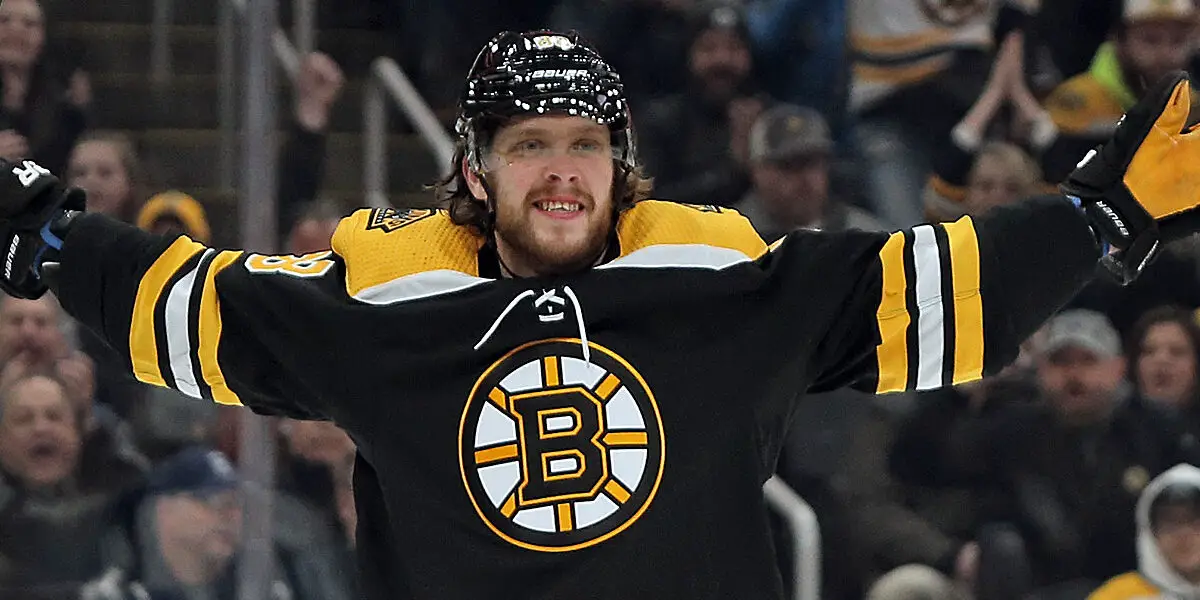 This past week we have seen a Bruins team that we rarely ever see, one with no Brad Marchand and no Patrice Bergeron on the ice. Of course, this is only temporary due to the 6-game suspension Marchand is facing, and the injury Bergeron sustained. Even though this is temporary, are we getting a short glimpse into what the future will hold in Boston? This season has already seen longtime center David Krejci return to his home country of the Czech Republic to play and, most recently, Tuukka Rask retiring from hockey altogether. Slowly the core group of veterans that have anchored this team through the 2000s and 2010s is dwindling. With Bergeron's contract set to expire at the end of the season, there's the possibility will see an iconic Bruin's player walk away from the game and this great city; only time will tell. As for Marchand, he has shown no signs of slowing down, but at 33 years old and only three months away from turning 34 in May, father time is not on his side and leaves plenty of questions moving forward.
The Current Bright Spots on the Team
As for the future of the Boston Bruins, there are some bright young spots currently residing on the roster that gives hope. This all starts with the sniper himself, 25-year-old David Pastrnak, who shows season after season that he's one of the best scorers in the game. Since 2016 Pastrnak has eclipsed 20 goals, six straight seasons, 30 goals four times, and having his best season in 2019 by scoring 48 goals. Even though Pasta is headed for free agency in 2023, it's a good bet that he will be sporting the black and gold for many years to come.
The Next young bright spot on the Bruins is 24-year-old defenseman Charlie McAvoy who has risen to stardom not just in Boston but around the league as he has become one of the elite defensemen in the NHL. Every year McAvoy has elevated his game to the next level and has gained the respect of all his teammates as he has become a leader of that locker room and looks to be the future captain of the Boston Bruins one day. After signing an 8-year extension this past October, McAvoy is here to stay and lead the Bruins year after year through the potential ups and downs that lay ahead. 
While not as young as the first two players, Taylor Hall will play a crucial role in this team's identity in the coming years as we have the 30-year-old Left Winger signed through the 2024-2025 season. This is especially true as Hall and Pastrnak have found their chemistry on the second line this season and project to be Boston's top-producing line moving forward.
This list of young bright spots wouldn't be complete without rising star goaltender Jeremy Swayman who, at age 23, has taken Boston by storm and looks like the goaltender of the future this team can build around. While Swayman has plenty to work and build on in his early career, he has shown the maturity and dedication that it takes to become a number one goalie in the NHL. In his brief career so far, Swayman has a 16-10-2 record while sporting a 1.97 Goals Against Average, .928 Save %, and four career shutouts leaving many hopeful and excited to watch him continue to blossom.
The Future Game Changing Prospects
While these are four of the bright spots currently residing on the NHL roster, the Bruins also have some excitement waiting in the wings with their list of prospects, especially with forwards. While some prospects may be years away before they make the big leap to Boston, there are some that we may see sooner than later when the openings and opportunities arise. These potential game-changing prospects include the likes of Brady Lyle, John Beecher, Jakub Lauko, Mason Loheri, Fabian Lysell, and Jack Studnicka, all of who rank on the Bruins top 10 prospect list. While we have already seen glimpses of Jack Studnicka at the pro level, that was only short-lived, and Studnicka still has a lot to prove.  
The Results
Since losing Bergeron and Marchand during the Pittsburgh Penguin's game on February 8th, the Bruins have played two games, one against the Carolina Hurricanes and the other against the Ottawa Senators, with both games having completely different outcomes. The Hurricanes game left a lot to be desired as they were shut out during a 6-0 loss. The second game had a lot better outcome and showed the future we all hope for as the Bruins won 2-0 on the back of Jeremy Swayman, who recorded his 4th career shutout while stopping 30 shots. The ups and downs will always exist as that's part of sports, but for the Bruins, the future looks to be in good hands with a lot more ups coming our way, even when our beloved captain finally decides to hang up his skates.
The boys are back after a long break but have plenty to talk about as the playoffs are in full swing. We go series by series, looking at how teams have fared so far and who will come out on top. Thanks for listening! Please rate and review our show on your favorite listening platform. Check out our partner's website at www.insidetherink.com for all your latest hockey news.