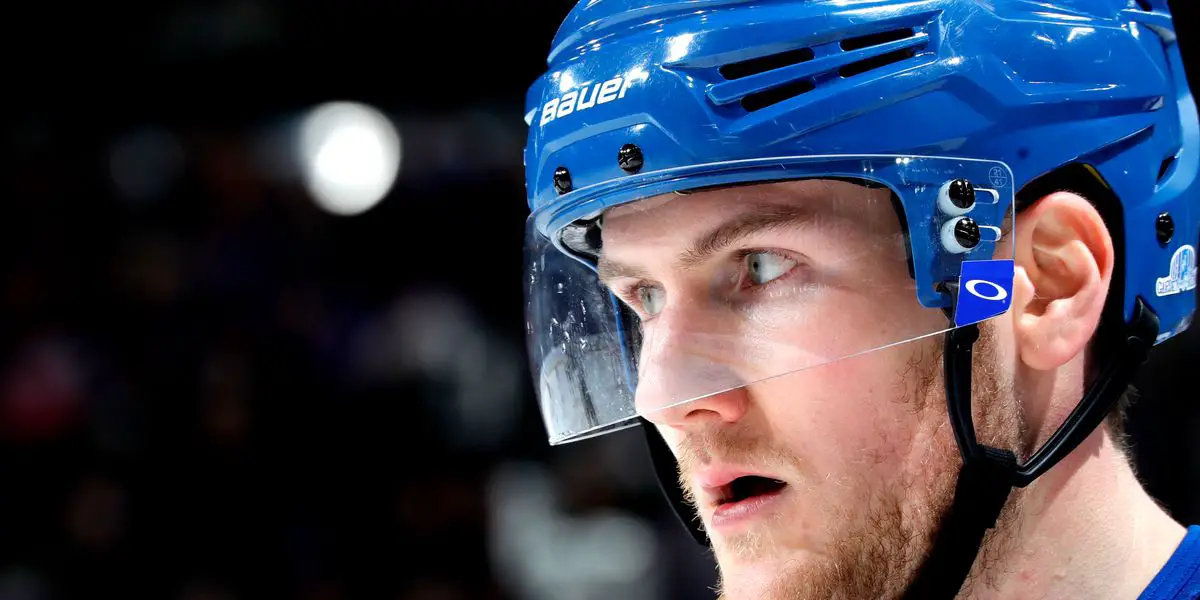 When it comes to New York Rangers defenseman Adam Fox, he is everything and more to their hockey club.
He proved that once again this season. In the regular season, Fox, 25, had 12 goals and 60 assists for 72 points, which was just two points behind his career-high of 74 last season.
Fox drives this team's offense whenever he has the puck on his stick. He has great vision, he knows how to find open teammates, he can create something from nothing, he can get the puck up the ice quickly, and more often than not, he knows what to do with the puck to help create scoring opportunities for his hockey club.
Not only is he great offensively, he is also extremely reliable on the other side of the puck, which is obviously his main job. He was tied for first in the league among defensemen with 88 takeaways and he was also a +/- + 28 this season.
Thanks to his strong performance in the regular season, he was named one of the finalists for the James Norris Memorial Trophy as the league's top defenseman along with Cale Makar of the Colorado Avalanche and Erik Karlsson of the San Jose Sharks. Fox won Norris in 2021 and with this nomination, he became the fourth Blueshirt to be a two-time finalist for the award, joining Brian Leetch (he won the Award in 1992 and 1997), Brad Park, and Bill Gadsby.
When Fox is on the ice, the team gets the best of both worlds out of him. As a defenseman, he is smart with the puck in his own zone, he breaks up a lot of plays, he steals the puck from opponents, and he does a great job of helping to make sure that the puck stays out of his team's net.
Offensively, the team gets points and lots of scoring opportunities from Fox. When the puck is on his stick, lots of amazing things can happen.
Speaking of getting the best from Fox on the ice whether it is offensively or defensively, he is on the ice a ton. In the regular season, Fox logged a total of 1,998:58 minutes of ice time, good for an average of 24:23 minutes per game.
Even though he struggled in his team's pivotal 4-0 Game 7 loss to the New Jersey Devils, he still had a decent postseason for the Blueshirts. He had eight assists for eight points and was a major factor in his team's victories in Games 1, 2, and 6.
The Rangers are lucky to have Fox. Fox does it all and with him being still just 25 years of age, his play, numbers, and everything else that comes with his game will only continue to get better.