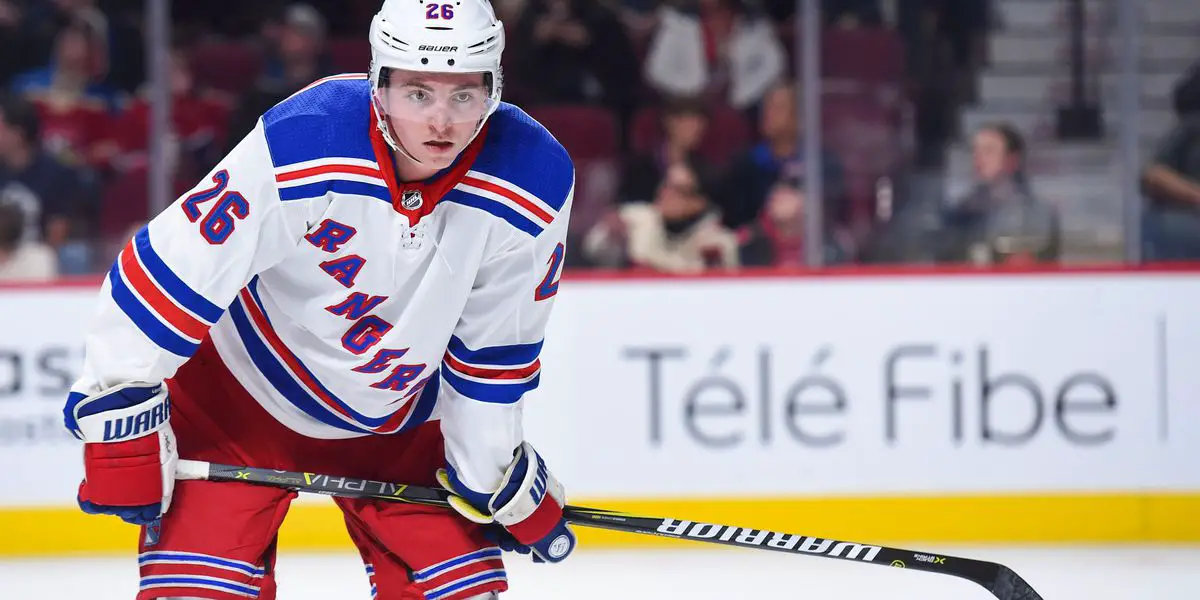 The New York Rangers re-signed forward Jimmy Vesey to a 2-year, $800k contract extension. Vesey, who played with the Rangers from 2016 to 2019, recently re-joined the team in the offseason last summer. In his return to the Rangers squad, he has found a home where previously he had hopped around teams in the Eastern Conference looking for a place to stay.
The Rangers are set to be in cap hell for the next couple of years. Stuck between bridge deals and entry-level contracts coming up, there is a necessity to resign the young stars on this team while keeping said youngsters at a reasonable cap hit. Luckily for the Rangers, Jimmy Vesey's 2-year contract extension will make it just a little easier to keep everyone by not putting any financial stress on the bottom 6.
Vesey has been nothing short of remarkable for the Rangers this season. Serving as a swiss army knife for the Rangers this season, he has played on nearly every line and found success in doing so. Specifically, he excelled when placed on the top line with Mika Zibanejad and Chris Kreider before Kaapo Kakko took the reigns from him. Currently, he sits on the third line with Alexis Lafrenière and Filip Chytil, and although only playing limited time on that line thus far, he has found a spot there as well.
In particular, Vesey is having an incredible year on the defensive end. He has posted solid and above-average numbers in the expected goals against category, with around 2.2 xGA per naturalstattrick.com, which ranks around the 100's league-wide, not bad at all. Furthermore, for those who like to use plus-minus, he is a plus-four after rebounding from a -24 last year with the New Jersey Devils. Vesey has brought defensive stability to a Rangers team that has desperately needed it and can play time on the penalty kill and 6-on-5.
Vesey is on the ice for a lot fewer goals against and has refined his game to become a strong defensively-minded forward. Still, he has also shown flashes of offensive brilliance, like his goal versus the Toronto Maple Leafs. This epitomizes the way he has changed his game for the Rangers, as not only has he become a strong defensive forward, but he can also chip in for offense when the time comes. While not necessarily on pace for career numbers offensively, he is still projected to score 20+ points which is great for a bottom-six forward. Vesey is here for the next two years, and Rangers fans should be delighted to have him here.
In this week's episode we discuss the new rumors regarding the Rangers coaching situation. Then go on to the fun stuff discussing the impact Tkachuck's play will make on the game, Rangers players and more. Thanks for listening! Please rate and review our show on your favorite listening platform. Check out our partner's website at www.insidetherink.com for all your latest hockey news.