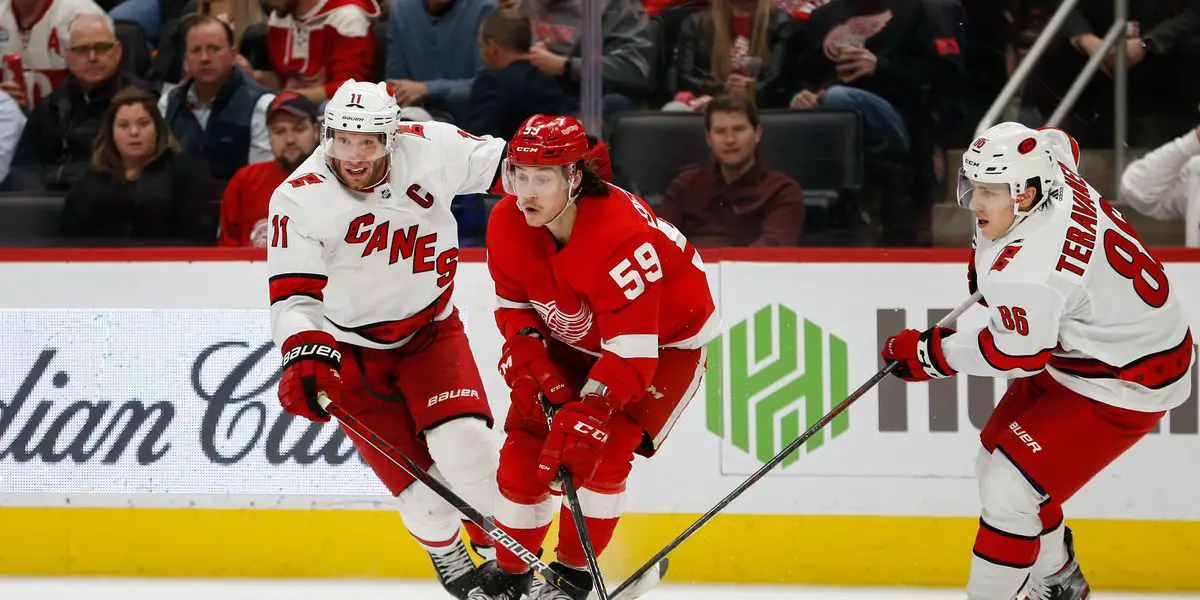 The Canadian government has decided to lift travel restrictions for travelers not vaccinated against Covid-19. The sanctions will be lifted at midnight on Friday, September 30. This has enormous implications throughout the sports world. Red Wings forward Tyler Bertuzzi remained unvaccinated throughout the pandemic, and last year, he contracted the virus and missed nine games in Canada. Bertuzzi would have missed ten games in Canada this year if the restrictions remained for this season.
Bertuzzi's Importance
Tyler Bertuzzi is one of the top forwards on the Red Wings. He has been a full-time NHL player for the last four years, and in 2019-2020, he represented Detroit at the NHL All-Star Game. Last season, Bertuzzi was returning from back surgery that limited him to only nine games during the 2020-2021 season. In 68 games, Bertuzzi scored a career-high in goals (30), assists (32), and points (62).
During the nine games Bertuzzi missed in Canada last year, the Red Wings had a 2-7-0 record. They were also outscored 33-18 in those games.
With Bertuzzi able to play in Canada this year, the Red Wings will have one less disturbance and a much more stable lineup throughout the season. Also, with three free agent forwards added to the roster, the Red Wings are deeper at the forward position. Detroit will be a more competitive team this year with a deeper lineup.
Contract Status
Bertuzzi is entering the final year of a two-year extension he signed prior to the 2020-2021 season. This season, he will have a cap hit of $4.75M and has the potential of becoming a UFA next summer.
At last year's trade deadline, Bertuzzi indicated that he would be willing to move to another team but would prefer to stay in Detroit. With his inability to play in Canada, teams were hesitant to trade for a player that may not be able to play playoff games in Canada.
So far, Bertuzzi hasn't played any playoff games during his brief career. Playing for the Stanley Cup is a desire for most NHL players. If Bertuzzi remains unsigned and the Red Wings are not in the playoff hunt at the deadline in March, he will likely be one of the top trade targets for teams looking for a long playoff run.
Trade Bait?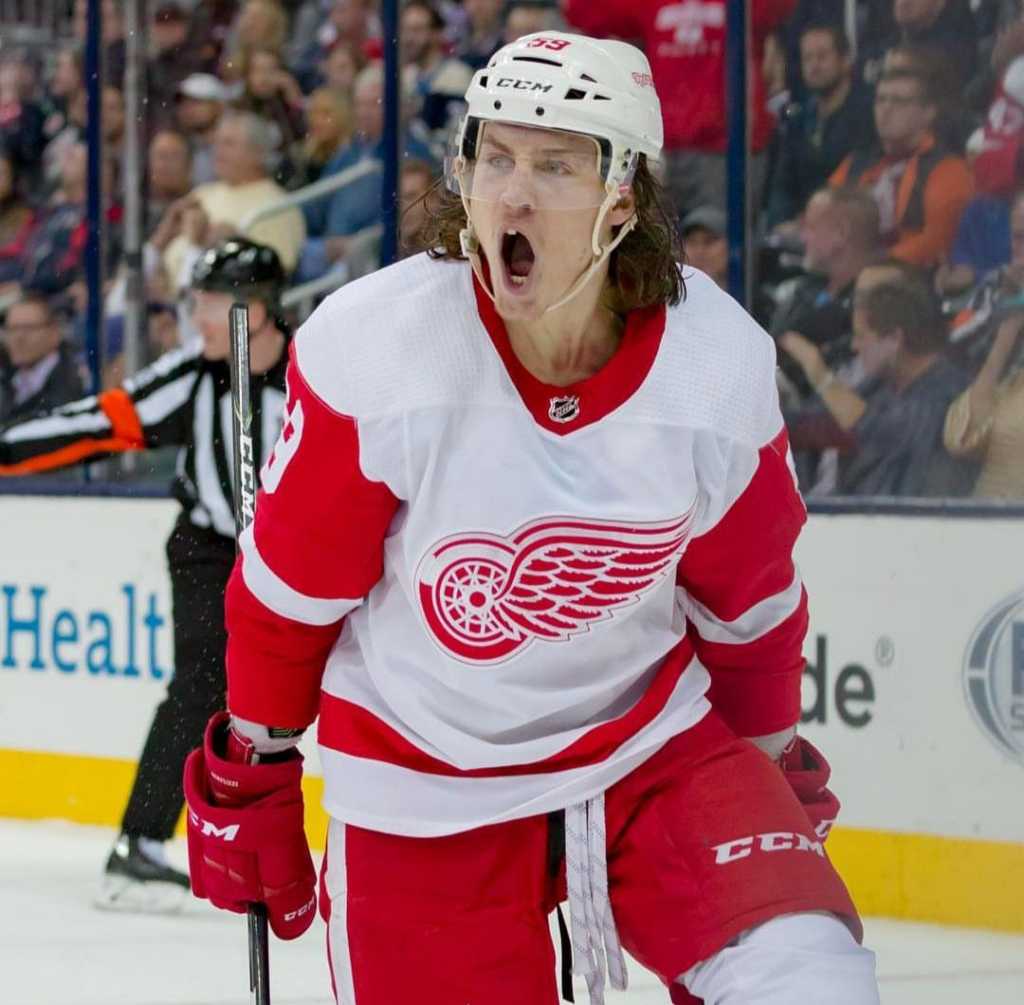 Detroit has two options remaining with Bertuzzi. He can be signed to another contract extension, or he can be traded before the deadline. If he is traded, what can the Red Wings expect in return?
The closer the Red Wings get to the deadline, Bertuzzi's value will likely continue to diminish. If a team can trade for him and get him for an entire season, the Red Wings would probably ask for a 1st round draft pick, plus at least one top prospect in return. Bertuzzi will be viewed as a rental player at the deadline, and the Red Wings would likely get a 2nd round pick and a prospect.
Bertuzzi is currently in the driver's seat regarding contract negotiations. He will likely ask for at least $25M over four years. This would make him the highest-paid player in Detroit. Once Larkin signs his extension, likely in the $8-9M range, Bertuzzi would still be number two in salary on the Red Wings.
Final Thoughts
There is no doubt that the Red Wings are a better team with Tyler Bertuzzi in the lineup. He will likely play on the top line again with Dylan Larkin and Lucas Raymond this year. Hopefully, Larkin and Bertuzzi are signed to long-term deals with Detroit, as they are both considered building blocks toward the success predicted in the Red Wing's future.
In this episode, we discuss the Red Wings finish to their four game roadtrip, winning in San Jose and Columbus and losing in the shootout to Anaheim. We dive deep into the games, breaking down Filip Hronek's hot start and what has been different this season. Seider and Copp finding their way, Bertuzzi and Walman return. And a look at the playoff picture in the Eastern Conference. Please rate and review our show on your favorite listening platform. Check out our partner's website at www.insidetherink.com for all your latest hockey news.