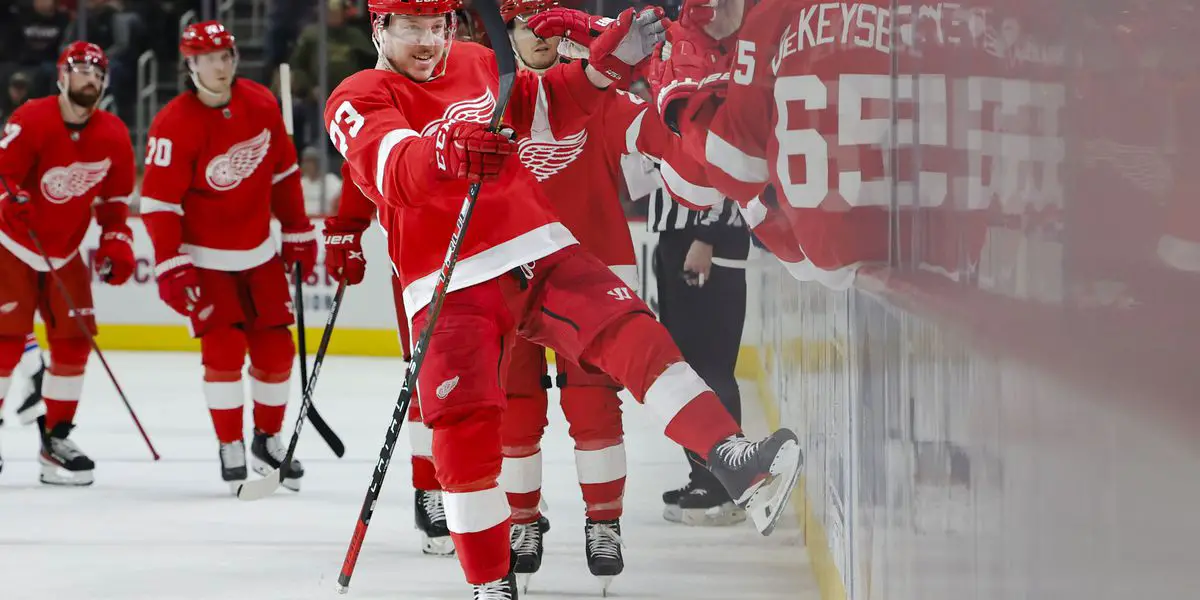 Entering a new era, the Detroit Red Wings have high expectations for the upcoming season. The Red Wings have an almost entirely new coaching staff, depth throughout the lineup, and some young prospects who will push veterans for a roster spot.
Here is a look at why the expectations are so high entering the final weeks before training camp.
New Coaching Staff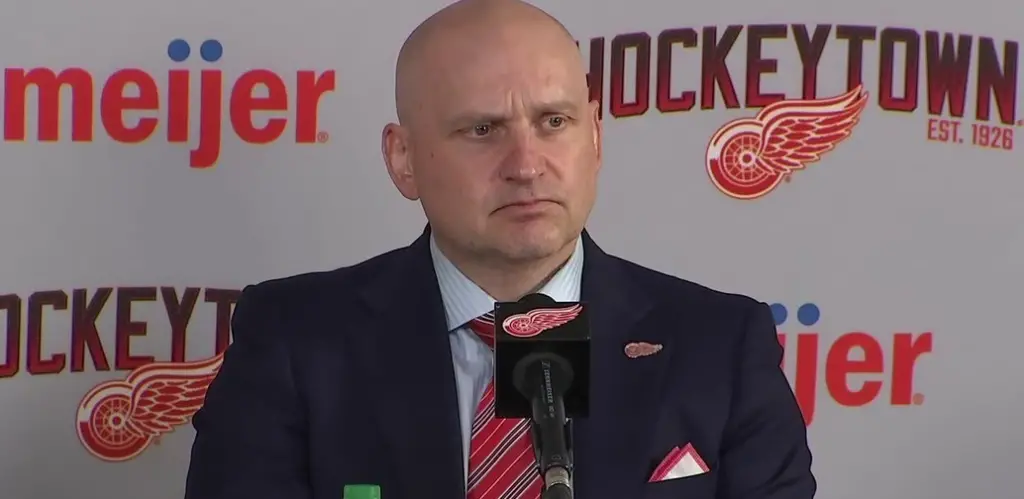 General Manager Steve Yzerman hired Derek Lalonde as the 28th head coach in franchise history. He replaces Jeff Blashill, who could not get the Red Wings through the rebuild. A fresh voice with a winning pedigree will go a long way in improving the Red Wings in the short term. What Lalonde does long-term is what is most important, as Red Wings fans will accept nothing less than a Stanley Cup Championship.
Bob Boughner was hired as an associate coach and will assist Lalonde behind the bench. The Red Wings originally drafted Boughner in the 1989 NHL Entry Draft. He played 630 games in the NHL and has been a head coach in both the OHL and NHL for most of the last 16 years.
Alex Westlund was hired to be the new goaltending coach. Westlund coached in the Washington organization for the past five seasons after playing professionally from 1999-2015.
These hirings will bring a positive energy to training camp, hopefully translating to a new attitude in the dressing room and on the ice.
Depth Throughout the Lineup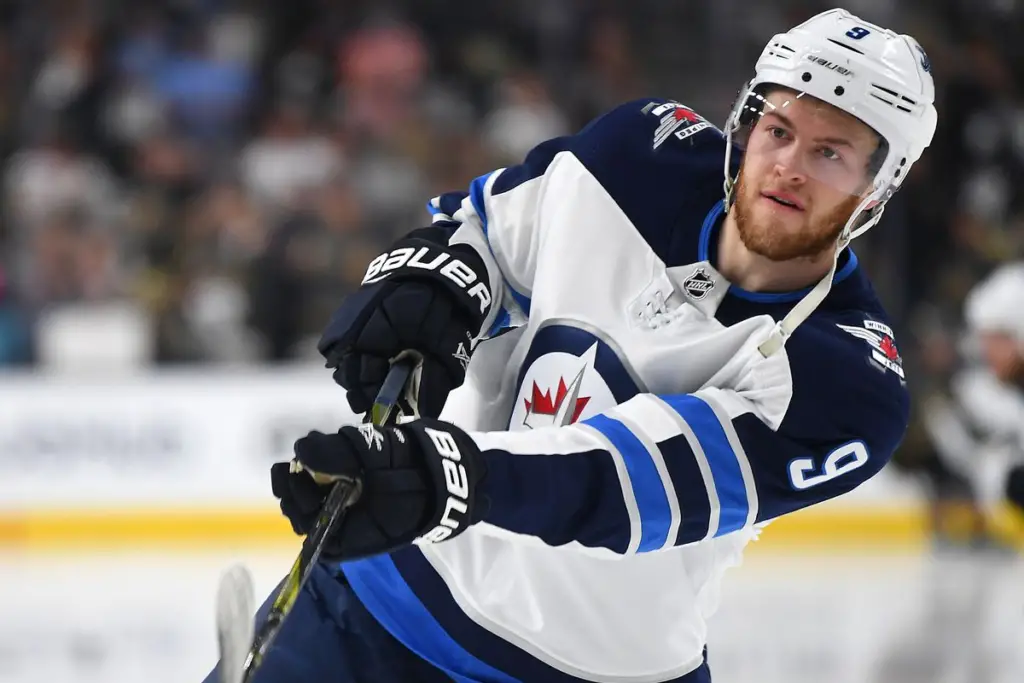 Detroit has added three veteran forwards to their lineup to start the season. Copp was added from the New York Rangers as a free agent and scored 21 goals and 53 points in 72 regular season games. Copp will likely play center behind Dylan Larkin. David Perron was also signed away from St. Louis as a free agent. Perron scored 27 regular season goals and 57 points in 67 games. Perron is a right-shot and can play either wing and anywhere in the lineup. Dominik Kubalik was signed away from Chicago. Kubalik played left wing and had a down year, scoring 15 goals and 32 points in 78 regular season games. Kubalik scored 30 goals in 68 games as a rookie only three years ago and will likely start the year playing left wing on Pius Suter's line.
The Red Wings have added five depth defensemen to their lineup to start the season. Ben Chiarot was signed away from Florida. Chiarot is entering his 10th NHL season and will bring stability to Detroit's defense. Olli Maatta was signed away from Los Angeles. Maatta is also entering his 10th NHL season and is known for his defensive play. These defensemen will play in Detroit's top-4 and should add stability in the defensive zone. Mark Pysyk was signed away from Buffalo. Pysyk will start the season on IR and will miss the early part of the season. When healthy, Pysyk will also bring veteran depth to the right side of the Red Wings defense. Steve Kampfer recently completed one year in the KHL. Kampfer also had a very good Olympic tournament playing for Team USA. Kampfer will likely start the year as Detroit's 4th defenseman on the right side of the defense. When Pysyk was deemed unavailable to start the year, Robert Hagg was signed away from Buffalo. Hagg will provide insurance until Jake Walman returns from IR to start the season.
Detroit also has added depth in goal. Ville Husso was added from St. Louis. Husso and Alex Nedeljkovic should be an outstanding young tandem in goal for Detroit. The Red Wings also signed Jussi Olkinuora from Finland. Olkinuora was Finland's gold medal-winning goaltender from their World Championship team in 2022. Both of these additions should help shore up the goaltending until top goaltending prospect Sebastian Cossa is ready to play in the NHL.
Young Prospects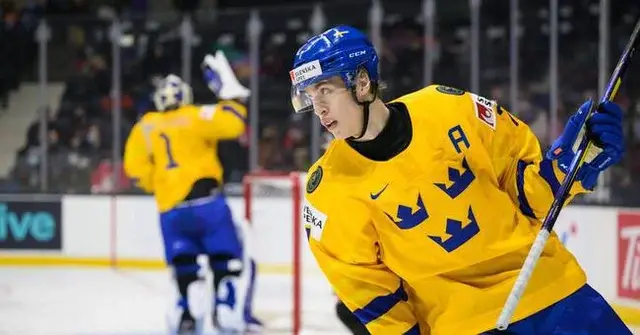 After a rather ordinary WJC-20, Simon Edvinsson appears ready to make the jump to North America. Edvinsson will be given every opportunity to win a job at training camp.
Jonatan Berggren is the best forward prospect in the Detroit organization. Berggren doesn't have anything else to prove outside of the NHL and will also push for a job in training camp.
Sebastian Cossa recently played on Canada's gold medal-winning WJC-20 team. Cossa likely needs some professional seasoning in the AHL but could be ready by the deadline.
Final Prediction
The Red Wings will be a much-improved team compared to last year. They have better forward depth, and this depth should produce more goals than a year ago. The added depth on defense is not terrific, but it does add depth that left through free agency. The biggest weakness for the Red Wings is on defense. Don't be surprised that at least one of Simon Edvinsson or Albert Johansson will be in Detroit to stay by Christmas. With added depth and goaltending, Detroit should allow fewer goals. By scoring more and allowing less, Detroit should win more games. With a new coaching staff and hopefully better systems, Detroit should make it interesting throughout most of the year. Can the Red Wings make the playoffs? They should push for a playoff spot and will likely fall short in the difficult Eastern Conference of the NHL.
Steve Yzerman has entered the NHL Trade Deadline. To start, we give our thoughts on the Filip Hronek trade to Vancouver and what this means for the Red Wings defense and the roster construction moving forward. We then discuss the extensions of Dylan Larkin and Jake Walman. We wrap up with the insanity that has been the week ahead of the trade deadline and whether or not Steve Yzerman and the Detroit Red Wings are done yet, whether that be selling Tyler Bertuzzi and/or Jakub Vrana or potentially buying.Please rate and review our show on your favorite listening platform. Check out our partner's website at www.insidetherink.com for all your latest hockey news.