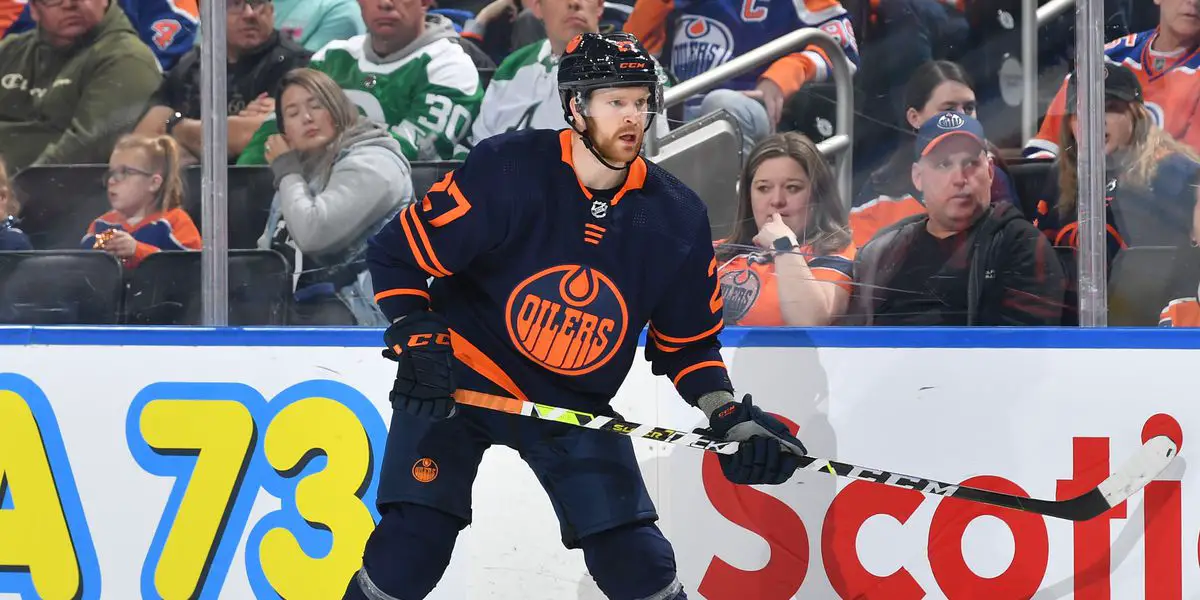 The two most coveted positions in the NHL are center and defense, and while there are a handful of options for top-six centers in this year's free agency crop, the same can't be said for a bonafide top-four defenseman. Over the past five years, NHL teams have put premiums on young defensemen, which has led to players signing long-term contracts right out of their entry-level contracts.
It is rare to see a big-name free agent defenseman hit the open market; in 2020, the Vegas Golden Knights were able to land Alex Pietrangelo on a seven-year, $61,600,000 contract ($8.8 million AAV), who was the best player available. While there are eye-catching names such as P.K. Subban, John Klingberg, and Kris Letang, they are all likely either past their prime or will come at too high of a cost from both a term and money aspect.
This leaves the Red Wings to be likely stay the course of the last few seasons and spot fill on the backend with defensively sound players who won't be looking for term. In the summer of 2019, newly appointed General Manager Steve Yzerman signed Patrik Nemeth to a two-year, $6 million contract ($3 million AAV); he was a reliable defensive defenseman playing higher in the lineup than he likely would be on another roster. The following offseason, the Red Wings brought Jon Merrill on a one-year deal and Troy Stecher on a two-year contract. Here are five potential defensive targets that the Red Wings could pursue on July 13th.
Ian Cole
The Ann Arbor native and former University of Norte Dame defenseman has been a journeyman throughout his 13-year career, playing for six different NHL teams, most recently with the Carolina Hurricanes.
This season in 75 regular-season games played, Cole, notched two goals and 17 assists, adding another goal and assist in 14 games this postseason. But where Cole excels is in the defensive zone, especially on the penalty kill, an area where the Red Wings struggled mightily this past season. In Carolina's defensive system, it seemed like whoever Cole was paired with was able to thrive in terms of generating offense for and suppressing offense against. From Money Puck, Cole's most common defensive partners were Brendan Smith, Ethan Bear, and Tony DeAngelo and, all three pairings held an expected Goals For percentage of 55% or higher.
Cole is a solid bottom-pair option in his career and has plenty of playoff experience, including back-to-back Stanley Cups with Pittsburgh in 2016 and 2017, which is valuable to a young blueline such as Detroit's.
Colin Miller
Initially drafted in the fifth round of the 2012 NHL Entry Draft by the Los Angeles Kings, Miller was a bit of a late bloomer. In his second season playing in the AHL with the Manchester Monarchs, Miller exploded offensively, scoring 19 goals and 33 assists in 70 games. He was also an integral part of the Monarch's run to the AHL Finals, eventually winning the Calder Cup, scoring two goals and eight assists in 19 games.
Miller would get his start in the NHL with the Bruins, spending the 2015-16 and 2016-17 seasons in Boston before eventually being claimed in the NHL Expansion Draft by the Vegas Golden Knights. Once in Vegas, Miller enjoyed a breakout, scoring 41 points and 29 points in 2017-18 and 2018-19, respectively.
Miller was traded to the Buffalo Sabres in 2019 as a casualty of Vegas's salary cap and hasn't been able to get back to that offensive peak since, a large part of that due to injury. In three seasons in Buffalo, the most games Miller has played in a year was 51. This past season, Miller played only 38 games, scoring two goals and adding 12 assists, which is a 30-point pace across an 82-game season. From Natural Stat Trick, amongst Buffalo defensemen, Miller was only behind Rasmus Dahlin in Corsi For percentage (49.3%), which may not be eye-popping, but it was on a team that finished bottom-ten in the NHL.
Brett Kulak
Acquired by Edmonton at the 2021 NHL Trade Deadline from the Montreal Canadiens, Kulak was one of the best under-the-radar pickups of the entire postseason. The 28-year-old defenseman was drafted in the fourth round of the 2012 NHL Entry Draft by the Calgary Flames and was primarily a depth defenseman until he joined the Montreal organization in 2018. 
This season in 56 games played before being traded to Edmonton, Kulak notched three goals and ten assists. Upon being traded to Edmonton, Kulak found success playing with an offensive-minded defenseman in Tyson Barrie. The pairing had a Corsi For percentage of 56.2% per Natural Stat Trick, only finishing behind the top pair of Darnell Nurse and Evan Bouchard. In 18 regular-season games with the Oilers, Kulak registered two goals and six assists, adding five more helpers in the postseason before Colorado swept Edmonton in the Western Conference Finals.
While there are reports that Edmonton is negotiating to potentially resign Kulak, the Oilers are in a bit of a cap crunch. The Edmonton native could have priced himself out of town as he will likely earn a raise from his previous $1,850,000 cap hit. Kulak is a mobile and effective defense-first defenseman who can also log essential minutes on the penalty kill, which was Detroit's Achilles heel last season. Kulak has impressive underlying numbers playing in a third pair role, but it would be interesting to see if that would translate with more ice-time. With his fit in Edmonton alongside Tyson Barrie, I am curious how he could potentially help Filip Hronek's game, who struggled in the defensive end this past season.
Olli Maatta
Maatta is an interesting case study. Once viewed as a bonafide top-four defenseman in Pittsburgh, Maatta started to struggle, partly due to injury, and was traded to Chicago towards the end of his tenure.
The 27-year-old has spent the last two seasons playing for the Los Angeles Kings and has found success playing in a structured defensive system under head coach Todd McClellan. During the regular season, Maata was primarily paired with Matt Roy or Jordan Spence; each pairing finished with an above 50% Expected Goals percentage, according to MoneyPuck.
As the 2021-22 season wore on, Maatta leaned heavily as the Kings were missing Drew Doughty and Alex Edler for long stretches this season. The Red Wings could use a reliable mobile puck-mover on the backend, and Maatta fits that bill. This season in 66 games played, Maatta scored one goal and added seven assists, averaging over 18 minutes a night.
Marc Staal
A return to Hockeytown for Staal has not been ruled out yet. From his media availabilities throughout last season, Staal made it clear that he enjoyed the fit in Detroit. After being viewed as a cap dump in 2020, now less than two years later as a vital defenseman in Detroit's locker room.
Named an assistant captain before the start of this season, Staal was not only a positive veteran presence on a young team but also one of Detroit's most reliable defensemen. In 71 games this season, Staal scored three goals and added 13 assists, including a two-goal performance versus the Edmonton Oilers.
With the young core in Detroit, having a familiar face and respected veteran back on the team next season could be an option to fill a spot on defense. While Staal is profiled as a defensive-defenseman, he was pretty active in the offensive zone, jumping off the blueline and driving towards the opposition's net to create offense, which was a rarity amongst Detroit's defensemen aside from Staal. He was also on the Red Wings' most used penalty killers, which has been a hallmark throughout Staal's career.
After much speculation, the Red Wings signed Patrick Kane to a one-year contract. We breakdown all the details surrounding the signing, Kan's potential impact and fit, and what this does for the Red Wings moving forward. Later, we look back at the last three games following Sweden and the Red Wings currently sit third in the Atlantic Division through 20 games, with a record of 11-6-3. We highlight the performances of Alex Lyon, Shayne Gostisbehere, Lucas Raymond, and more!