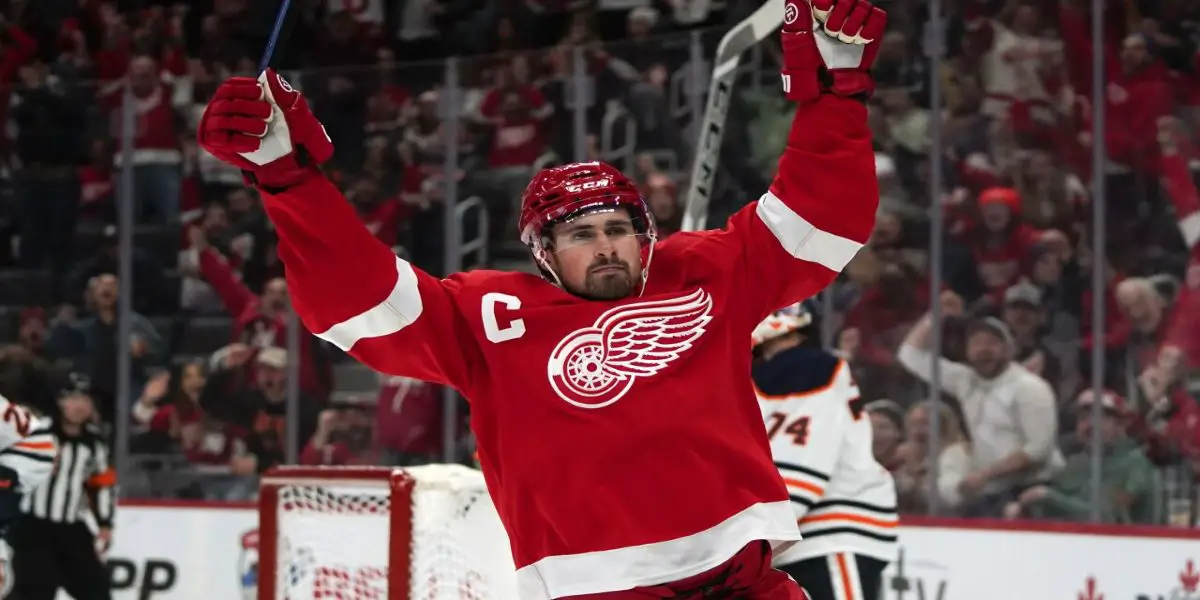 Dylan Larkin appears ready to lead the Red Wings back to the playoffs with a much deeper and more talented roster this year. Larkin is entering his third season as Detroit captain and eighth season in the NHL. During his time in Detroit, the Red Wings were only in the playoffs on one occasion, in 2016, when Larkin was a rookie.
Here is a profile look at Dylan Larkin, the Red Wings captain.
Dylan Larkin, C
Age: 26
Draft: 2014 Round 1 #15 Overall by Detroit Red Wings
2022-2023 Contract: $6,100,000 cap hit (UFA next summer)
Amateur Career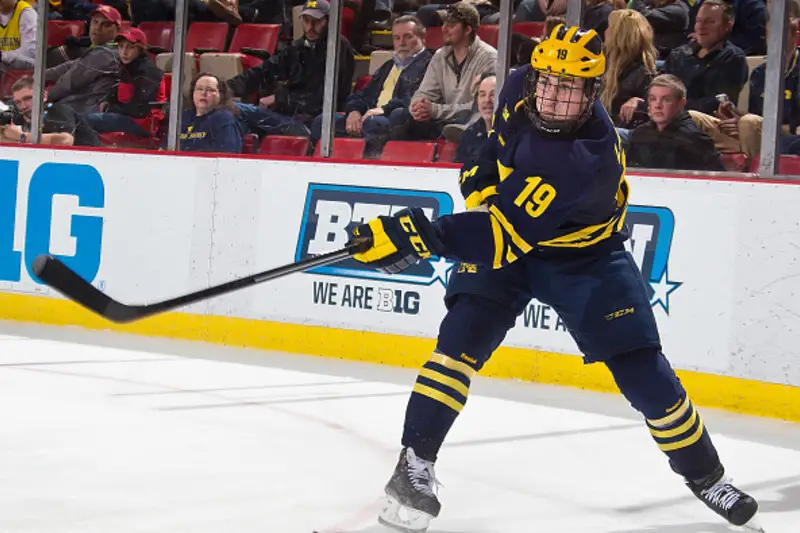 Before being drafted into the NHL, Dylan Larkin played two seasons in the U.S. Development Program (USDP). When he was 16, Larkin split the season between playing on the USDP U17 Team and in the USHL. In 92 games, he scored 20 goals and 41 points. Larkin also represented Team USA at the World Hockey Championships for U17 players, scoring two goals and seven points in six games.
The following season he split the season between the USDP U18 Team while also playing in the USHL. In 86 games, Larkin scored 48 goals and 82 points. Larkin also represented Team USA at the World Hockey Championships for U18 players, scoring two goals and four points in six games.
Larkin was then drafted 15th overall by Detroit in the 2014 NHL Entry Draft.
After being drafted, Larkin played for one year at the University of Michigan. In 35 games as a freshman, Larkin scored 15 goals and 47 points and had a +18 rating. In five games, Larkin scored five goals and seven points with a +7 rating. Larkin also represented Team USA at the World Junior Championships.
Immediately after finishing his first season at Michigan, the Waterford Township native signed a three-year entry-level contract with the Red Wings. The deal called for Larkin to earn $925,000 if he played in the NHL and $70,000 if he played in the AHL.
Turning Professional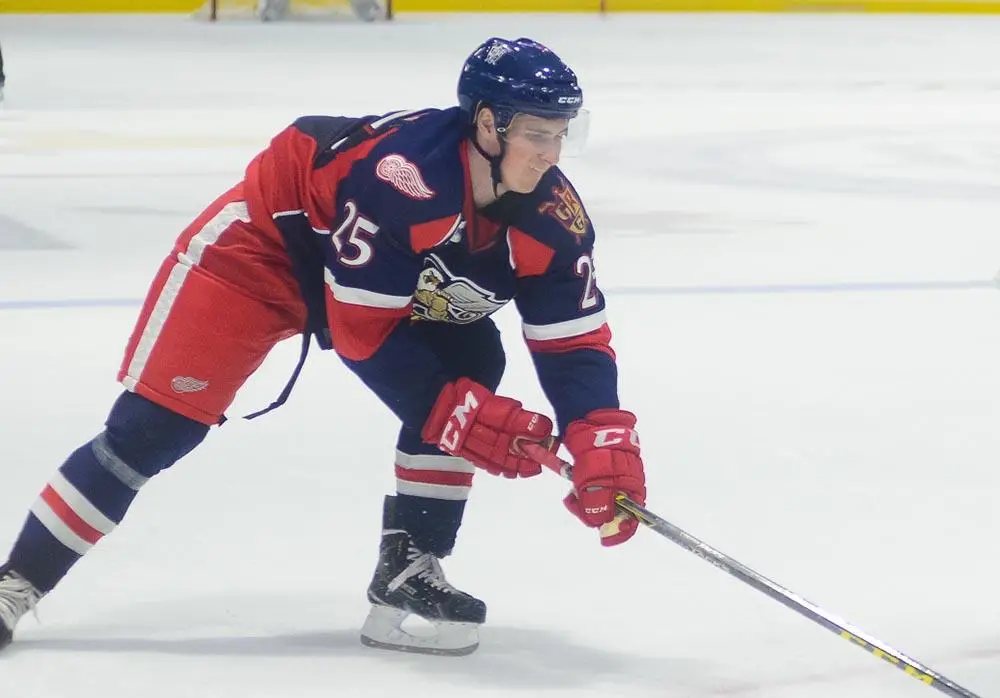 After his freshman season at Michigan, Larkin turned professional and played six playoff games for the Grand Rapids Griffins in the AHL. He scored three goals and added two assists during the Western Conference Finals against Utica. In 10 games, Larkin had one assist and had a -2 rating. Larkin also played in the IIHF World Championships, representing Team USA.
In 2015, Larkin made the Opening Night roster of the Detroit Red Wings. For most of the season, he played left wing on a line with Henrik Zetterberg. In 80 games, Larkin scored 23 goals, 22 assists, 45 points, and had a +11 rating. This was the final season that Detroit made the playoffs, and while playing five games against Tampa Bay, Larkin scored one goal.
To start the 2018 season, Larkin was nominated as an alternate captain. He held this distinction until 2020, when general manager Steve Yzerman named him captain of the Red Wings.
Last season, Larkin played 71 games before he required season-ending surgery to repair his core muscles. Larkin scored 31 goals and added 38 assists before he decided to have the surgery. He is working out and appears ready to start the season healthy when the team opens Training Camp.
In seven NHL seasons, Larkin has played 504 games in a Red Wings uniform. He has scored 147 goals, 211 assists, and 358 points and has a -85 rating. To date, he has only played in one playoff series, something he hopes will change with the upcoming season.
Final Thoughts
Dylan Larkin is entering the final season of his current contract with the Red Wings. He has a new agent representing him and hopes to sign a contract extension with the Red Wings shortly. Failure to sign an extension before the season starts will bring an unnecessary distraction in a season when the Red Wings are hoping to challenge for the playoffs. Larkin, along with his linemate Tyler Bertuzzi and goaltender Alex Nedeljkovic, can all become UFA's next summer. Yzerman knows the importance of signing these players before the season begins. Signing each of these players, especially Larkin, will go a long way to achieving success in the upcoming season for Detroit.
Prospect Tournament Preview and Questions Heading into Next Season
–
The Production Line Podcast
Thanks for listening! Please rate and review our show on your favorite listening platform. Check out our partner's website at www.insidetherink.com for all your latest hockey news.