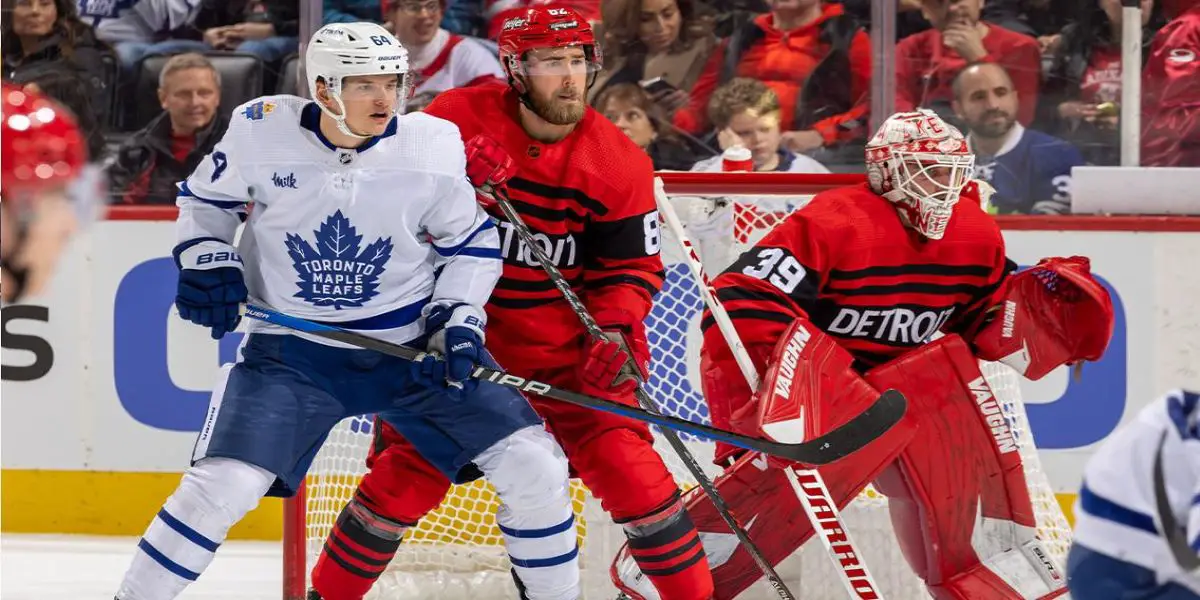 The Detroit Red Wings had great success throughout most of November. The team won seven out of thirteen games but ended the month with a November record of 7-3-3. The successful month put the Red Wings fourth in the Atlantic Division with 27 points through 22 games. Being five games over .500 at this point in the season is a terrific accomplishment. The month of December will likely indicate the direction this team is headed, and with several forwards set to return in the New Year, consistency is what will drive this team into the playoffs.
December will be difficult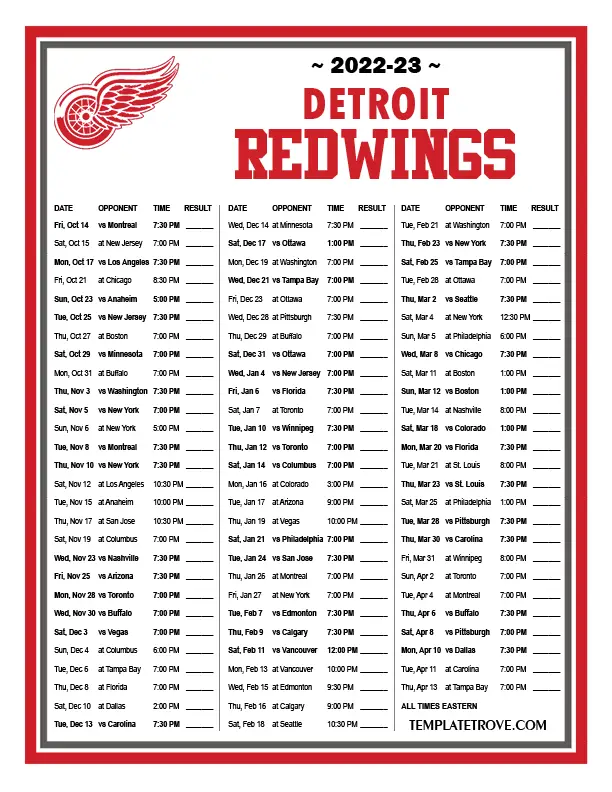 The Red Wings begin the month of December tonight when they host Vegas at Little Caesars Arena. With only five home games in December and nine on the road, this is likely the most difficult month of the season. Add in several injuries to key players, and the month looks even more dreadful.
After tonight's game, the Red Wings will venture out on another long road trip playing four games in seven days. The trip will begin on Sunday in Columbus, move to Tampa Bay on Tuesday, Florida on Thursday, and conclude in Dallas on Sunday afternoon.
Injuries Continue to Mount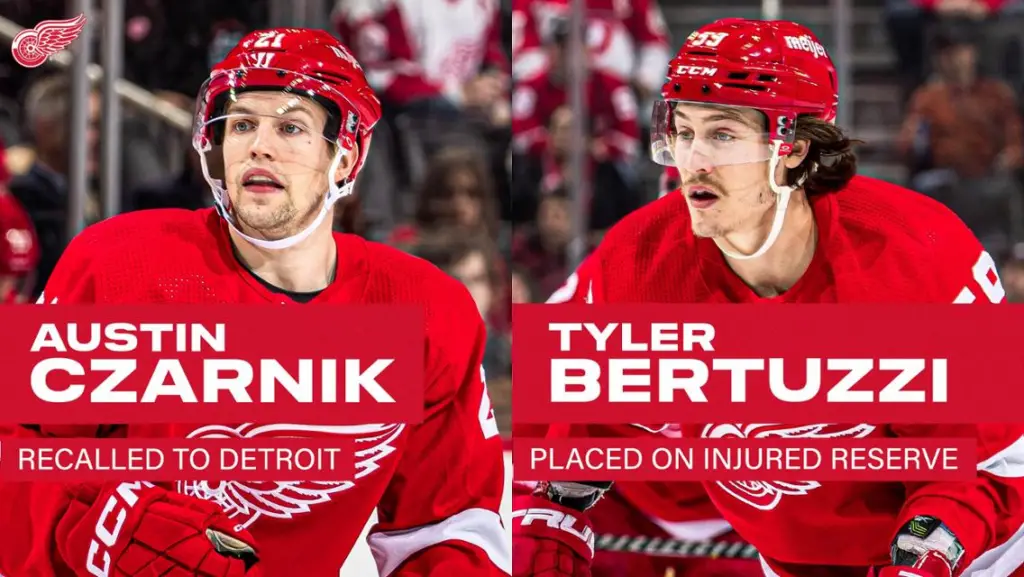 You can add Tyler Bertuzzi to the numerous forwards who are injured. For the second time this season, Bertuzzi sustained an injury when an errant shot injured his hand. Bertuzzi has been placed on IR and is likely to miss the next six weeks of the season. He is expected to return at some point during the middle of January. Bertuzzi joins Filip Zadina (lower body), Elmer Soderblom (lower body), Matt Luff (wrist), Robby Fabbri (knee), and Jakub Vrana (personal) as forwards who will be out to start December.
With these players likely out for some time, young players such as Jonatan Berggren and Joe Veleno, who are waiver-exempt if sent to the AHL, will get an extended amount of time to show that they belong in the NHL to stay.
Veleno continues to play well yet has struggled to produce points at the NHL level. In 21 games this season, Veleno has scored three goals, two assists, five points, and a +3 rating. In 92 career games, Veleno has 12 goals and 21 points. Is Veleno ready for a breakout second quarter of the season, or is he destined for Grand Rapids (AHL) once the injured players return?
In limited ice time (12:22 minutes per game), Berggren has been terrific offensively. In the first nine games of his NHL career, Berggren has two goals, four assists, six points, and a +2 rating. Two of Berggren's six points have been scored with Detroit on the power play.
With Bertuzzi likely out until mid-January and the Red Wings down to 11 healthy forwards, Detroit has called up 29-year-old veteran Austin Czarnik. The seven-year pro has already played four games for the Red Wings this year and looks like a lock to play right wing on the fourth line with Veleno and Berggren. Czarnik has one NHL goal this year, with six goals and 14 points during his time in Grand Rapids (AHL).
Final Thoughts
The Red Wings difficult month of December can go a number of ways. First, they can continue how they played in November and win more games than they lost. Second, the Red Wings can play .500 and remain in playoff contention. Finally, the Red Wings can completely fall apart and look like sellers at the trade deadline. The level of success in December will go a long way in determining the fate of the 12 impending UFAs this summer. Several of the possible top free agents continue to wait for an extension or see their playoff dreams move to another playoff-bound team before the March deadline.
https://share.transistor.fm/s/6481b918