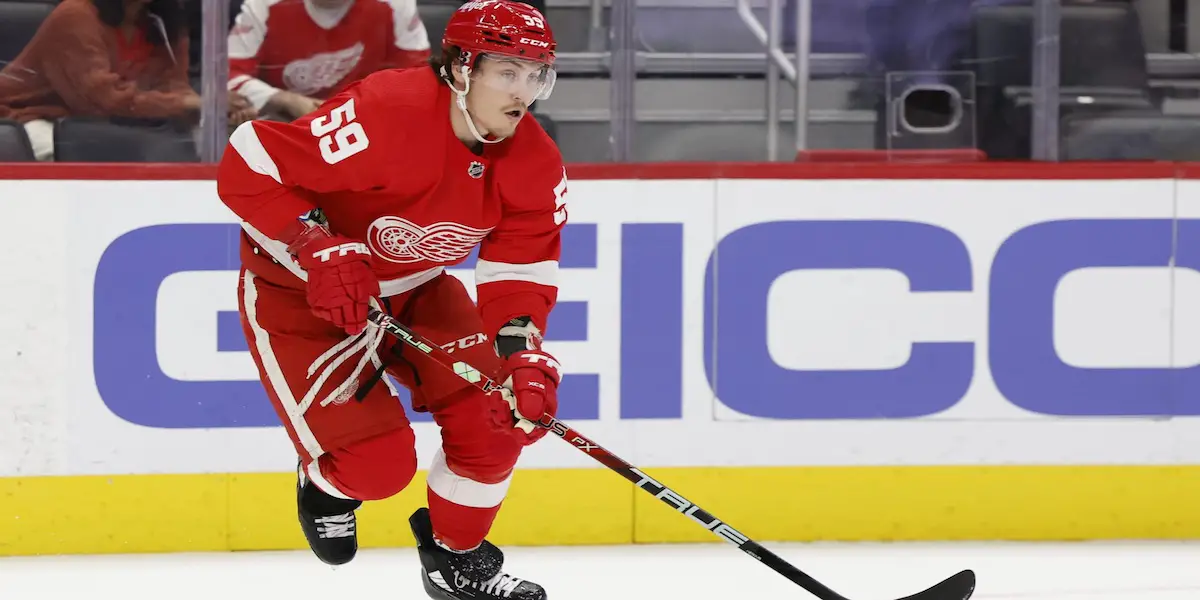 Thursday night, the Detroit Red Wings announced they had placed forward Tyler Bertuzzi on injured reserve.
With the available roster spot, Austin Czarnik was recalled from Grand Rapids, as the Red Wings would be down to eleven forwards. The 29-year-old forward has played four games with Detroit this season, scored one goal, and has an additional six goals and eight assists in 12 games with the Griffins.
On Wednesday night versus Buffalo, Bertuzzi took a puck to his left hand that came off the stick of Ben Chiarot on Detroit's powerplay. This comes just a few weeks after Bertuzzi returned from an injury that also was sustained from blocking a shot.
While Bertuzzi hasn't had the start he had hoped for (one goal and three assists in nine games), coming off a career season that saw him score 30 goals, his impact in Detroit's lineup will be missed. 
It is unclear how much time the 27-year-old will miss as the Red Wings had an off day Thursday. With forwards Jakub Vrana, Filip Zadina, and Elmer Soderblom still out of the lineup, the Red Wings will likely look to Jonatan Berggren and Joe Veleno to take on a more significant role. Berggren especially has been a pleasant surprise in his short stint, scoring two goals and four assists in nine games.
In this episode, we recap Traverse City and the annual Red vs. White game and discuss standouts and takeaways from training camp. Later, we give our breakdown of the Red Wings' 4-3 win over the Penguins, with DeBrincat making his Red Wings preseason debut, Danielson scoring his first goal, the first powerplay unit, and more! To wrap up, we give our Central Division predictions!