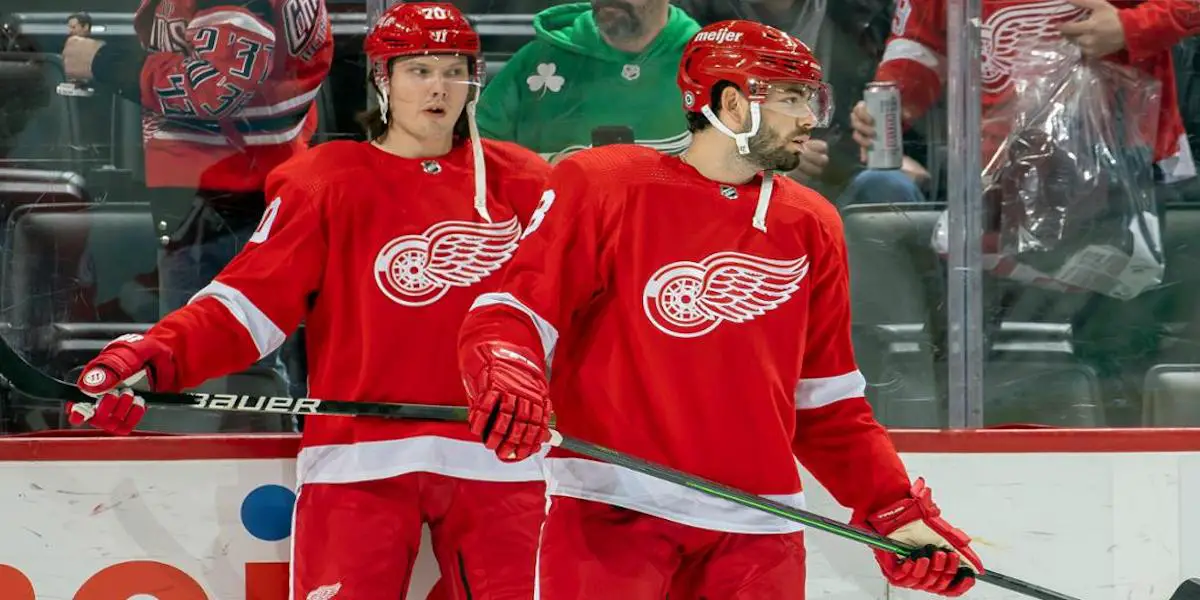 Wednesday morning, NHL insider and Sportsnet's Elliotte Friedman reported that the Red Wings and Jake Walman have avoided arbitration, agreeing to a one-year contract worth $1.05 million.
The two parties seemed far apart yesterday after Friedman reported the two sides' filings, the Red Wings offering a one-year, two-way contract worth $775,000 at the NHL level and $225,000 at the AHL level. Walman was looking for a one-year, one-way worth $1.7 million a season.
It was unlikely that the two parties were going to reach arbitration as since 2020, only two players have had their contracts determined by the third-party arbiter (Tyler Bertuzzi in 2020 and Yakov Trenin in 2022).
The 26-year-old defenseman finished his second full season in the NHL, playing in 51 games, scoring three goals and seven assists. Playing a depth role in St.Louis primarily, Walman was moved to Detroit at the trade deadline as part of the package for the Blues to acquire veteran defenseman Nick Leddy.
Walman's average time on ice shot up from less than 12 minutes a game to over 17 minutes in Detroit. He became one of the few bright spots on Detroit's blueline after the trade deadline as the team was consistently on the wrong end of multi-goal losses. Walman appeared in 19 games with the Red Wings, adding four assists and also giving the team another mobile defenseman who can move the puck efficiently up the ice.
In Steve Yzerman's post free agency media availability, he announced that Walman underwent shoulder surgery and wouldn't be ready for the start of the season. With the team revamping the left side of their defense, signing Ben Chiarot, Olli Maatta, and Robert Hagg, topped with the possibility of Simon Edvinsson making the roster, Walman's path to being an NHL regular in Detroit got much more difficult on top of recovering from offseason surgery.
In this episode, we discuss the Red Wings finish to their four game roadtrip, winning in San Jose and Columbus and losing in the shootout to Anaheim. We dive deep into the games, breaking down Filip Hronek's hot start and what has been different this season. Seider and Copp finding their way, Bertuzzi and Walman return. And a look at the playoff picture in the Eastern Conference. Please rate and review our show on your favorite listening platform. Check out our partner's website at www.insidetherink.com for all your latest hockey news.