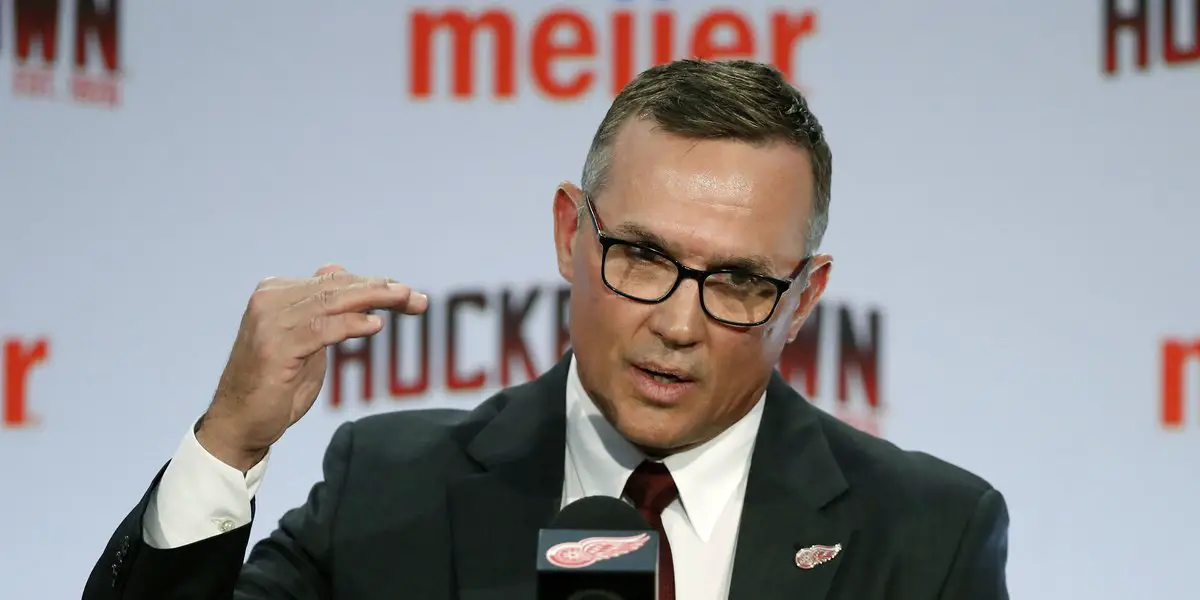 Detroit Red Wings general manager Steve Yzerman will be a busy man heading into training camp next month. The Red Wings have a full roster and several prospects who will be pushing for roster spots on Opening Night.
Here are the important issues that Yzerman must get done heading into camp.
Sign or Trade Filip Zadina
Filip Zadina remains the only regular who remains unsigned going into training camp. We are near the end of August, and for some reason, Zadina remains an unsigned player. Four years ago, Zadina signed a three-year entry-level contract with Detroit. He has played NHL games in all four seasons for Detroit and remains an enigma going into year five.
Zadina was drafted 6th overall in 2018 and has played 160 NHL games. He has scored 25 goals and added 36 assists for 61 points during that span. Garth Wickham recently posted an article on this site examining Zadina's contract possibilities. Last year, Zadina had a cap hit of just under $900,000. He will likely get a slight increase when he signs his next contract.
Zadina needs to either be signed or traded before training camp. Zadina will likely be a holdout going into camp if he remains unsigned. If Zadina remains with Detroit, he will probably play on the third line with Pius Suter and Dominik Kubalik to start the season.
Make Room for Jonatan Berggren
Jonatan Berggren is ready to play in the NHL. Last year he was healthy for a second consecutive season, and he did nothing more than set the Grand Rapids (AHL) record for points by a rookie. In 70 games, Berggren picked up a franchise record of 64 points, leading the Griffins in scoring.
Currently, the Red Wings forward lines are full. Once Zadina signs, the roster will have an extra forward. Robby Fabbri will start the season on injured reserve (IR). With Zadina and Fabbri knocking on the door, the Red Wings will be two forwards over the limit.
One thing is certain, Berggren is anxious to play in the NHL, and he deserves a shot. He will earn $925,000 if he makes the Red Wings but will only earn $70,000 if he is sent back to the AHL. Now 22, Berggren doesn't have anything else to prove outside of the NHL, and now Steve Yzerman needs to find a place for him with the Red Wings.
Sign Larkin, Bertuzzi, and Nedeljkovic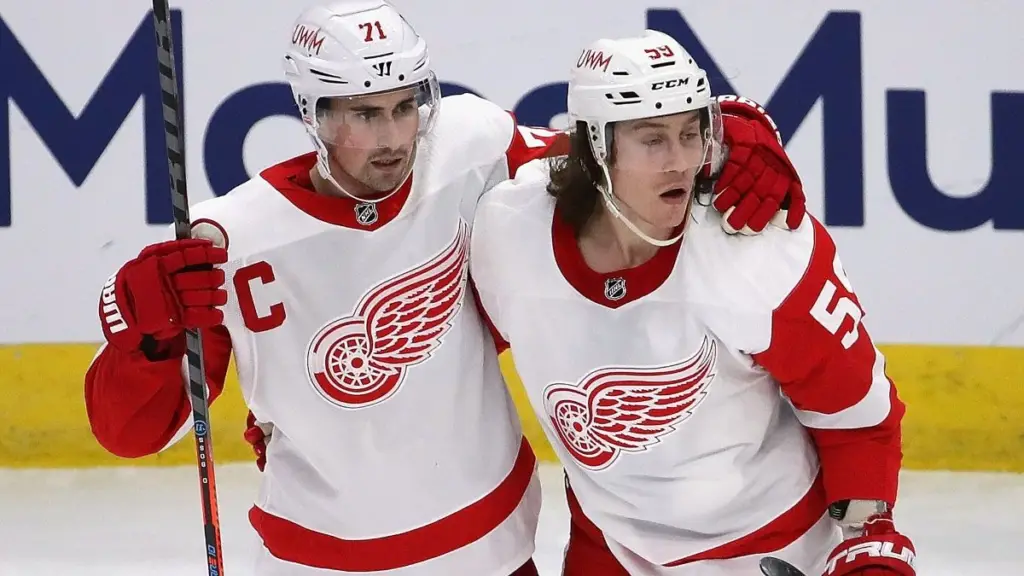 The trio of Dylan Larkin, Tyler Bertuzzi, and Alex Nedeljkovic will be UFA's next summer. To keep training camp without controversy, Yzerman must sign these players to long-term contracts.
Failure to sign these players to extensions before camp begins will only be a distraction in what hopes to be a camp with lots of positive energy. The Red Wings can't afford to lose any of these players to free agency. If they can't be signed, they must be traded well before the trade deadline in March.
Final Thoughts
In a season where the Red Wings should challenge for the playoffs, general manager Steve Yzerman still has plenty to do before camp begins next month. Signing three top players, making room for the top forward prospect, and signing an enigmatic forward, are three things Yzerman must complete in the next few weeks. Stay tuned; the next few weeks will be interesting in Hockeytown!!!!
In this episode, we recap the Traverse City Prospect Tournament and which players stood out. We spend the rest of the episode previewing the Red Wings' training camp and potential storylines to follow.