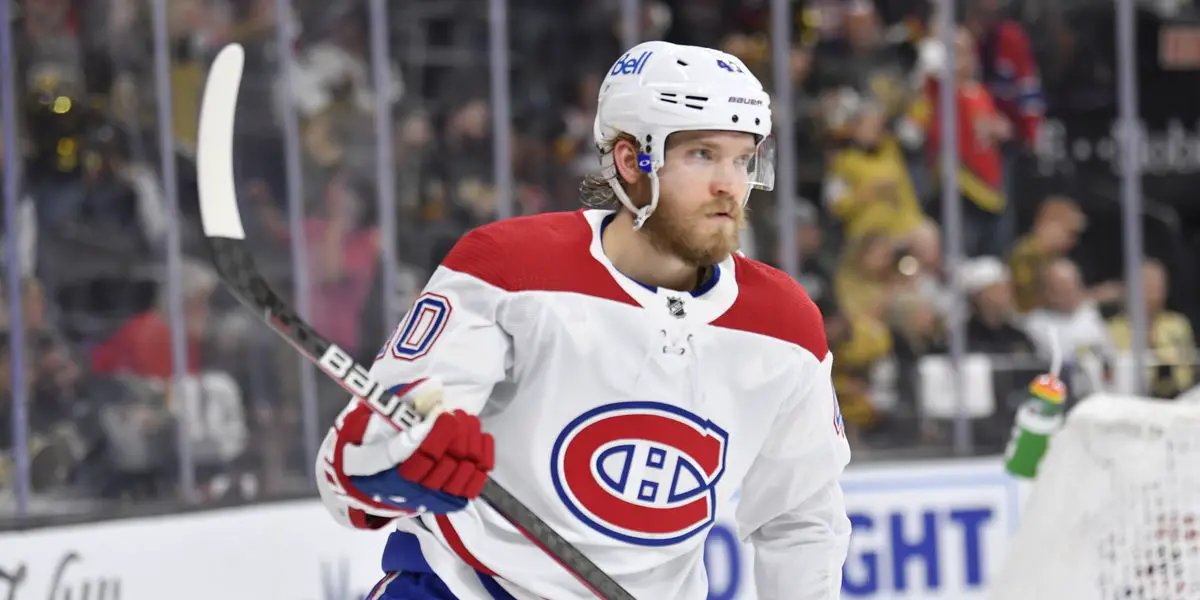 The Montreal Canadiens have been one of the busiest teams this off-season as they continue to rebuild their roster and climb out of the basement of the Atlantic Division. The Canadiens have focused on young talent as they restock for the present and the future. General manager Kent Hughes has been at the forefront of this rebuild as he looks to put his stamp on this team.
Just when many thought the Canadiens were done making moves for the meantime, it is being reported Kent Hughes is not done yet. Marco D'Amico of Montreal Hockey Now has reported that general manager Kent Hughes has three forwards in particular on the trade market.
As per D'Amico:
'According to various NHL sources, the three Habs forwards that would be available on the trade market are Christian Dvorak ($4.45 million salary), Mike Hoffman ($4.5 million salary) and Joel Armia ($3.4 million)."
While each player will garner different levels of interest throughout the league, there will be serious interest surrounding Dvorak, who is the most attractive among the three.
These reports make sense with the recent acquisitions of Kirby Dach and Sean Monahan as the Canadiens look to head in a new direction moving forward.
Christian Dvorak
The 26-year-old left winger is coming off a season that saw him tally 11 goals and 22 assists for 33 points across 56 games for the Habs. Prior to his first year in Montreal, the 6'1″ 200-pound former second-round pick played five seasons in Arizona for the Coyotes. Across 358 career games, he has scored 78 goals and 101 assists for 179 points. On the right team, the young winger who is just entering his prime could be a 20-goal scorer and provide valuable secondary scoring in a team's middle six.
Mike Hoffman
The aging veteran center is now 32 years old and isn't getting any younger. With the new additions of Sean Monahan and Kirby Dach, Hoffman finds himself as the odd man out. Hoffman doesn't fit into the Habs' long-term plans, so Kent Hughes will look to acquire draft picks in exchange as he focuses on the future. While Hoffman may not be the goal scorer he was during his days in Ottawa and Florida, he did manage to score 15 goals and 20 assists for 35 points across 67 games last season.
Joel Armia
The big-body 29-year-old right winger has had trouble finding his footing in the NHL. He is certainly not known for his scoring as he has a career-high of 16 goals which he recorded in the 2019-2020 season. Armia has also never played an entire season in the NHL and has played in more than 59 games only once, dating back to the 2017-2018 season when he played in 79 games for the Winnipeg Jets. At this point, Kent Hughes just wants to clear the money off the books of the former 16th overall pick.
The boys squeak in an episode before Jake heads off to Florida. They touch on the Bruins' recent milestones, especially Bergerons 1000 points. They head over to the metro to see can Pittsburgh and Washington turn things around before heading out west to take Shane Wright and the Seattle Krakheads.Thanks for listening! Please rate and review our show on your favorite listening platform. Check out our partner's website at www.insidetherink.com for all your latest hockey news.