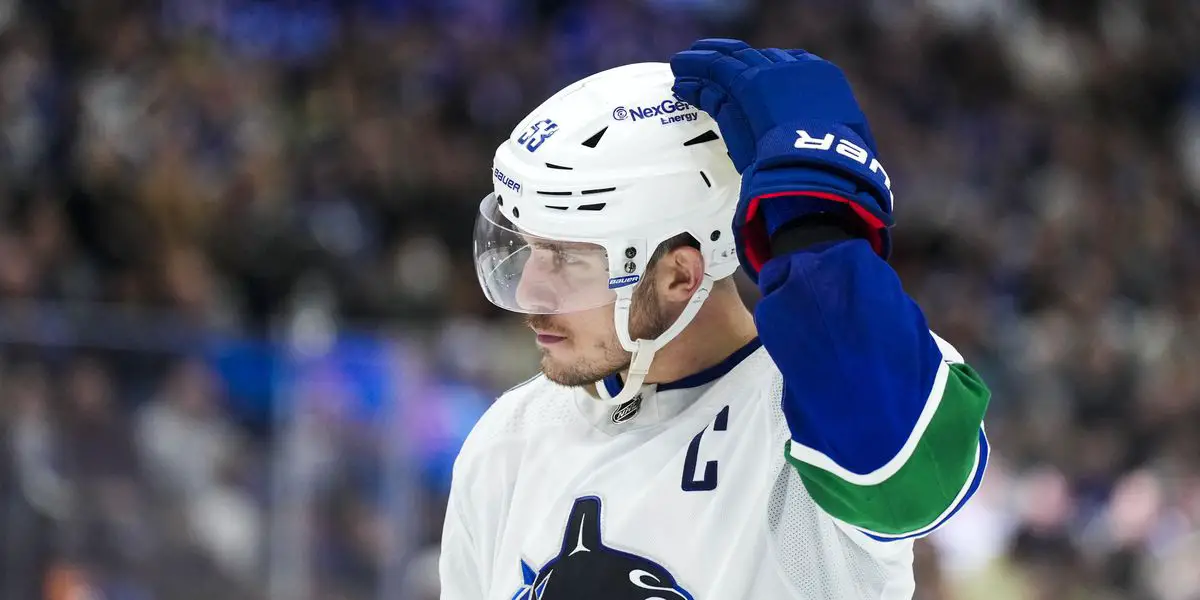 It's almost guaranteed that Bo Horvat's days in Vancouver have come to an end, and he most likely won't finish the season as a Canuck. Contract negotiations have fizzled out as the team Captain rejected the latest offer of $8 million annually as he is set to become a free agent after the season.
The only question that remains now is where will he go? Horvat is one of the hottest trade commodities to hit the market this season, as the 27-year-old center is enjoying the best goal-scoring season of his career right at the perfect moment. Several teams already have their foot in the door to discuss a potential deal.
According to Owen Krepps of Vegas Hockey Now, that's the case of late, as teams got the head start before heading into the Holiday Break. Krepps states that three teams from the U.S. are frontrunners for Horvat but don't count out Vegas: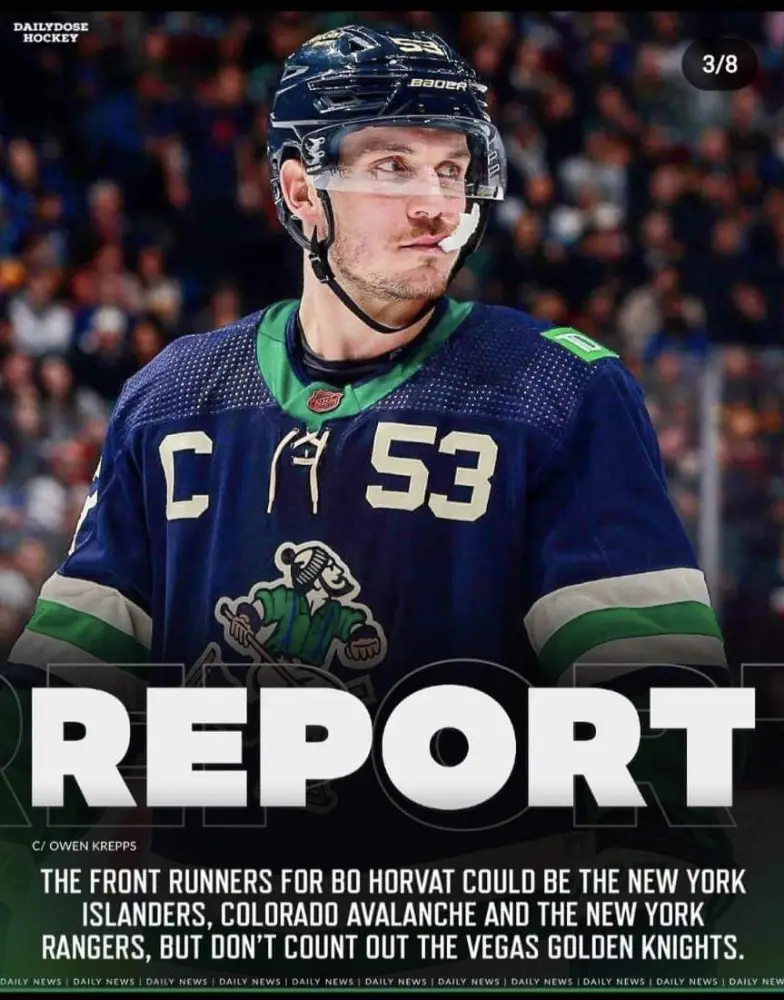 It's no surprise that the three frontrunners are all in the playoff hunt and looking to add that player that could be the deciding factor come playoff time. These three teams are currently showing the most interest and have the most assets to acquire a player of Horvat's status but don't be shocked if a couple of other teams join the mix in the coming months. The New York Rangers, Colorado Avalanche, and New Islanders may be the three frontrunners for now, but there is still plenty of time between now and the March 3rd trade deadline.
Horvat is having a terrific season while playing on a struggling Vancouver team, as he's registered 24 goals and 11 assists in just 33 games. He is on pace to obliterate his career high in goals in a single season which he set last year with 31.
Whichever team ends up with the talented center will also have to be ready to offer him a contract extension, with the starting price being around $9 million annually. Reports have surfaced that general manager Lou Lamoriello of the New York Islanders is prepared to offer Horvat that type of money, but first, he must complete a deal with Vancouver.
This is a situation definitely worth monitoring, as Horvat has the chance to be a franchise-altering player as he only continues to get better. Elite centers don't grow on trees making their value rise significantly as a bidding war will no doubt begin within the coming months.
https://share.transistor.fm/s/215cce57