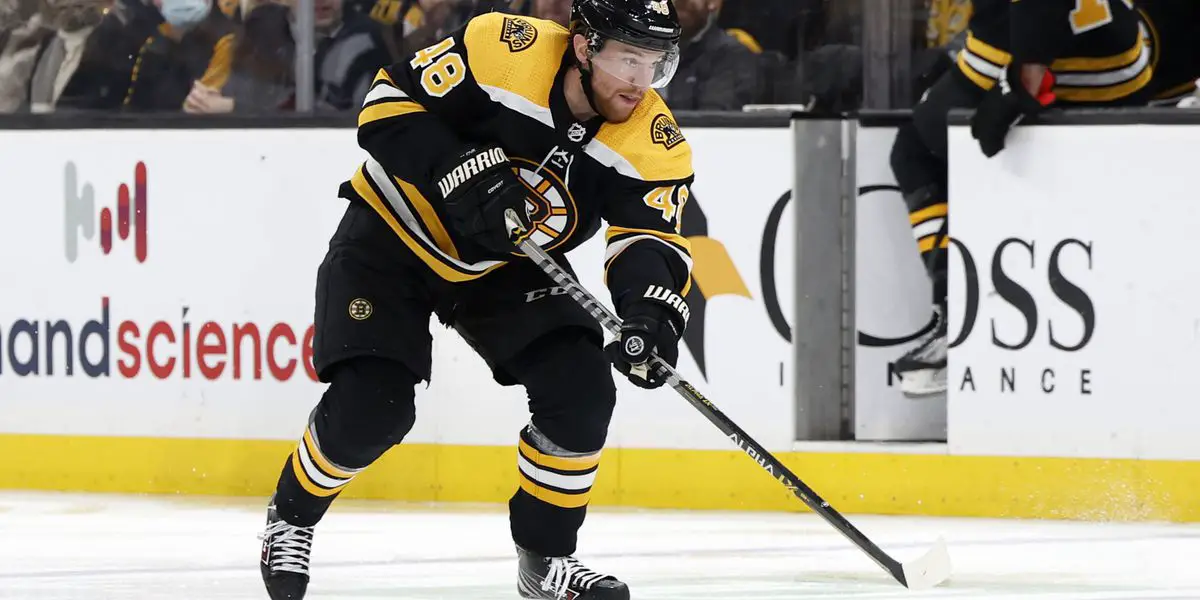 The Bruins suited up for their 1:30 pm EST game in Washington today against the Capitals, and they were down two players to injury. Thanks to a nagging core injury that has now kept David Pastrnak out for his third straight game and an injury to Hampus Lindholm that has now kept him out for his second straight, the Bruins have had to juggle the lineup to make the chemistry work. Sustaining injuries this close to the playoffs is never ideal, but it shows the strength of a team as they must resort to the next-man-up mentality to secure essential wins.
In the second period of today's game, the Bruins suffered another injury to their defensive core as Matt Grzelcyk sustained an upper-body injury that has left the second pairing defenseman out for the remainder of the game. Already short their top-pairing defenseman Hampus Lindholm this is a significant blow to the Bruin's top-four defensive core and also will test their depth. Luckily for the Bruins, they are deep at defense thanks to the additions of Lindholm and Josh Brown at this year's trade deadline.
On the season, Grzelcyk has four goals and 22 points through 64 games as he's been a constant playing alongside either Charlie McAvoy on the first pairing or Brandon Carlo on the second pairing. If Grzelcyk's is serious and requires him to miss more than just the remainder of today's game, expect the Bruins to call up Jack Ahcan from Providence to serve as a depth piece until Grzelcyk's return.  
Episode 51: Interview w/Jack Ahcan Episode 51 is back in action talking about the New York Paingers ITR bet, Can Buffalo Sabres make the playoffs? Is Vancouver in the wrong on the Boudreau treatment? Is Tocchet the right guy? Is Daryl Sutter the last Dinosaur in the NHL?YouTube: https://www.youtube.com/@insidetherinkTwitter: https://twitter.com/CueTheDuckBoatzFacebook: https://www.facebook.com/Cuetheduckboats/Thanks for listening! Please rate and review our show on your favorite listening platform. Check out our partner's website at www.insidetherink.com for all your latest hockey news. Also, catch all of the games in this year's NHL season by signing up for ESPN+ at Insidetherink.com/ESPN