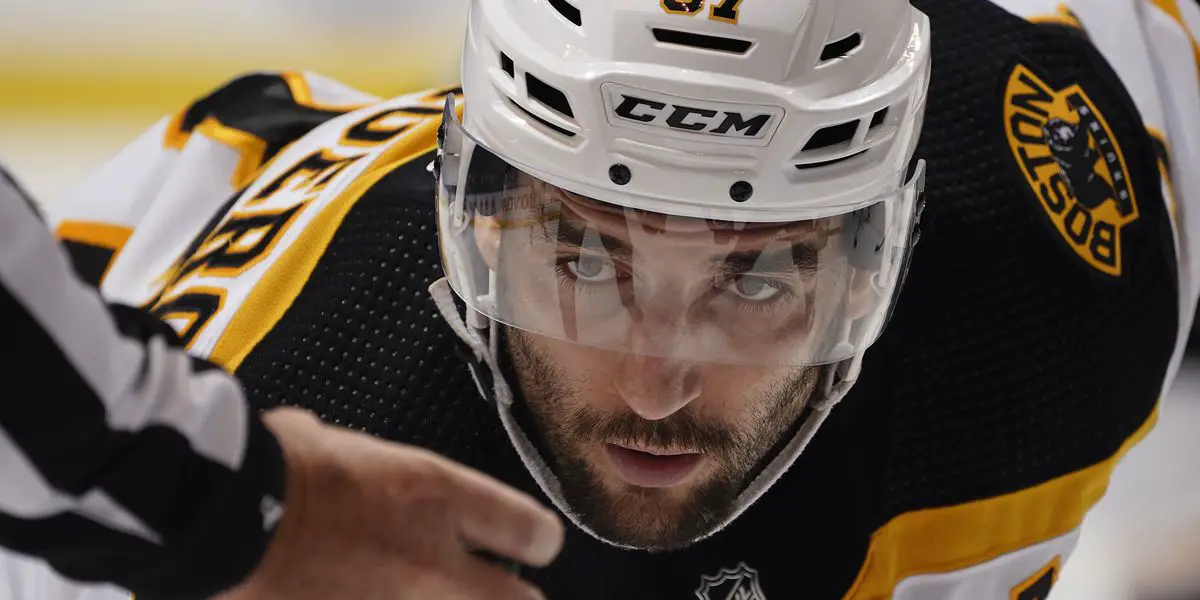 In what started as a whirlwind of an off-season for the Bruins organization as they fired head coach Bruce Cassidy and injury reports to top players surfaced. At one point, it seemed like trading David Pastrnak was a legitimate option; clarity has finally arrived. The Bruins hired Jim Montgomery to take over the reins, and while Charlie McAvoy and Brad Marchand will still be sidelined for a few months to start the season, the rest of the roster is beginning to take shape.
For weeks, there have been reports left and right that Patrice Bergeron was coming back to Boston, but nothing was ever official. As of last night, it was reported that Bergeron has agreed to a contract to come back for at least one more year. The contract details are still unknown, and more information should be available later today. This comes days after it was reported that the Bruins were currently engaged in negotiations with long-time Bruins center David Krejci. It seems the Bruins are going all in this year and solidifying their top-six center positions for one final run at the cup with their aging core.
With the return of Bergeron and the soon-to-be return of David Krejci, the Bruins now seem ready to stay afloat for the first couple of months of the season until they could get fully healthy. Having a second line of Taylor Hall, Krejci, and David Pastrnak to compliment the top line of Marchand, Bergeron, and Debrusk will hopefully address the Bruins issue of secondary scoring. If the Bruins can also clear some cap space and bring in one or two other pieces, this team may have a shot to make a deep run as the talent is clearly there. It will be up to Jim Montgomery to get the most out of this team in his first year as he establishes himself in Boston.
While these moves only put a rebuild on hold for another year, the city of Boston is accustomed to their teams winning Championships. It seems the Bruins are taking steps to try and run it back one more time with the men who anchored the center positions when they won it all in 2011. While some fans may not agree with the decision to bring back Krejci, the return of Bergeron is a no-brainer as he is still one of the best two-way centers in the league and shows no signs of slowing down.
A deep dive into the Atlantic division, did Detroit do enough to be a playoff contender? Will goaltending be Toronto's Achilles heel? What's going on in Florida?Thanks for listening! Please rate and review our show on your favorite listening platform. Check out our partner's website at www.insidetherink.com for all your latest hockey news.