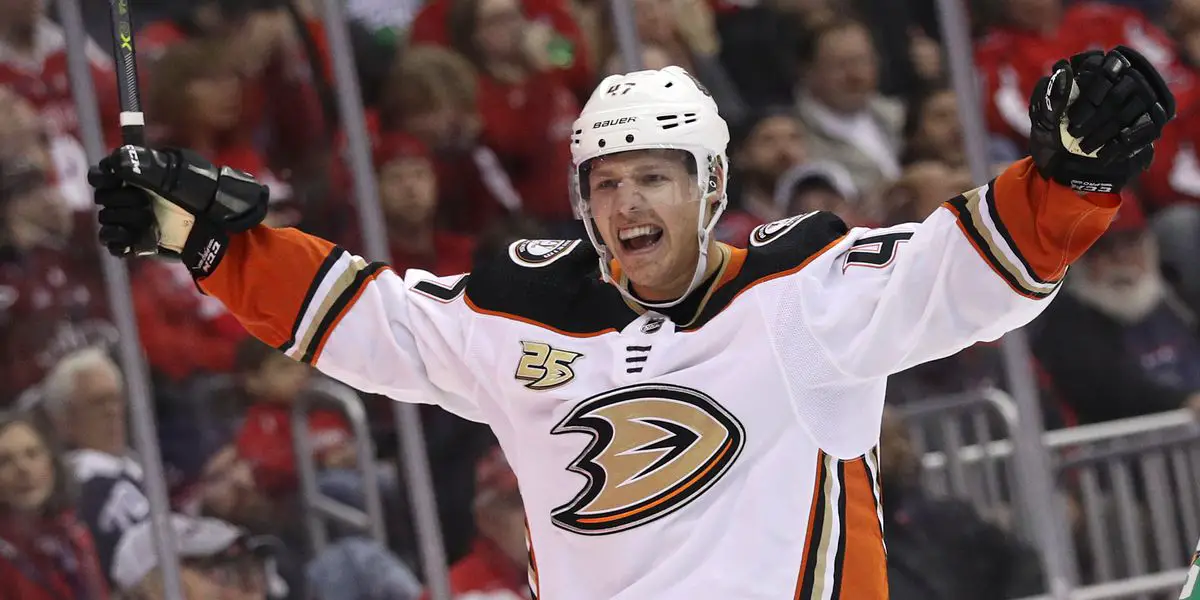 Rangers General Manager Chris Drury has been patiently waiting for a track to explode on and teams to announce themselves as buyers or sellers. As we inch closer to the March 21st trade deadline, the Anaheim Ducks are getting close to officially announcing themselves as sellers.

New York is entering the deadline with heaps of cap space and an endless amount of possibilities. Before their young roster talent leaves their entry-level contracts, Drury could make a significant move for a Stanley Cup run. The potential deal that is being discussed would send forward Rickard Rakell and defensive stalwart Hampus Lindholm to the Big Apple for a run at the Cup. The players and or picks going to Disney Land would center around Nils Lundqvist, Vitali Kravtsov, and two current roster players. One of the two roster players rumored would be Patrik Nemeth. This would create much-needed salary cap room for next season and open up a slot on defense immediately for Gallant to shuffle his left-shot defensemen around. Draft picks are in play, but there is nothing definitive on that front yet.

Proposed Trade:
To Ducks: Nils Lundqvist, Vitali Kravstov, Patrick Nemeth, Player to be named, and picks

To Rangers: Hampus Lindholm and Rikard Rakell
While this proposed move won't solve all the Blueshirts' issues, it could pay tremendous dividends. Assuming Kaapo Kakko returns from his Upper Body injury for the playoffs, Rackell should help solidify the 3rd line. Lindholm has played top pair defensive minutes since entering the league as a 20-year-old and would undoubtedly bolster the young blueline. Both Lindholm and Rackell are UFA's after this season.

The Ducks are also in town to play the Rangers on Tuesday night, so maybe Lindholm and Rakell just need to walk down the hall to a different locker room Tuesday night.
More details to follow on this week's upcoming bonus episode of New York Paingers Podcast; you won't want to miss it.
In this weeks episode we discuss the Rangers contender status, offensive problems, Gallants questionable decisions and more.Thanks for listening! Please rate and review our show on your favorite listening platform. Check out our partner's website at www.insidetherink.com for all your latest hockey news.