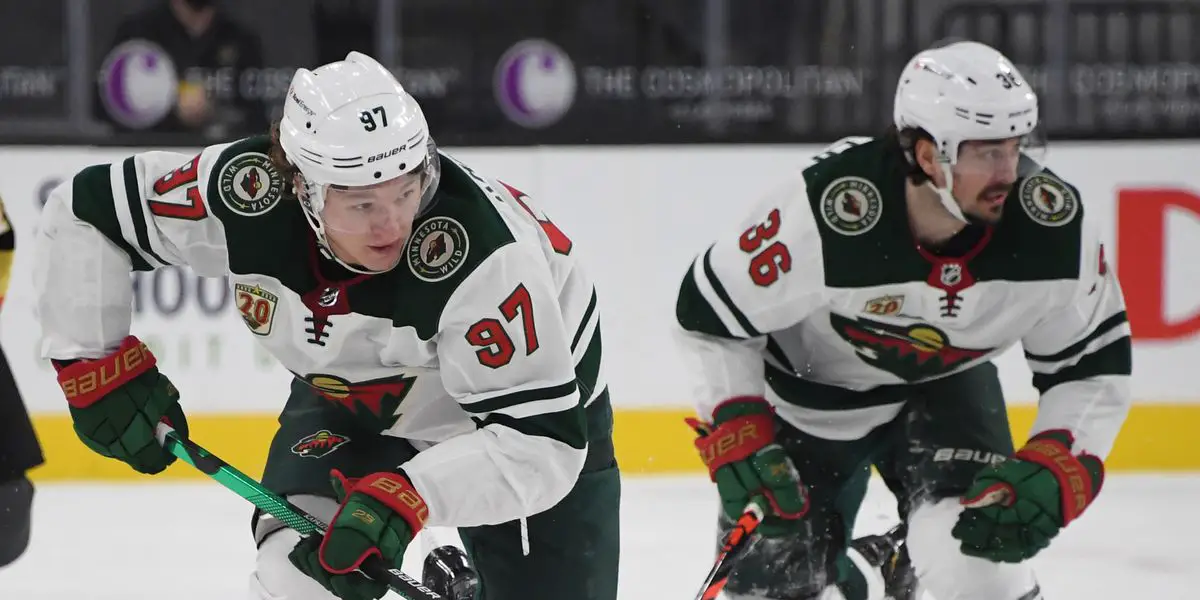 Entering the day of the trade deadline, the Minnesota Wild sit third in the Central division behind the Colorado Avalanche and the St. Louis Blues. The Wild are currently one point behind the St. Louis Blues for the second spot in the Central and have a game in hand while also being tied with the Nashville Predators at 76 points but have a controlling two games in hand, giving them the advantage. The Wild, through 60 games, has amassed a record of 36-20-4, good for 76 points. Their current standing was significant as Bill Guerin decided what kind of buyer his team would be at the 2022 trade deadline, were they going all in or just adding minor pieces. Having your team positioned for a playoff berth was an easy convincer for Guerin, who went out and brought back some key pieces for depth along with the forwards and defenses and the biggest surprise of all at goaltender. Mixing these three news players into the already talented roster should give Wild fans hope that a playoff run is in the near future.
Marc-Andre Fleury Brings Championship Pedigree to Minnesota
The first exciting move was the acquisition of goalie Marc-Andre Fleury who brings a championship pedigree and plenty of postseason experience to Minnesota. Creating the combo of two veteran goaltenders in Fleury and Cam Talbot should pay dividends during this next month of regular season play and into the playoffs. While Fleury's 2022 stats may not look the best on paper, his situation in Chicago needs to be considered as Fleury is the reigning Vezina Trophy winner taking home the honor last season when he was with the Vegas Golden Knights. That trophy-winning season saw the goalie post a 1.98 GAA and a .928 save percentage while on an elite Cup contending team compared to his 2.95 GAA and .908 save percentage so far this season playing for the rebuilding and basement-dwelling Chicago Blackhawks. Suppose Fleury can get back to this 2020-20221 numbers now that he is on an improved team that features talented defensive players and forwards in front of him as well help Cam Talbot elevate his game and get back on track. In that case, the Wild could have a potential top ten goaltender duo on their hands as they streak into the playoffs. Fleury knows what it takes to win as the 37-year-old has three Stanley Cup Championships on his resume to go along with 511 career wins which are third-best in NHL history. Fleury looks to continue his winning ways in Minnesota in his pursuit of Patrick Roy for second all-time in career wins and add a fourth Stanley Cup to his already impressive three in his trophy case. 
Wild Bring in Middleton to Add Physicality
Obtaining a guy like Jacob Middleton is essential for a playoff run; whether he adds depth as the seventh defenseman on the roster or gets plugged into the third pairing, he brings a specific element to this roster. Middleton is a 6'3, 220-pound physical defenseman that loves to play an enforcing brand of hockey as he punishes players on the ice. While his three goals and 12 points don't jump out at you, that's not his style of play to drive the offense; he is a defensive workhorse and has the ability to plug into any pairing when called upon. Middleton will bring to this team the ability to play heavy minutes against quality competition, kill penalties, block shots, and especially clear traffic in front of the net for Fleury and Talbot.
Deslauriers Set to be Kaprizov Body Guard
Bringing a gritty grinder into the mix to stabilize your fourth line is never a bad idea, especially when the said player can fight and isn't afraid to stand up for his teammates. That is precisely what Bill Guerin did on draft day when he acquired Nicolas Deslauriers from the Anaheim Ducks to fill that role. Deslauriers is the perfect bodyguard for Kirill Kaprizov and will make teams think twice before they level big hits and try to instigate a fight. We saw this in the 4-2 win over the Boston Bruins the other night when Charlie McAvoy delivered the big bang, and Trent Frederic tried fighting him. Deslauriers may not light up the stat sheets, but what he will bring to the Wild can't be measured from his ability to hit, block shots, forecheck, and fight. Every star player in the NHL needs a bodyguard or enforcer, and Kaprizov and the Wild just got there's; fans should be excited when Deslauriers decides to drop the gloves for the first time in his Minnesota sweater.
Playoff Future is Bright
Overall it was a solid 2022 Trade Deadline for the Wild and Bill Guerin as they looked to add on pieces to create a win-now team. This team should be on the up and up now as they look to put their up and down February behind them and hone in on the Playoffs. Scoring goals has not been the issue most nights, and now, with investments in the goaltending, defense, and forward groups, the Wild should be excited for what's to come next. With this new look goalie tandem, the sky could be the limit if Fleury regains his elite status for the next couple of months, propelling them into a deep playoff run.
The boys are back after a long break but have plenty to talk about as the playoffs are in full swing. We go series by series, looking at how teams have fared so far and who will come out on top. Thanks for listening! Please rate and review our show on your favorite listening platform. Check out our partner's website at www.insidetherink.com for all your latest hockey news.