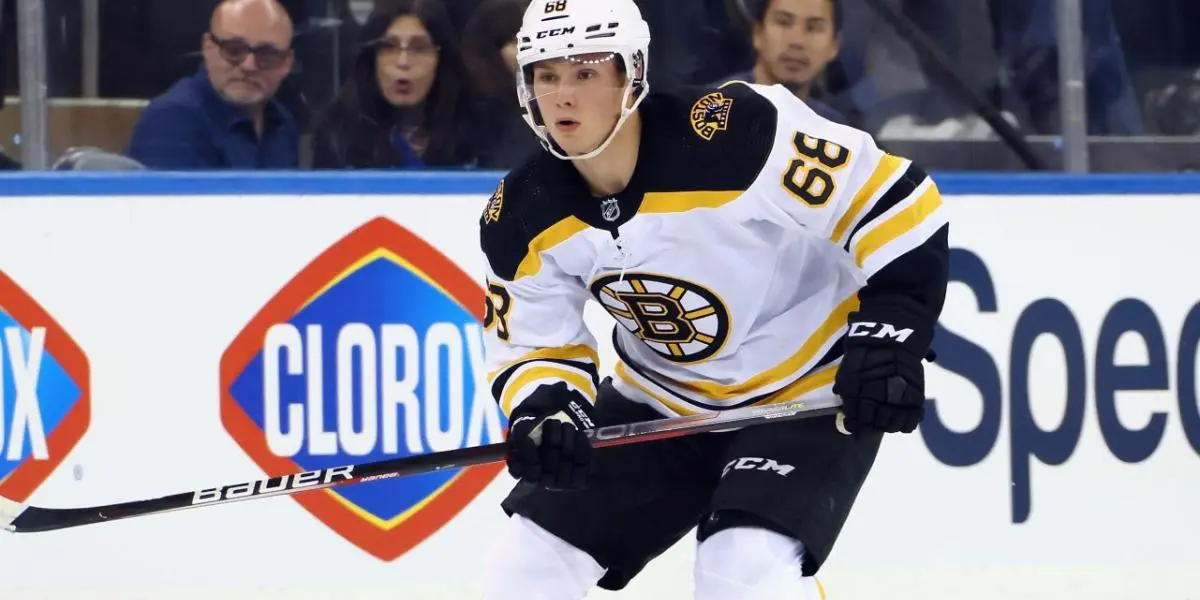 Now that the 2022 NHL trade deadline has come and gone, the Bruins can adjust their sights and focus solely on one thing and one thing only, winning the Stanley Cup. Don Sweeney was Don Sweeney at the trade deadline as he made one massive move as he did in the previous year, followed by a more minor, less impactful trade. Sweeney addressed one of the three significant question marks surrounding this year's team as retooled the defense and only the defense with the likes of top-four defenseman Hampus Lindholm and bottom pairing defenseman Josh Brown. Yes, acquiring Hampus Lindholm and then signing him to an eight-year extension with a $6.5 million AAV was a home run for Don Sweeney. But not addressing a second-line center, denying Jake Debrusk his trade request at the deadline, and upgrading that top-line right winger spot after being connected to so many players in different trades was a disappointment. Don Sweeney's words after the trade deadline passed sparked some excitement in the hearts of Bruins fans all over as he discussed top prospect and 2021 first-round draft pick Fabian Lysell.
Fabian Lysell So Far this Season
Lysell is a 19-year-old Swedish winger with so much skill and talent that he reminds folks of David Pastrnak. Besides his silky-smooth hands and puck control, Lysell has received comparisons from his head coach in the WHL about his speed and explosiveness rivaling the likes of Connor McDavid, which shows the talent and upside this young man has. Lysell is currently playing hockey for the Vancouver Giants of the Western Hockey league, where he has tallied 20 goals 31 assists for 51 points as he puts on a show every time he steps on the ice. The WHL regular season is set to run through April 17, which would leave seven games remaining in the regular season for the Bruins if they wish to call up the young winger to see what he can do on the big stage. Besides his known skillset, what makes him even more exciting for the Bruins is that he's a right-shot right-winger. This is precisely what the Bruins are looking for on that top line next to Patrice Bergeron and Brad Marchand. Who are two players that could help mentor and guide a 19-year-old into the league as they teach him the ropes, settle his nerves, and elevate his game to heights Lysell has never experienced.
Why a Promotion to Boston Actually Isn't a Crazy Idea
This idea is not far-fetched at all as GM Don Sweeney is the one who initially brought up the idea during his post-trade deadline press conference as he uttered the words "He could Join either club, to tell you the honest truth," referring to Lysell playing in Providence or Boston at the conclusion of the WHL season. This wouldn't be the first time we saw the Bruins call up their top prospect at the beginning of a playoff run as we witnessed in 2017 during the Eastern Conference first-round series against Ottawa a young Charlie McAvoy made his NHL debut in game one of that series and never look back. Sweeney is certainly not worried about the right winger's skill set as he went on to include in the presser, "From a skill standpoint, talent standpoint, Fabian has a lot of things we're excited about." What is also encouraging about the situation is that this won't be Lysell's first time adjusting against playing grown men as he played 26 games in the Swedish Hockey League last year and knows the required adjustments needed to play at this level against older opponents. Stay tuned and pay close attention in the coming weeks as Lysell's WHL season ends. The possibility of promotion becomes more and more of a reality that Sweeney may not be able to resist showing everyone just what his top prospect is capable of doing.
Episode 51: Interview w/Jack Ahcan Episode 51 is back in action talking about the New York Paingers ITR bet, Can Buffalo Sabres make the playoffs? Is Vancouver in the wrong on the Boudreau treatment? Is Tocchet the right guy? Is Daryl Sutter the last Dinosaur in the NHL?YouTube: https://www.youtube.com/@insidetherinkTwitter: https://twitter.com/CueTheDuckBoatzFacebook: https://www.facebook.com/Cuetheduckboats/Thanks for listening! Please rate and review our show on your favorite listening platform. Check out our partner's website at www.insidetherink.com for all your latest hockey news. Also, catch all of the games in this year's NHL season by signing up for ESPN+ at Insidetherink.com/ESPN