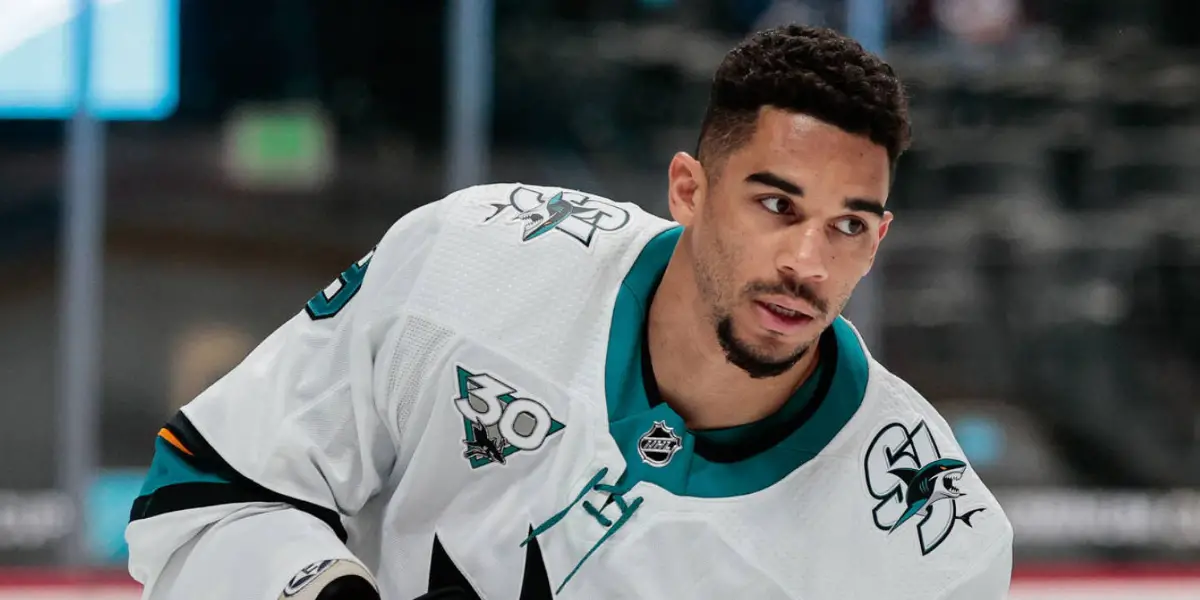 Evander Kane is an Oiler at last. After the NHL concluded their investigation into Kane, the reports were confirmed. The Oilers announced that Evander Kane signed a one-year deal in Edmonton worth an AAV of $2.094 million.
Kane's contract with the San Jose Sharks was terminated for violating the AHL's COVID protocols while on a conditioning stint. He was allegedly traveling from San Jose to Vancouver while COVID-19 positive. Kane has had difficulties staying out of trouble off the ice as of late. Last year, he went bankrupt due to a gambling addiction that put him millions of dollars in debt and has been accused of several crimes by his estranged ex-wife, including assault, neglect, and gambling on his own games. While none of these claims have been proven, Kane once again made headlines in October when the NHL suspended him for using a fake vaccine card.
While Kane has displayed some questionable character off the ice, his results on the ice have been fantastic. He led the San Jose Sharks in scoring last season with 49 points in 56 games and has scored 20 or more goals in six of the last seven seasons. The Oilers have struggled mightily without McDavid and Draisaitl on the ice this season, as they have been more than doubled in goals by the opponents without the two superstars. Evander Kane adds a proven offensive threat and gives the Oilers the ability to potentially move Nugent-Hopkins to the third line without sacrificing any offense in the top six. Adding another top-six forward changes the complexion of the forward group. The Oilers still have plenty of holes to fill, namely goaltending and defense, but this move checks off a big box on Ken Holland's shopping list.