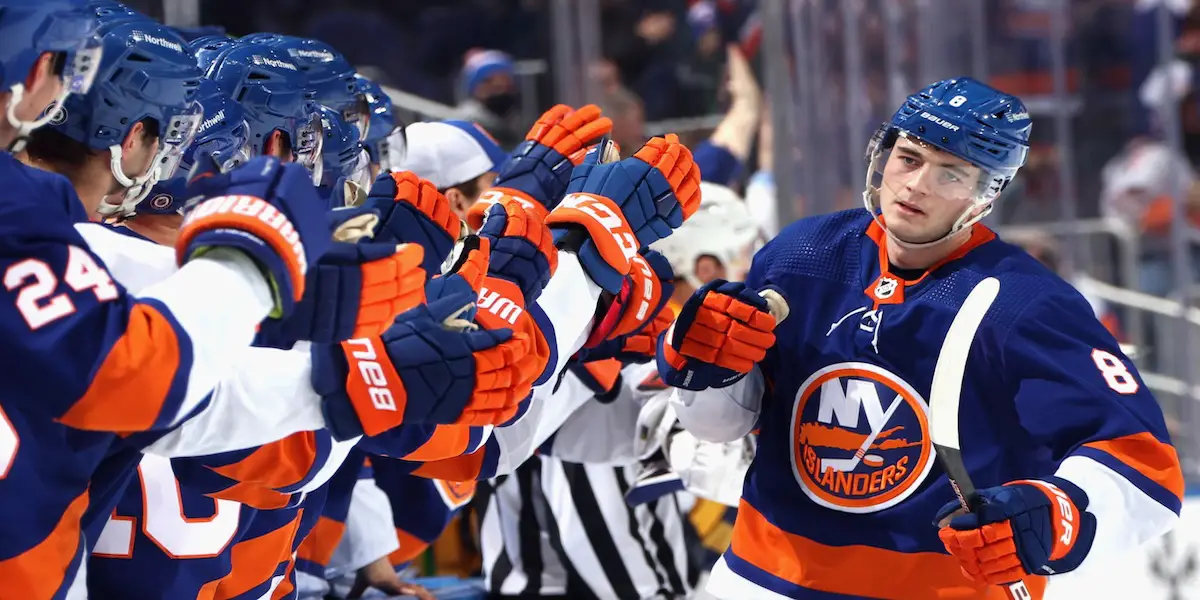 Throughout the highs and lows of the offseason for the New York Islanders and their fans, one thing everyone knew was coming was one random morning when General Manager Lou Lamoriello would announce three or four contracts.
Monday morning was that day.
The team announced three contracts signed with restricted free agents Keifer Bellows, Noah Dobson, and newly acquired Alexander Romanov. Bellows' deal is just for one season as both Dobson and Romanov's will be for three years.
Bellows, 24, played 45 games in the NHL last season for the Isles, and the former first-round pick recorded just six goals and 13 assists for 19 points. Bellows played for team USA in the IIHF World Championship this past spring and added two goals and three assists in 10 games while losing in the bronze medal game.
Bellows's contract is worth $1.2 million per season against the cap, and he will be an arbitration-eligible RFA after the season.
Dobson is coming off a breakout performance last season, scoring 13 goals with 38 assists for 51 points, becoming the first Islanders defenseman to score 50 or more points in a season since Mark Streit in 2008-09. The 2018 first-rounder stepped in as the power-play quarterback as he led the team in power-play points with 22. He also led the team in total ice time and time on ice per game last season.
Dobson's contract is worth $4 million per season and he will be an RFA when this contract expires.
Romanov was acquired from the Montreal Canadiens at the 2022 NHL Entry Draft in exchange for the 13th overall pick. Entering just his third NHL season, Romanov played 79 games last season and was fourth overall and second among defensemen in time on ice on a Montreal team that finished 32nd last season. Romanov is a physical defenseman known for throwing big hits. He recorded 205 hits last season, which ranked 7th among all defensemen and 23rd overall.
Romanov's contract is worth $2.5 Million per season against the cap, and he will be a restricted free agent when his deal expires.
Lamoriello will be speaking to the media at 1 P.M. Dobson, Romanov, and Bellows will be speaking at 2 P.M.
The boys are back after a long break but have plenty to talk about as the playoffs are in full swing. We go series by series, looking at how teams have fared so far and who will come out on top. Thanks for listening! Please rate and review our show on your favorite listening platform. Check out our partner's website at www.insidetherink.com for all your latest hockey news.