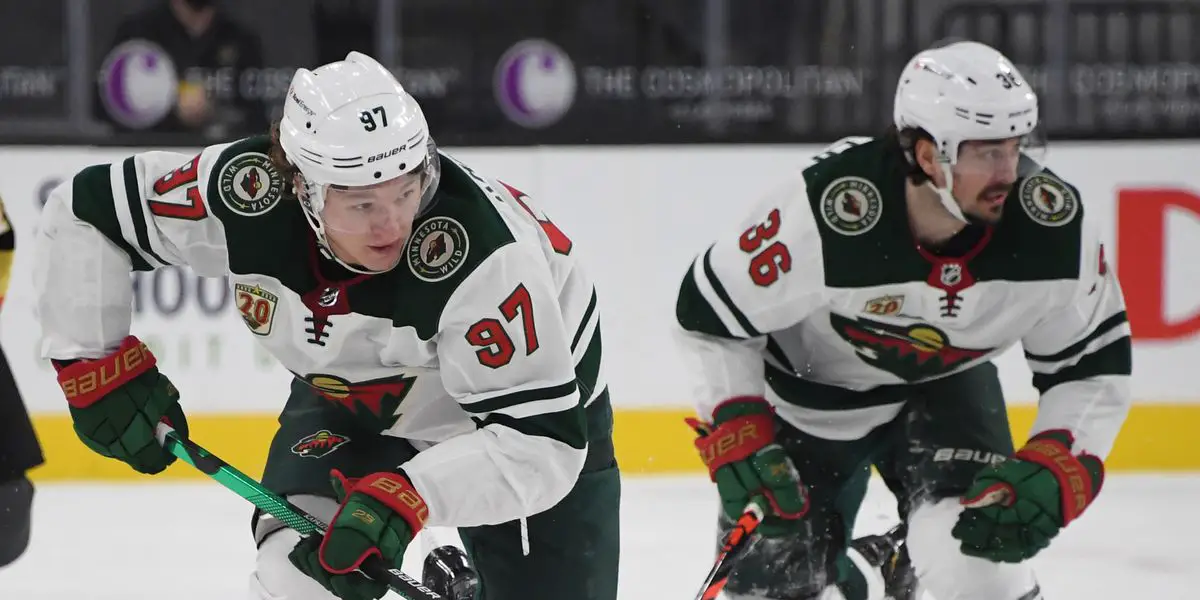 The Minnesota Wild debuted in the NHL in 2000 as a new expansion team to the league that returned hockey to its rightful place in Minnesota. Over 22 years, the Wild have had stars on their team, but none have risen to superstar status as quickly as Kirill Kaprizov has in only his second season in the league. A fifth-round pick in the 2015 draft out of Russia, the now 24-year-old Kaprizov, known as Kirill the Thrill thanks to his highlight-reel goals and overall style of play, has come into his own. Building off a strong rookie season that saw him take home the Calder Trophy thanks to 27 goals and 51 points over 55 games, Kaprizov is on pace to score over 40 goals and 100 points if he can maintain his offensive production over Minnesota's last 14 games.
Before Kaprizov arrived in Minnesota, there had only been one player in Wild history that scored over 80 points in a season. Wild Great Marian Gaborik, heading into Saturday night's game, was the franchise leader with 83 points. During Saturday night's game against the Carolina Hurricanes Kirill the Thrill was able to break that record thanks to an assist in the first period on a Mats Zuccarello power-play goal giving Kaprizov his 84th point of the season. The scoring didn't stop there as Kaprizov scored his own goal during the third period, which helped put the game out of reach and secured the win.
Kaprizov has racked up an impressive 39 goals, 46 assists for 85 points through 67 games as he leads the Wild's high octane offense that has skated their way to a 43-20-5 record on the season, good for 91 points and second in the Central Division. On the year, Kaprizov ranks first on the team in goals, second in assists trailing team leader Mats Zuccarello (49) by three, and first in points. Kaprizov is tied for first in power-play goals with teammate Joel Eriksson Ek at ten apiece. Kaprizov has also been great when needed most as he has four game-winning goals on the season, which have helped Minnesota escape close matchups and secure the much-needed two points.
Episode 51: Interview w/Jack Ahcan Episode 51 is back in action talking about the New York Paingers ITR bet, Can Buffalo Sabres make the playoffs? Is Vancouver in the wrong on the Boudreau treatment? Is Tocchet the right guy? Is Daryl Sutter the last Dinosaur in the NHL?YouTube: https://www.youtube.com/@insidetherinkTwitter: https://twitter.com/CueTheDuckBoatzFacebook: https://www.facebook.com/Cuetheduckboats/Thanks for listening! Please rate and review our show on your favorite listening platform. Check out our partner's website at www.insidetherink.com for all your latest hockey news. Also, catch all of the games in this year's NHL season by signing up for ESPN+ at Insidetherink.com/ESPN