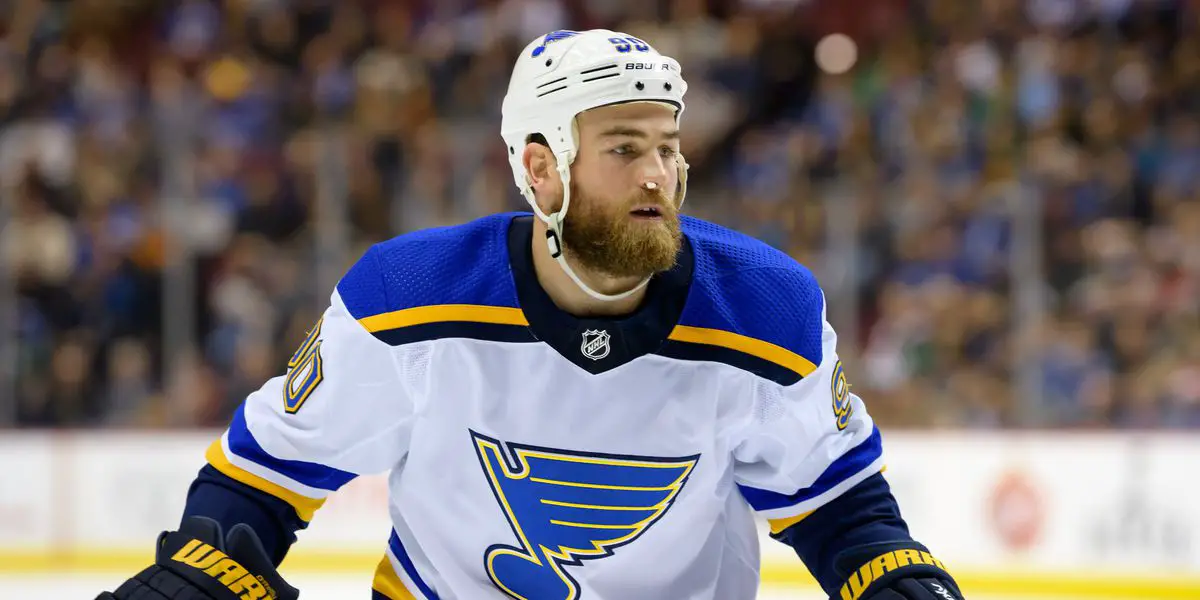 The Toronto Maple Leafs have reportedly discussed a possible trade for Blues forward Ryan O'Reilly, Per TSN's Pierre Lebrun.
O'Reilly, 31, is a veteran center who helped the St.Louis Blues win the Stanley Cup in 2019.
O'Reilly has played in 967 NHL games, with 249 goals and 438 assists, for 687 career points so far. O'Reilly is a pending UFA at the end of the season, so we will see if GM Kyle Dubas goes all in for a rental who would be a good fit, but the price, as expected, will be high. The Blues aren't guaranteed to move him, but if they continue their struggles, it seems likely to happen. I wouldn't imagine Toronto is the only team interested in O'Reilly. Some other fits are: Colorado Avalanche, Carolina Hurricanes, and New York Rangers. It's believed Toronto's top priority heading to the Trade Deadline is adding a top 6 forward to an already solid top 6. So although nothing is close, this is something to keep an eye on, just showing how much GM Dubas is prioritizing a top 6 forward. Thanks for reading! For more, please follow @leafsdailynews on IG, & Twitter. And stay tuned here, on Insidetherink.com.
WELCOME BACK TO LEAFS LATE NIGHT! Presented by Inside The RinkRoscoe / National Biehnographic- Ketchup With Us- Willy Up The Middle- Game 1+2 Standouts- Stamkos Ain't HappyNEW MERCH IS AVAILABLE!JOIN OUR DISCORD!Remember to follow us on Twitter @LeafsLateNight & IG @LeafsLateNightCheck out Mike, Josh, and Nathan's articles on the Leafs + many more! insidetherink.com