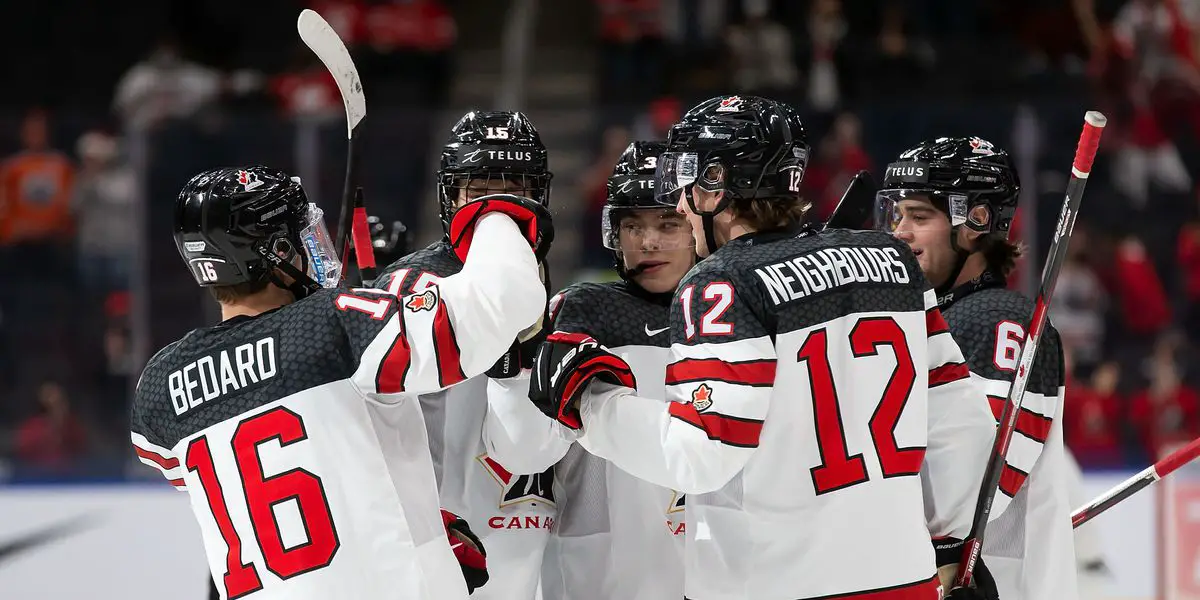 Early Tuesday morning, World Juniors fans worldwide were greeted with excellent news as president of the IIHF Luc Tardif announced to RIA Novosti that the World Juniors would be played in August, with exact dates coming after the Olympics. I also assume they will announce the location of where the tournament is being held.
This poses some problems for Team Canada if they are interested in getting some of its players back. Firstly, having the World Juniors in August would be a ramp-up to NHL training camps the next month which means some players such as Mason McTavish or even Logan Stankoven may not be available as they get their bodies ready for the NHL training camps.
It will be a busy couple of months for the IIHF as not only are they scheduling the World Juniors in August, but they also have the Hlinka/Gretzky tournament as well as the Women's World Championship from August 26-4. If you love international hockey, this summer is made directly for you! Gord Miller's tweet describes just how busy of a summer the IIHF will have.
With the IIHF scheduling the World Juniors in August, draft-eligible players such as Shane Wright (CAN), Brad Lambert (FIN), Juraj Slafkovsky (SVK) will be unable to make a last impression for scouts as they expect to hear their names at the draft this July in Montreal.
With more news coming out about the World Juniors, this begs to ask the question, "What about the 20-year olds"?…the players that turned 20 in the new year. Players like Cole Perfetti who turned 20 on January 1st. Will he be able to participate in the World Juniors?
The closing ceremonies will be an interesting one as more news will leak out about the World Juniors happening this August.