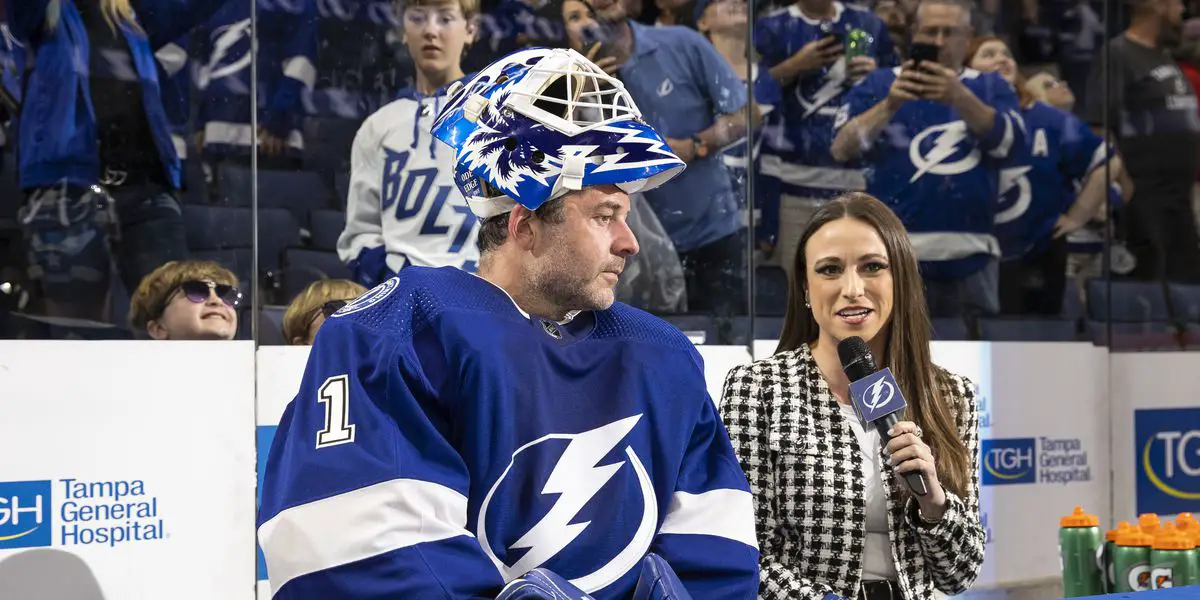 Last night during The Bolt's tilt with the Buffalo Sabers, the Lightning finally snapped a four-game losing streak and shut out the Sabers 5-0. Brian Elliot's stunning 28 save shutout, combined with very diverse offensive domination, has given the Bolts the push they need towards punching their tickets to the playoffs.
Goaltending issues – Is the Moose the answer?
Recent goaltending issues have arisen, seeing how starting goaltender Andrei Vasilevskiy has been a bit off his game as of late. That isn't to say that Tampa's problems are solely on the Russian Conn Smyth winner. Still, there have been many recent goals that a goalie of his caliber wouldn't usually let slip past, and with Brian Elliot's recent performances, I believe Vasy just needs some well-deserved rest.
In his postgame presser, head coach Jon Cooper announced that the net would be split over the next ten games, leaning a bit towards Elliot. "Don't hold me to anything, but we have what ten games left, maybe six & four, something like that" he remarked last night. I think that Elliot is a competent goalie and should be given the net a bit more in the last stretch of the regular season so we can have top-tier Vasy for the playoffs. As if there is any more proof needed, here's a clip of one of my favorite saves in the entire league this season:
Return of the Mac – McDonagh is already making an impact in his first game back
Last night defenseman Ryan McDonagh returned to the ice for the first time since March 24th and immediately made a positive impact. Mac's presence on the ice has already shown that turnovers are much more limited, and odd-man rushes don't occur as often. Not only is his defensive presence felt, but McDonagh is adept at knowing exactly when to join an offensive rush, displaying his high hockey IQ with an absolutely stunning assist to Nikita Kucherov's goal. Was it just me or was that goal very reminiscent of Kucherov's goal back in the 2020 Eastern Conference Final? Regardless, it's good to have McDonagh back on the ice and I think it couldn't have come at a better time.
Offense from every line shines
In the first period, Bolts forwards Corey Perry and Ondrej Palat both snapped scoring droughts to give the Lightning an early lead. Perry hadn't scored in 16 games and Palat hadn't scored since January 11th, with both players having shown understandable frustration in their individual performances leading up to last night. Hopefully, this will help shift the moment and help their confidence going into the last stretch of the regular season.
Brandon Hagel also recorded his 24th goal of the season yesterday and is continually showing his value since the trade deadline. Despite only having scored three goals in twelve games with the Bolts, his forechecking ability and speed have made him a threat to opposing teams. Nikita Kucherov and Ross Colton also added to the Bolts tally, reminding everyone that The Lightning's scoring depth is very much still active and lethal.
With a chance to clinch a playoff spot tomorrow against the Stars, all eyes will be on the Bolts to see if the back-to-back defending champs will be back to defend their title and continue their quest to a three-peat.