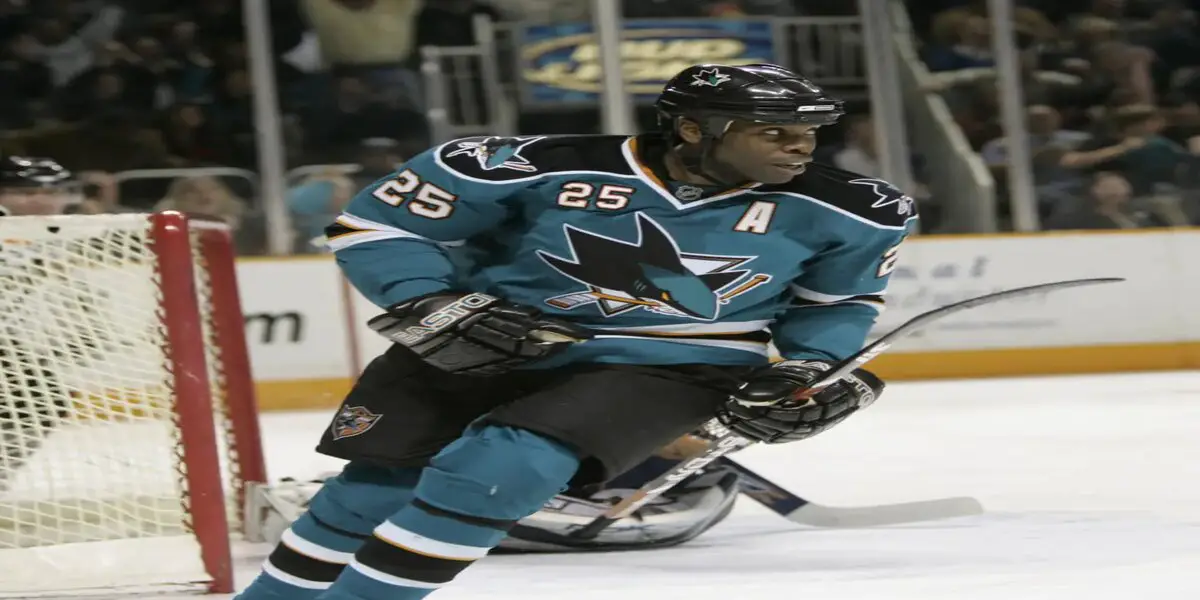 Mike Grier will be named the next general manager of the San Jose Sharks, becoming the first Black man in NHL history to stand in the position.
The news was first reported by ESPN's Kevin Weekes.
The Sharks have yet to confirm the hiring, but a news conference is scheduled for 2 p.m. ET Tuesday, when they are expected to formally announce the 14-year NHL veteran Grier as their next GM.
The 47-year-old Grier played for four different teams during his career, including the Sharks, Edmonton Oilers, Washington Capitals, and the Buffalo Sabers before retiring in 2011. He served as the New York Rangers' hockey operations adviser and also spent four years as a scout for the Chicago Blackhawks.
Grier will replace Sharks interim GM Joe Will, who took over the reigns in November after longtime GM Doug Wilson stepped down in April due to medical reasons.
The Grier news comes just four days after the Sharks fired head coach Bob Boughner and his staff. Albeit the timing of the firing was deemed late by many, Will said in a statement that the new GM should "have full autonomy" to hire the next head coach.
The Sharks have missed the playoffs for three consecutive seasons. Although they have reached the postseason 21 times in 30 years (70 percent), they have yet to win the Stanley Cup. They reached the big dance in 2016, but were eliminated by the Pittsburgh Penguins in six games. The Pens would go on to win the Stanley Cup in 2017 as well, becoming the first team to win back-to-back championships since the Detroit Red Wings (1997, 1998).
San Jose will likely struggle for the next couple of seasons as they have a trifecta of older players—all above the age of 32—with no trade clauses. Brent Burns, 37, Erik Karlsson, 32, and Marc Edouard Vlasic, will cost the Sharks a combined $26.5 million against the salary cap through 2025.
Aside from their defensive struggles, the Sharks depth chart is woefully shallow. Picking the best available prospect for the first three or four rounds of the draft should be their top priority before snagging a goaltender in the later rounds.