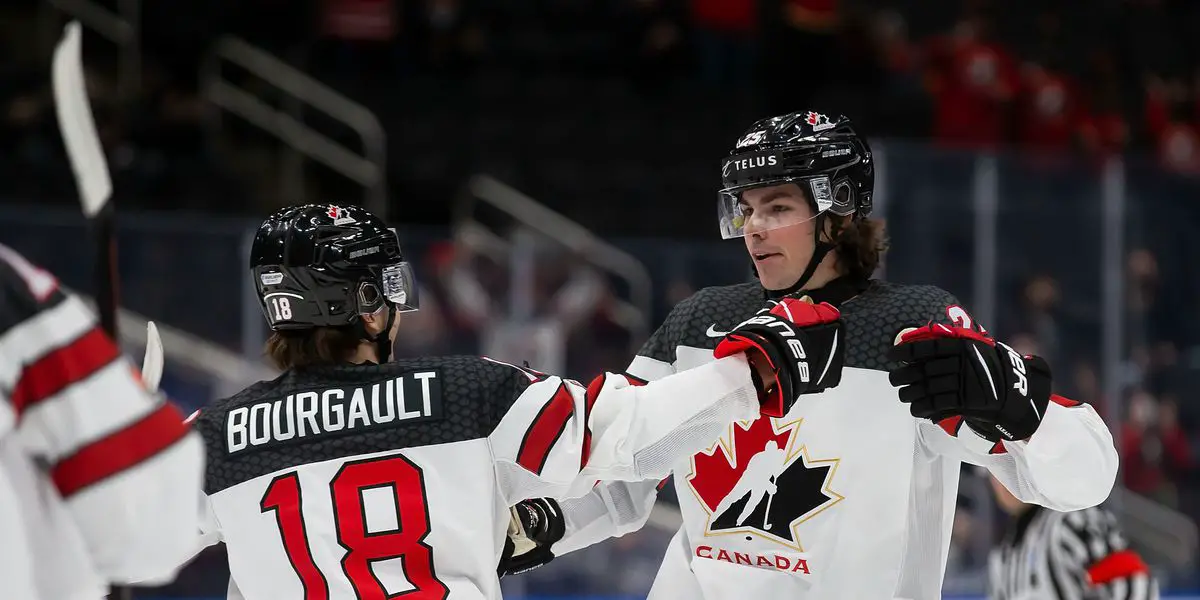 Canada's Christmas pastime is back! Book your flights to Edmonton! The 2022 World Juniors are set for August 9-20, according to Salim Valji of TSN.
It'll be a busy, abnormal offseason for GMs. Lucky for them, they will be able to see their draft picks in action at the 2022 World Juniors.
The 2022 World Juniors are going to be a completely new tournament. Just like in M.I.B. with the memory eraser, that is essentially what Hockey Canada and the IIHF have agreed to do. It's important to note that players born in 2002 or later do remain eligible for the tournament, and Canada's roster was made up of players born in 2002 or later.
In December, Hockey Canada did the right thing in allowing people who bought tickets to the tournament to have first dibs on tickets for this summer's tournament.
It will be interesting to see just how many players do come back for a chance to win gold at the 2022 World Juniors. Shane Wright and Connor Bedard would be shoe-ins for Team Canada if I were to guess. As for anyone else, it's fair game.
One question that remains on people's minds is how development camps will affect the team's decision to allow their players to go to the World Juniors. Will the Kings let Quinton Byfield to play for Team Canada? Another question people might have is, will we see some of the players that get drafted play in the World Juniors?
One thing is for sure; the World Juniors are back!