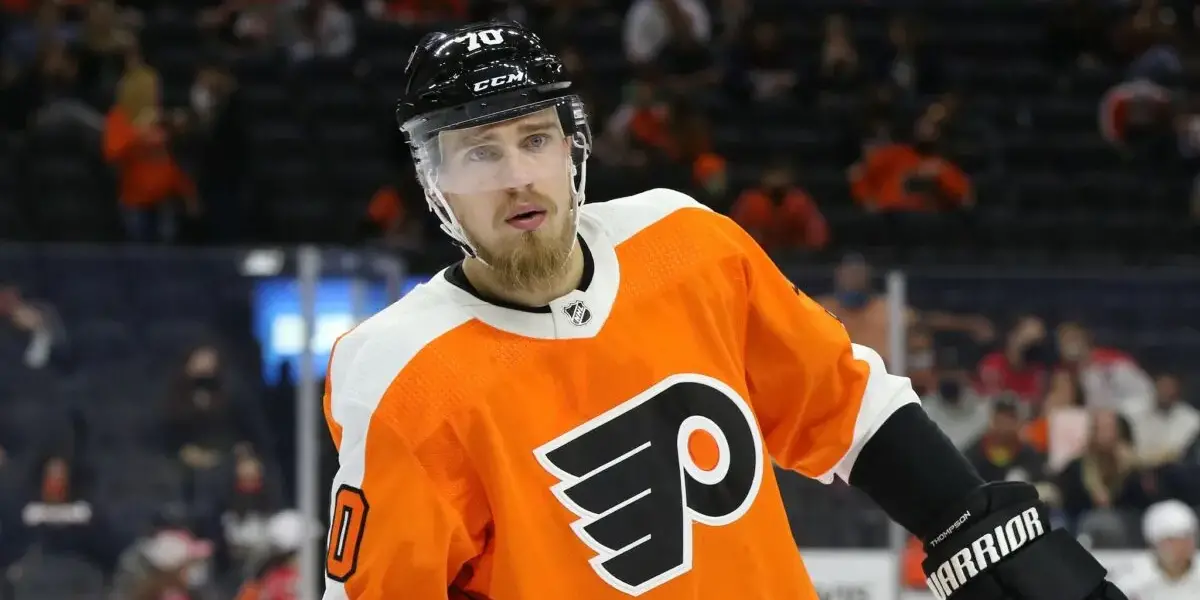 On Wednesday, the Philadelphia Flyers took a name off the pending unrestricted free agent (UFA) list, inking defenseman Rasmus Ristolainen to a five-year contract extension. 
Ristolainen, 27, is in the final year of his current six-year contract he signed with the Buffalo Sabres back in 2016-17, a deal that's paying him $5.4-million annually. Flyers general manager Chuck Fletcher acquired Ristolainen last offseason in exchange for defenseman Robert Hagg, a first-round pick on 2021 (which the Sabres used to draft Swedish winger Isak Rosen) and a second-rounder in 2023. 
Ristolainen's extension will now pay him $5.1-million (a discount of $300K) that runs through the 2026-27 season.
This move is a bit of a head-scratcher to many. It seems as though the only benefit is that he took a slight discount, and even then, it's less than half a million in terms of the salary cap. His advanced stats are an eyesore to look at, to say the least. 
His micro analytics aren't anything to write home about either. For a defenseman that many dubs as more of an offensive one, he's only put up two goals and 13 points in 49 games this season in the City of Brotherly Love. As of now, the Flyers have 26 games remaining in their season, but for comparison, Ristolainen only put up four goals and 18 points in the same amount of games with the Sabres last season. 
Throughout his nine-year career, Ristolainen also has yet to finish the season with a positive plus/minus rating (his best being a minus-two in 2019-20), though some people have differing opinions on how much the plus-minus stat means.