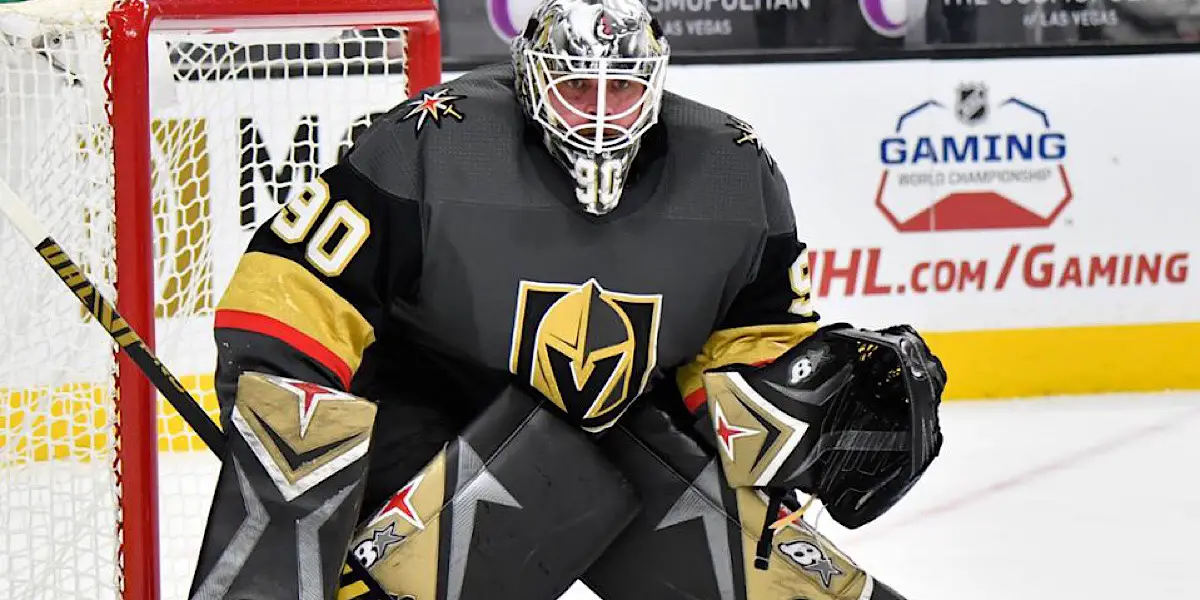 It wasn't the regular update on a player on the LTIR we expect to hear at some point during the season. It wasn't injury related at all.
Injured Vegas Golden Knights goalie Robin Lehner revealed he and his wife Donya filed for Chapter 7 bankruptcy with liabilities between $10 million and $50 million in late 2022. Lehner estimated the value of his assets at between $1 million and $10 million.
The bankruptcy stems from Lehner starting RL Exotics LLC, which operates a reptile farm in Plato, Missouri, which requires reptiles to be maintained and fed. After reportedly purchasing a collection of exotic snakes for $1.2 million in 2017 from Ben Renick. Renick agreed to sell his snakes, ball pythons, and anacondas to Lehner in early 2017 for $1.2 million. Lehner would pay Renick in quarterly installments of $200,000 throughout that year. Lehner made one payment in February 2017 before Renick was murdered by his wife and her ex-boyfriend in June 2017. Following Renick's death, a lawsuit was filed against Lehner in 2018 after he stopped making payments for the exotic snakes.
Parties listed in the bankruptcy filing include the Vegas Golden Knights, Black Knight Sports & Entertainment, the National Hockey League, Newport Sports Management, and Sure Sports Lending. The same company is being sued by the U.S. Bankruptcy Trustee for its role in the Evander Kane bankruptcy.
The 31-year-old goaltender, Lehner, is currently on Vegas' LTIR and hasn't played since off-season hip surgery in the 2022/23 season.
After signing a 5-year $20 million contract with the Golden Knights on October 3, 2020, it hasn't gone according to plan due to injuries. In three seasons with Vegas, he has played 66 games compiling a 39-21-0-4 record.
Originally drafted in 2009, 46th overall in round two by the Ottawa Senators. Lehners' career has had its ups and downs along the way with injuries and mental health. Filing for bankruptcy is just another layer to add to the interesting career of the once-starting netminder of the Vegas Golden Knights. Before joining Vegas, Lehner also played for the Buffalo Sabres, New York Islanders, and Chicago Blackhawks after five seasons in Ottawa.
Will the VGK win Game 6/7 or choke away the WCF?
–
The Vegas Fever Podcast
In this episode we review:The first 5 games of the WCF, the VGK lead 3-2We also..Discuss how closing out the Stars will go and how not closing them out will go after leading the series 3-0.Be sure to send in your questions, comments , concerns and emotional outbursts to our twitter DM'sThanks for checking us out! Please subscribe after you listen.