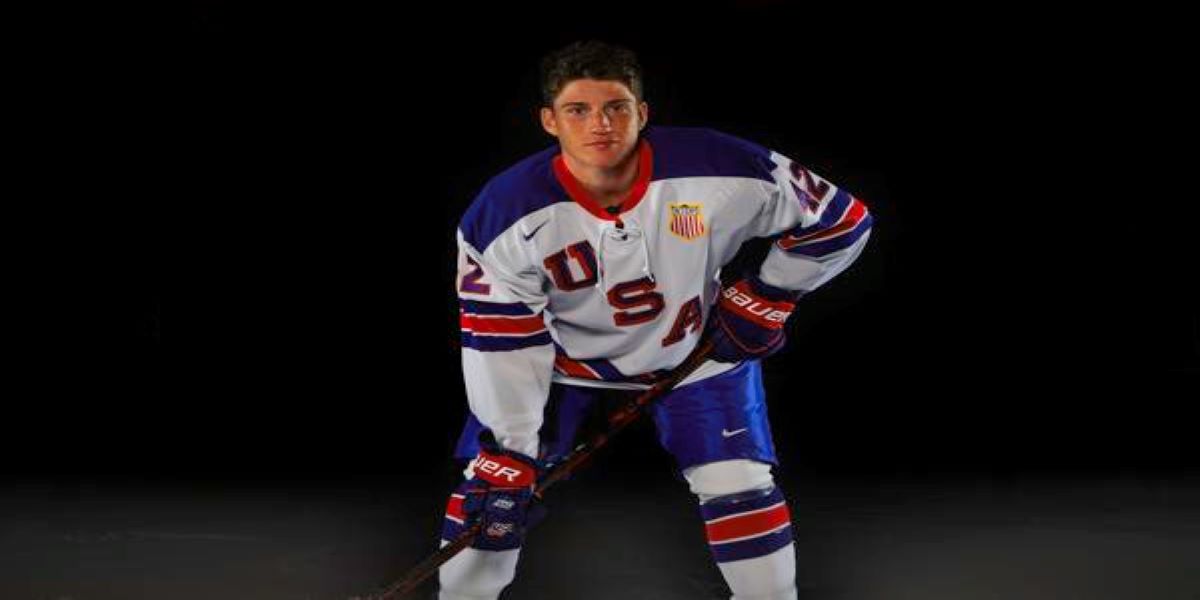 Team USA has added Ryan Leonard and five other players to the 2022 National Junior Evaluation Camp at USA Hockey Arena in Plymouth, Michigan. The camp will serve as a final evaluation in advance of selecting the final roster that will travel to Edmonton, Alberta, for the 2022 IIHF World Junior Championship re-start.
The original tournament was postponed in the winter after a couple of games due to COVID-19-related issues among several teams. This camp will also serve as an evaluation for the 2023 IIHF World Junior Championship after Christmas and into the early part of 2023.
Leonard, who turns 18 in January, is from Amherst, Massachusetts, and spent last season with the United States National Team Development Program. He played a combined 52 games, including 36 games for the U18 club, and tallied a combined 26 goals with 17 assists for 43 points. Leonard added ten goals and five assists in 33 games of USHL play as well.
The Boston College commit played for Team USA at the U18 World Juniors. There, he scored five goals and six points in six games en route to a silver medal for the Americans.
Regardless of whether Leonard is selected for the 2022 re-start or the 2023 World Juniors in the winter, the experience gained will be invaluable for his development as he prepares for the 2023 NHL Draft. As previously written, he plays with an aggressive energy, and I'm curious to see how that translates to International play.
Leonard and the other players were invited because two players, forward Chad Lucius and defenseman Scott Morrow, are not available to participate in the tournament. While the odds don't seem favorable for Leonard in August, perhaps a few players who have aged out could give way to a roster spot for the 2023 tournament.
The final roster for the 2022 World Juniors tournament is expected to be announced by August 3.
The boys squeak in an episode before Jake heads off to Florida. They touch on the Bruins' recent milestones, especially Bergerons 1000 points. They head over to the metro to see can Pittsburgh and Washington turn things around before heading out west to take Shane Wright and the Seattle Krakheads.Thanks for listening! Please rate and review our show on your favorite listening platform. Check out our partner's website at www.insidetherink.com for all your latest hockey news.