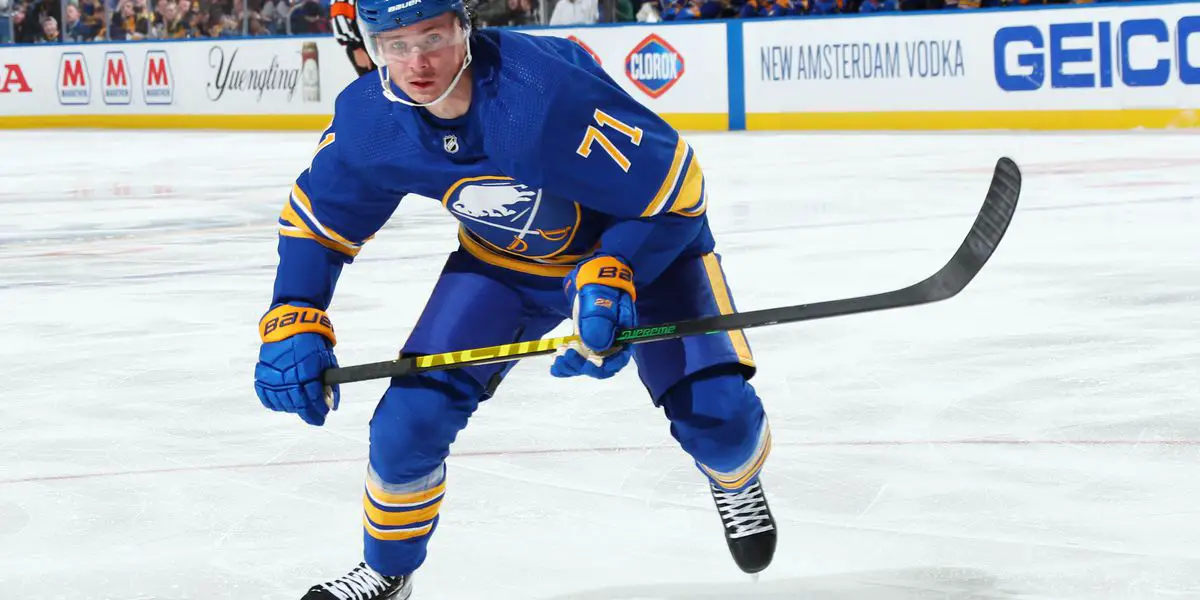 The Buffalo Sabres have signed forward Victor Olofsson to a two-year contract with an AAV of $4.75 million, the team announced Wednesday.
The 26-year-old Olofsson reached career highs in assists (29) and points (49) and tied his previous career high with 20 goals last season despite suffering an injury that forced him to miss 10 games in November.
"I think it helped me a lot, just coming out of it eventually," he stated following the season. "I've never had a stretch in my career where not only I didn't score, I didn't play well. I didn't play with the confidence I usually have. It was good learning experience, and I feel coming out of it I probably played [some] of my best hockey here at the end. So, I'm really exciting bring that into next year, for sure."
Olofsson, who was drafted by Buffalo during the seventh round in 2014 (181st overall) tied for second on the Sabres with 13 goals and ranked third on the team with 25 points in 28 games after March 1. His five game-winning goals during that span tied for third in the NHL.
Olofsson has 127 points (55 goals, 72 assists) in 188 career NHL games. His 27 power-play goals are tied for 18th in the NHL since his debut on March 28, 2019.
A deep dive into the Atlantic division, did Detroit do enough to be a playoff contender? Will goaltending be Toronto's Achilles heel? What's going on in Florida?Thanks for listening! Please rate and review our show on your favorite listening platform. Check out our partner's website at www.insidetherink.com for all your latest hockey news.