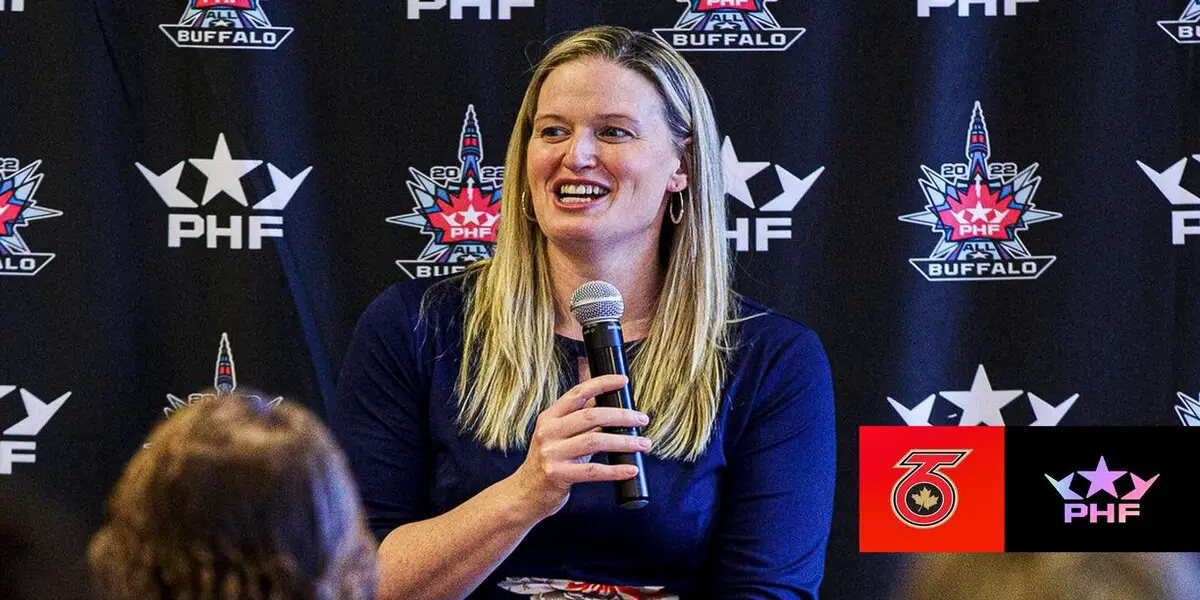 After the game on Sunday, Inside The Rink had the unique opportunity to catch up with Toronto Six team President Sami Jo Small.
The former Canadian goaltender who helped Canada to three gold medals at the Olympics is now the President of a PHF franchise, the Toronto Six, which is having an amazing season and currently are in second place in the league.
Small recounts how she began her career in hockey operations, starting the Canadian Women's Hockey league.
"My first foray was working admin she said. " I started in 2007, and I got to learn the administrative side of the game, and I liked it way more than coaching, so when my playing career was done not due to my choice but a coach's choice, I actually applied for the General Manager position of the Toronto Furrys, so I took it, and I haven't looked back since than".
" It was such a great experience there, and when this came calling, then I couldn't turn it down for such an incredible organization."
I asked Sami about the fact that the team she manages is now the second-best team in the league and really understand how it's been for her so far.
" I started in October, so that's five months on the job, and it's been a learning curve, and there was soo much here in place before I even got here, and the incredible people that have done such great work, so I stepped into an organization that was already built with incredible staff and working alongside them has been a real pleasure."
" Getting to watch the players on the ice is really special, and the talent is incredible working alongside Angela James, and Geraldine Heaney is something I will always remember during my career, and learning from them every day has been incredible."
I followed up by asking her about the opportunity to work with some fantastic hockey people and legends in James and Heaney in a star-studded front office lineup.
" I think having them as pillars in the hockey community means a lot to this organization, but also what they bring behind the scenes, and they work really hard and really want this team to be successful, so I feel it is a privilege to work with them."
Small also recounts how she played with Heaney and finds it really special that now she gets to work with her.
" I played with Geraldine for most of my career, so now getting to see her in this role as a coach makes me incredibly proud that she has come this far."
She also talks about the special relationship she had with Angela James and says that she really was a hero to her.
" For me, with Angela, our playing careers didn't really overlap except for maybe a year, so she has been an icon for me, and I still look up to her whether I am the President or the General Manager. It doesn't really matter, and we work in tandem to make this team grow and be successful."
Salary cap raise 1:00All star game 7:44beauts outdoor game 10:10ECHL all star game 12:24 Live fantasy hockey draft 16:00Hockey jerseys reviews 37:36