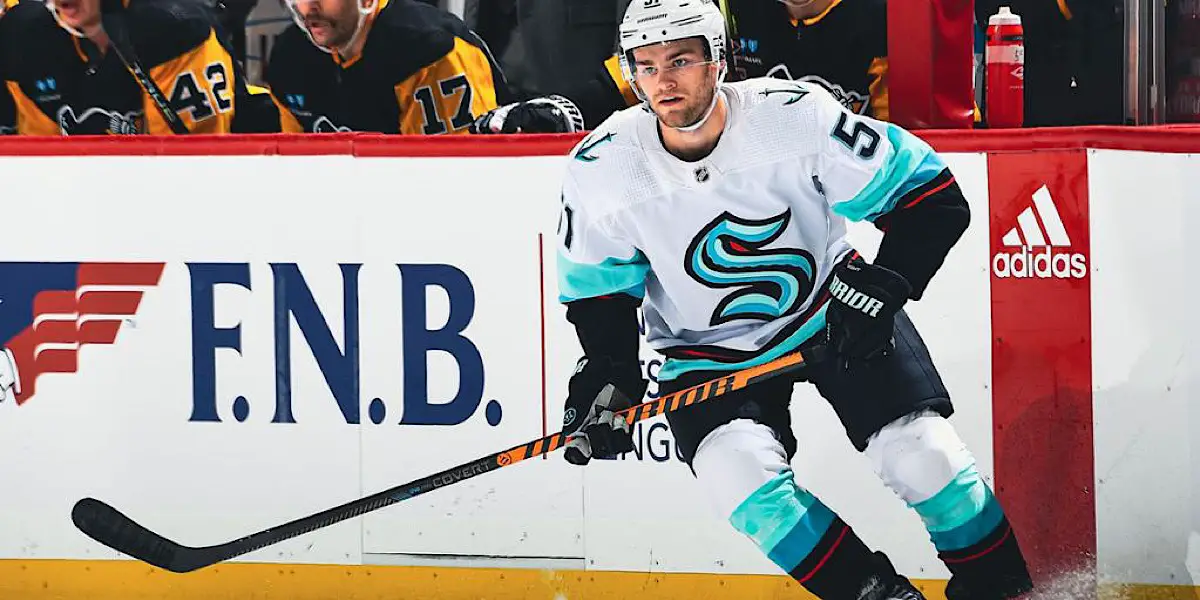 Seattle Kraken will be keeping a close eye on the 2023 World Junior tournament to help decide on what's next for their first-round pick in the 2022 NHL draft, Shane Wright playing future.
In total, Seattle will have three prospects in Halifax, Nova Scotia and Moncton, New Brunswick.
Shane Wright ( Canada )
Jani Nyman ( Finland )
Niklas Kokko ( Finland )
Shane Wright
Drafted in round one and 4th overall in the 2022 NHL draft. Wright will be the captain of team Canada. After falling to the Kraken in the draft and playing sparingly to start the 2022/23 NHL season. Wright will have a prominent role and be relied on to provide leadership and scoring for a team many have picked to win gold.
Having split time in the NHL and AHL this season, there isn't much to talk about for production. In eight games with Seattle, Wright has scored one goal and provided one assist. A five-game stint with Coachella Valley Firebirds in the AHL produced better results with four goals.
Based on his performance for team Canada in the next two weeks, it should determine if Seattle wants him to stay in the NHL for the Kraken playoff push or if he will be sent to the OHL, where he would get a lot more playing time. Only time will tell.
Jani Nyman
Drafted in round two 49th overall in the 2022 NHL draft.
Playing for Ilves in Liiga, Nyman has scored seven goals and three assists in 21 games played.
These are not stats the blow anyone away, but he could be a sleeper in this year's tournament if Finland chooses to use him in the right situations.
Niklas Kokko
Drafted in round two 58th overall in the 2022 NHL draft.
In 12 games for Hermes of Mestis league in Finland, Kokko has a 3-6-3 record with a 2.88 GAA and a .908 save percentage.
Playing time may be hard to come by for Kokko, as he won't open the tournament as the starting goalie for Finland; with Finland carrying three goaltenders, a lot may have to go wrong for Kokko to get a chance.
The boys are back after a long break but have plenty to talk about as the playoffs are in full swing. We go series by series, looking at how teams have fared so far and who will come out on top. Thanks for listening! Please rate and review our show on your favorite listening platform. Check out our partner's website at www.insidetherink.com for all your latest hockey news.