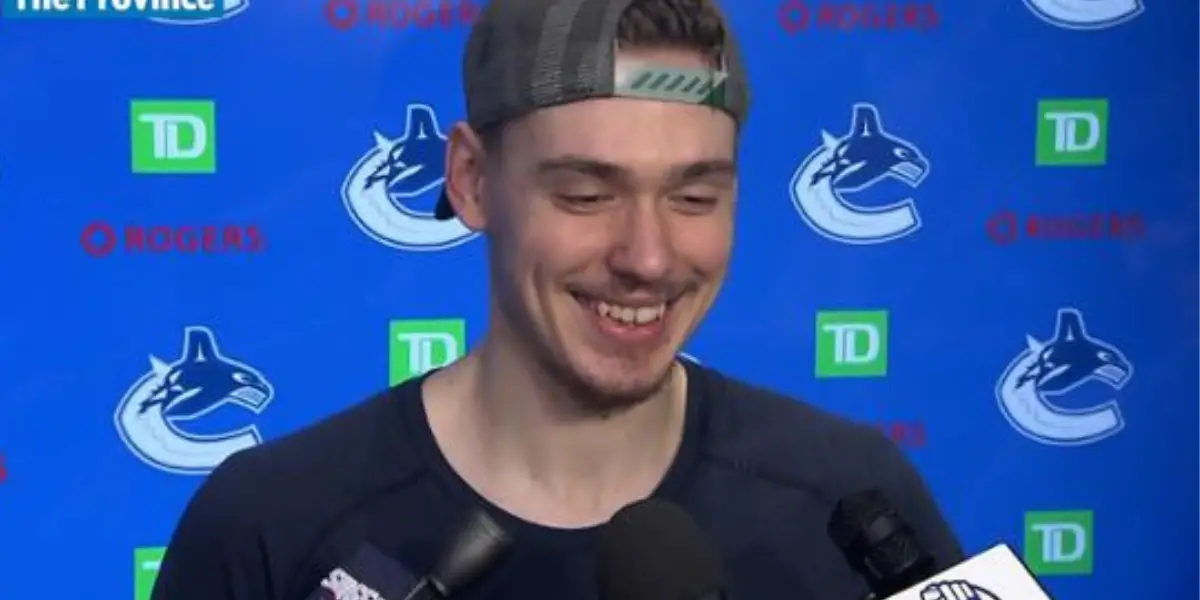 A Rising Star: Meet Arturs Silovs
In the high-stakes world of the National Hockey League (NHL), Arturs Silovs stands as an exciting figure. This standout goaltender, originating from Latvia, is turning heads as a member of the Vancouver Canucks. His stunning performance and unique skill set have opened the floor to discussions about the optimal path for his career development. But to truly understand this path, we must explore Silovs' shining accomplishments that have marked him as a rising star in the NHL.
An Outstanding Performance: Silovs at the IIHF World Championships
Arturs Silovs is more than just another talented athlete. He is a record-breaking phenomenon that helped his home nation make history in international hockey. Silovs was instrumental in leading Latvia to its first medal in the International Ice Hockey Federation (IIHF) World Championships.
During the IIHF Championships, Silovs showcased his extraordinary talent and determination. His performance was nothing short of remarkable, registering an impressive 7-2-0 record. Moreover, Silovs played in all ten games and boasted a magnificent 2.20 goals-against average. His .921 save percentage is a testament to his remarkable skills and dedication in the goaltending role. The medal wasn't just a breakthrough moment for Latvia; it was a career-defining event for Silovs. His tremendous efforts did not go unnoticed – as he was given the title of the tournament's most valuable player. This accolade marks a significant milestone in his career, reaffirming his status as a formidable talent in international hockey.
The Future of Arturs Silovs: An NHL Force to Reckon With
With such outstanding achievements, it's evident that Silovs is a force to be reckoned with. Yet, these accomplishments represent only the start of his promising journey. The challenge lies in maximizing Silovs' potential, further fortifying his place as an NHL standout.
From the lessons of the IIHF Championships to the rigors of the NHL, Silovs' journey will require strategic planning, dedicated coaching, and a resilient mindset. The aim is not just to guarantee Silovs' success in the NHL but to develop him into one of the league's dominant goaltenders. His dazzling talent, proven track record, and ambition suggest that Silovs will rise to the occasion, cementing his status as an NHL icon.
The Goalie Conundrum: Balancing Game Time and Development
The challenge lies in balancing competitive playtime and ongoing skill development. NHL goaltenders, especially, face a unique problem. More time in the AHL might stunt growth, while too early a leap to the NHL can be overwhelming. For Silovs, finding the perfect balance is crucial in maximizing his potential and ensuring he reaches the apex of his career.
The Vital Importance of Coaching
A pivotal aspect of any player's career development is the role of their coach. In Silovs' case, Ian Clark, the Canucks' goaltending coach, has a significant influence. Clark's seasoned insights and guidance can help shape Silovs into a formidable NHL goaltender. By honing his skills and fortifying his mental toughness, Silovs can navigate the tricky waters of NHL goaltending with aplomb.
The Arturs Silovs Strategy: A Vision for Success
In conclusion, the best career development path for Arturs Silovs involves a blend of strategic AHL experience, balanced playtime, strong coaching guidance, and mental resilience. The goal isn't merely to ensure Silovs' survival in the NHL. Instead, the plan must be ambitious: to mold Silovs into one of the league's standout goaltenders. After all, with talent as sensational as his, Silovs deserves nothing less than an equally exceptional career trajectory.
June 26 – Week 3 Breakdown, The Fallout of the games, Looking ahead to week 4 PLUS the HSP Week 3 Power Ranking Reveal
–
Hughes Sports Podcast- HSP
Welcome to The HSP (Hughes Sports Podcast) – your ultimate source for all things sports! In this exciting episode, airing from June 19th to Week 3 of CFL (Canadian Football League) action, we dive deep into the thrilling world of sports!Join us as we dissect the latest CFL highlights, bringing you the most exciting moments from Week 3 of this action-packed football league. From jaw-dropping touchdowns to awe-inspiring interceptions, we've got you covered with expert analysis and comprehensive game breakdowns.Tune in to The HSP for an engaging and informative episode that caters to sports enthusiasts and fans alike. Our knowledgeable hosts and guests bring their expertise to the forefront, delivering engaging discussions, captivating interviews, and thought-provoking analyses.Don't miss out on the excitement! Subscribe to The HSP channel now and hit the notification bell to stay updated with the latest episodes. Whether you're a die-hard sports fan or enjoy keeping up with the hottest sports news, The HSP is your go-to destination for all things CFL and beyond. Get ready to be entertained, informed, and inspired by our passionate team of experts.