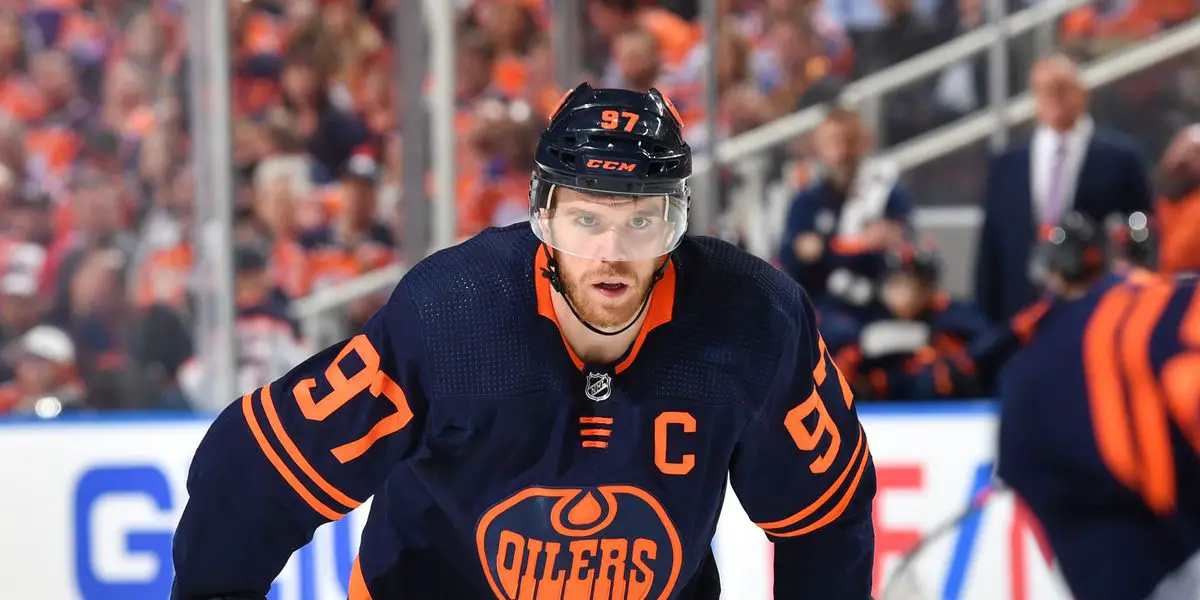 Finally, we have made it. The 2022-23 season is here, as the Oilers and Canucks gear up to play tonight. This is one of the best months in the hockey season; you finally get to see the new faces play in real games, and you see teams that could surprise and teams that may disappoint. The Canucks are a team that could surprise people this season, as it seems they have been projected to miss the playoffs by most analysts. With a goalie like Thatcher Demko and 3rd spot in the Pacific not a lock by any means, anything is possible.
For the Oilers, their season will be about proving something, that the Oilers are a lock playoff team. While the Oilers have made the playoffs for two straight years (3 if you count the bubble in 2020, where the Oilers finished 2nd in their division.), they need to show that they can continue to make the playoffs after having success in them. It's worth bringing it up because of 2016-17, the Oilers made the 2nd round and were heavy favorites to be the team to bring the cup back to Canada next season… then they missed the playoffs. That being said, it's very hard to look at this roster and say this isn't a lock playoff team, especially in the playoffs, but if players have the mentality that they're already in, they'll miss the playoffs.
There are a couple of players on each team with narratives surrounding them, and as the season is here, it's time to see if they can change them for better or for worse.
Projected Line-Up
Edmonton Oilers:
Kane – McDavid – Puljujarvi
Holloway – Draisaitl – Hyman
McLeod – Nuge – Foegele
Malone – Ryan – Yamamoto
Nurse – Ceci
Kulak – Barrie
Murray – Bouchard
Campbell
Skinner
Vancouver Canucks:
Pearson – Miller – Boeser (game-time decision)
Kuzmenko – Pettersson – Hoglander
Podkolzin – Horvat – Garland
Joshua – Aman – Lazar
Hughes – Schenn
Ekman-Larsson – Poolman
Stillman – Burroughs
Demko
Martin
Something To Prove
In the Oilers and Canucks lineups, there are players with something to prove and statements to make for themselves and their fans. For the Oilers, it's a pretty obvious one, someone who has been the talk of the summer, Jesse Puljujarvi. The Puljujarvi talk has been split right down the middle, you either love and want to keep him, or you want nothing to do with him and want him gone. The Oilers have gone the route of keeping him, and personally, that is a smart move. This is a player that looks ready to pop, his analytics are strong, and he gets himself into a lot of spots to bury the puck. That being said, Puljujarvi's finishing was very tough to watch in the last half of the season; he just could not score. Coming back from both covid and a long-term injury, it was tough to watch, but it's hard to see him struggling that much again. Remember, this is a player who had no trouble scoring at the beginning of the season, and there is no reason to believe he can't get back to that.
For the Canucks, my pick would be Nils Hoglander. For a player with a lot of style, he struggled last season, only scoring 18 points, and ten goals, in 60 games. You could chalk that up for a variety of reasons, as the Canucks season was a very rough one. Management was fired from the top down, and threats of players getting traded or wanting to leave, it's easy to imagine how hard that would be on a young player still new to the NHL. For this season, Hoglander is starting in the top 6, and that alone gives him something to prove. To show he can handle the higher competition. For a young player like Hoglander, it'll be interesting to watch this season.
Goalie Match-Up
It will be Campbell vs. Demko tonight, as the Oilers will get their first look at Campbell in regular season action. Both goalies had decent 2021-22 campaigns, as Campbell went 31-9-6, with a 2.64 GAA and a .914 SV%. Demko went 33-22-7 with a 2.72 GAA and an SV% of .915.
Campbell started strong with the Leafs last season, breaking an NHL record by going 11-0 to start the season; Carey Price previously held the record in 2016-17 (10 straight wins). Campbell will be looking to have a more stable season, as the last half of the season did not treat him well. It didn't help that he was dealing with injuries and that his backup goalie was little to no help for the Leafs last season.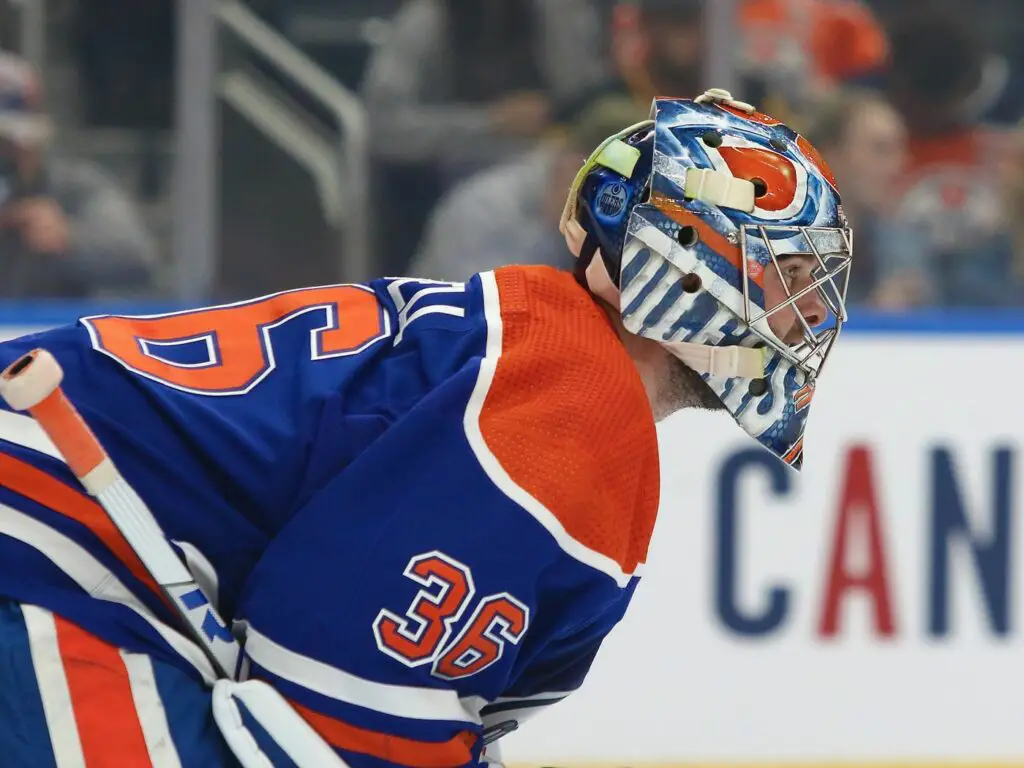 Demko, on the other hand, is looking to push his play even further, as the Canucks will need him to if they want any chance at making the playoffs. Demko has shown greatness, especially in playoffs against the Vegas Golden Knights, where he posted a .985 SV% and a 0.85 GAA in 4 games against the Knights in the 2nd round. It's not hard to imagine a strong season from Demko, and he's a great goalie who has not gotten near enough support in front of him. He'll be looking to get revenge tonight, as the Oilers beat the Canucks in last season's home opener in the shootout; it was Kyle Turris with the game-winning goal.
All In All
It feels good; the Oilers season is finally here. High hopes that is something that has been floating around Edmonton since McDavid's Game 5 OT winner, the belief that this team can do something special. Fans should believe that because, on paper, this is the best team the Oilers have had since the 89-90 team; that is no exaggeration. Now, for this team to be as great as that team, they have to win. This team can win.
The boys are back after a long break but have plenty to talk about as the playoffs are in full swing. We go series by series, looking at how teams have fared so far and who will come out on top. Thanks for listening! Please rate and review our show on your favorite listening platform. Check out our partner's website at www.insidetherink.com for all your latest hockey news.