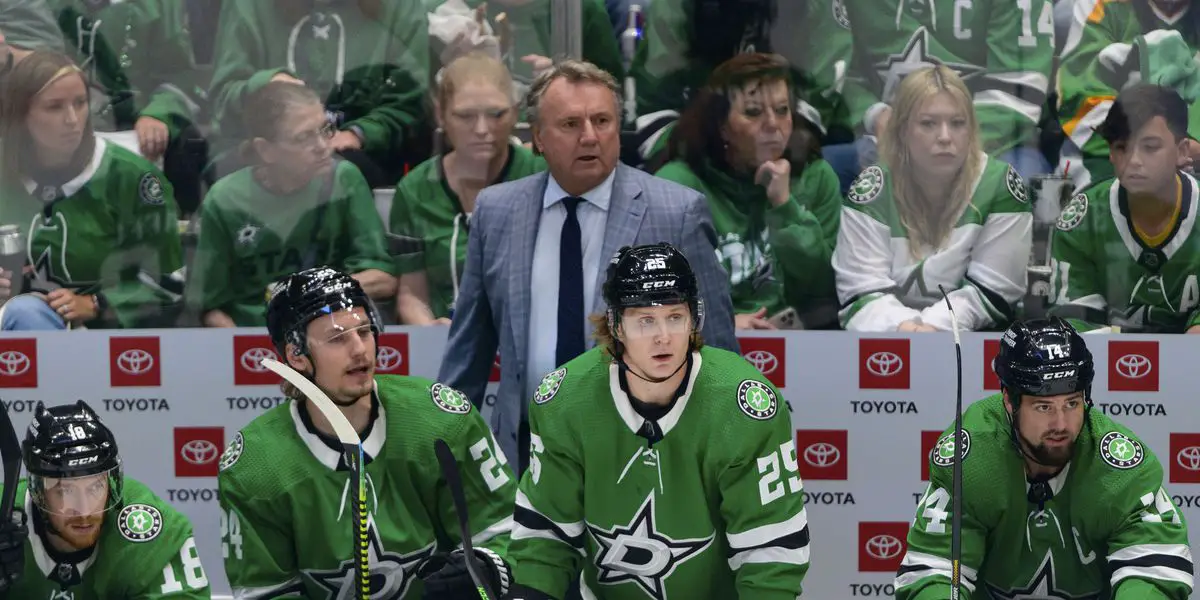 Just days after losing in the first round to the Calgary Flames, the Dallas Stars have decided to part ways with their coaching staff. Head Coach Rick Bowness will be stepping down, and assistant coaches John Stevens, Derek Laxdal, and Todd Nelson will also not be returning next season.
Bowness led Dallas to the Stanley Cup Final in his first season as the Head Coach back in 2019-20. He finished his tenure with an 89-62-25 record in the regular season and an 18-16 record in the postseason. This season, Dallas finished with the fourth-best record in the Central Division, with a record of 46-30-6 for 98 points. This was the best season; from a standings standpoint, he has had coaching.
Assistant Coaches John Stevens was in 2019, as well as Derek Haxdal. Nelson was hired a year earlier, in 2018. The only remaining coach on the coaching staff is the Goaltending Coach Jeff Reese.
For Bowness, this very well may be the end of his coaching career. The 67-year-old has been a part of the NHL landscape since 1975, when he was drafted by the Atlanta Flames. He played the game for six seasons before returning to coach in 1988 for the Winnipeg Jets. He coached six different organizations, including this run with Dallas. Overall, he had a record of 212-351-48-28 record in the regular season and 26-23 in the playoffs.