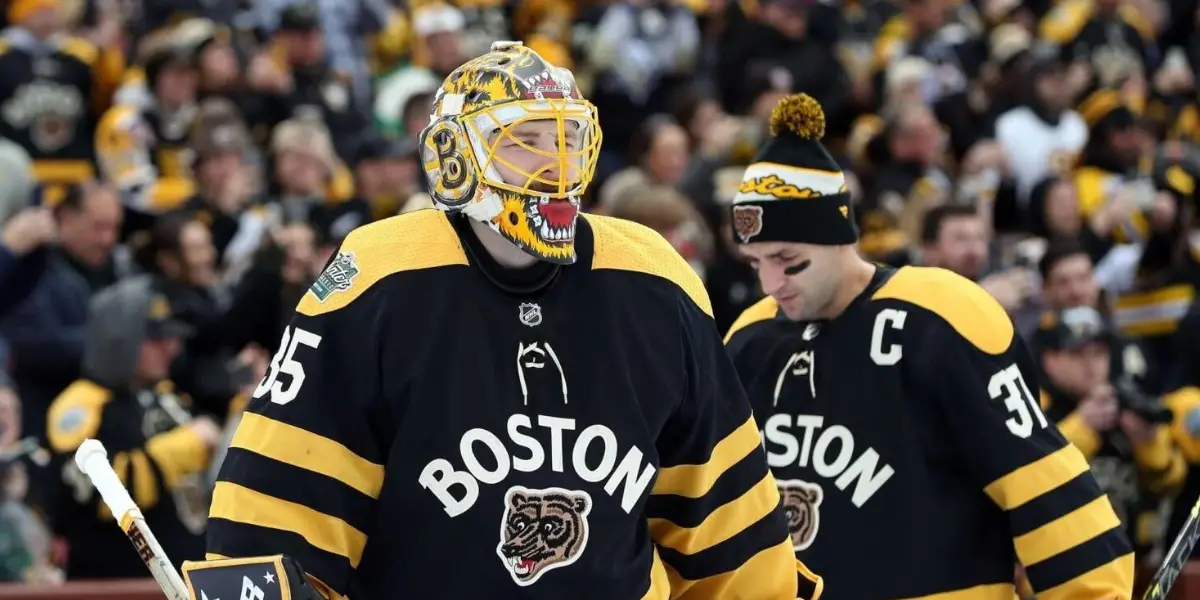 Linus Ullmark is having the best season of his career, which continued in the Boston Bruins 2-1 win over the Pittsburgh Penguins in the 2023 Winter Classic.
Ullmark made 26 saves in the win, which was his 21st victory of the season. After the win, the 29-year-old said that it was a dream come true to just appear in the game, nevertheless, win the outdoor matchup.
"It's just pure joy and happiness afterward," Ullmark said. "It's something that I've dreamt about for like 14 years since I saw the first one at home in Sweden. So, I've always dreamt about it. I was always very jealous of the people that would play before me and had the opportunity."
The 2022-23 season has been a dream that Ullmark must hope he never wakes up from. Ullmark is 21-1-1 with a .938 save percentage and a 1.90 goals against average. The netminder leads the league in wins, save percentage, and goals against average.
Ullmark is just six wins from eclipsing his career-high in wins. He is a leading Vezina candidate and a major reason the Bruins are Stanley Cup contenders.
Boston head coach Jim Montgomery praised Ullmark for his consistency after the Bruins win on Monday/
"His elite consistency has been unreal," Montgomery said. "If it wasn't for him, we'd probably be down 3-0 after two. You're not going to come back in those situations very often. He gives us the ability to win every night."
While at times Ullmark looked shaky last season, the free agent signing is one of the better moves that general manager Don Sweeney has made. After being freed from the hockey Siberia that is the Buffalo Sabres, Ullmark has shown that he is a top goaltender. He has put in the work and is seeing the fruits of his labor.
If Ullmark and the Bruins continue to win games, Ullmark will accomplish yet another dream by lifting the Stanley Cup at the end of the postseason and will etch his name into the history books.
Season 2. Episode 38. Special Guest Terrence Wallin
–
Bruins Benders Podcast
Maine Mariners Coach Terrence Wallin makes a return visit to recap the season. Should the Bruins make room for Tyler Bertuzzi? Will the Bruins move some core pieces? I guess there is more time for golf and more!