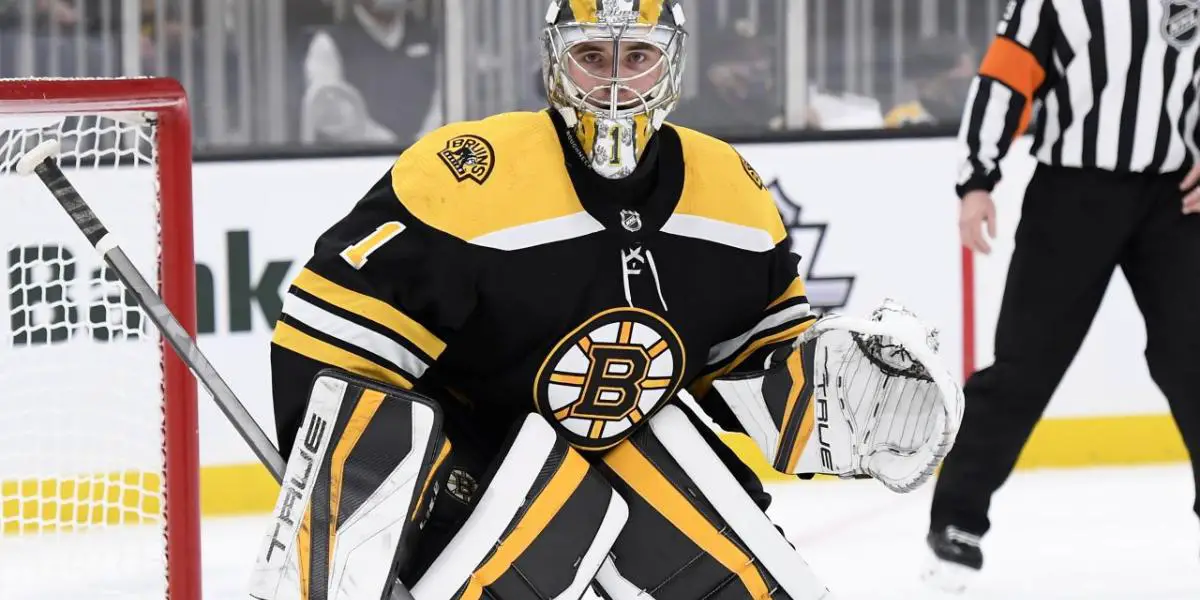 After dropping the first two games of the series in Carolina, the Bruins returned home looking for a much-needed win. After going to the drawing board to find a way to jumpstart the team, head coach Bruce Cassidy decided who was in and who was out.
There were three significant changes as Cassidy reunited the perfection line of Marchand, Bergeron, and Pastrnak and benched Trent Frederic in favor of Chris Wagner. But by far, the most significant change and the one that paid off the most was turning the net over to rookie goaltender Jeremy Swayman. Linus Ullmark got the call in the first two games but couldn't hold on to the job. Swayman, on the other hand, took full advantage of his opportunity as he looked to lead the Bruins to a comeback in the series.
After going 23-14-3 with a 2.41 GAA and .914 save percentage, Swayman took a back seat to start the series. He struggled in the second half of the season as any rookie goaltender does as they hit that eventual wall. But when given this opportunity in Game three, he impressed many as he gave the Bruins the chance to win.
Thanks to Swayman staying strong in net all night, the Bruins did something against Carolina they haven't been able to do all season, take the lead. Swayman saved 25 of 27 shots faced as he recorded a .926 save percentage and got the win.
With the strong play of Swayman along with the defense in front, especially Derek Forbort, the Bruin's offense fed off the momentum. The offense exploded for a four-goal night after scoring three goals between Games one and two. After Carolina went up 1-0 halfway through the first period, the Bruins tied it up towards the end of the period and never looked back. The Bruins went on to win 4-2 as they climbed back into the series and showed signs of life.
It's always a questionable call to switch up your goaltender a couple of games into a series, but sometimes that's all it takes to turn a team around. Swayman will look to continue his solid play as he will once again be in net for Game four as the Bruins look to even the series at two apiece.
The boys are back after a long break but have plenty to talk about as the playoffs are in full swing. We go series by series, looking at how teams have fared so far and who will come out on top. Thanks for listening! Please rate and review our show on your favorite listening platform. Check out our partner's website at www.insidetherink.com for all your latest hockey news.