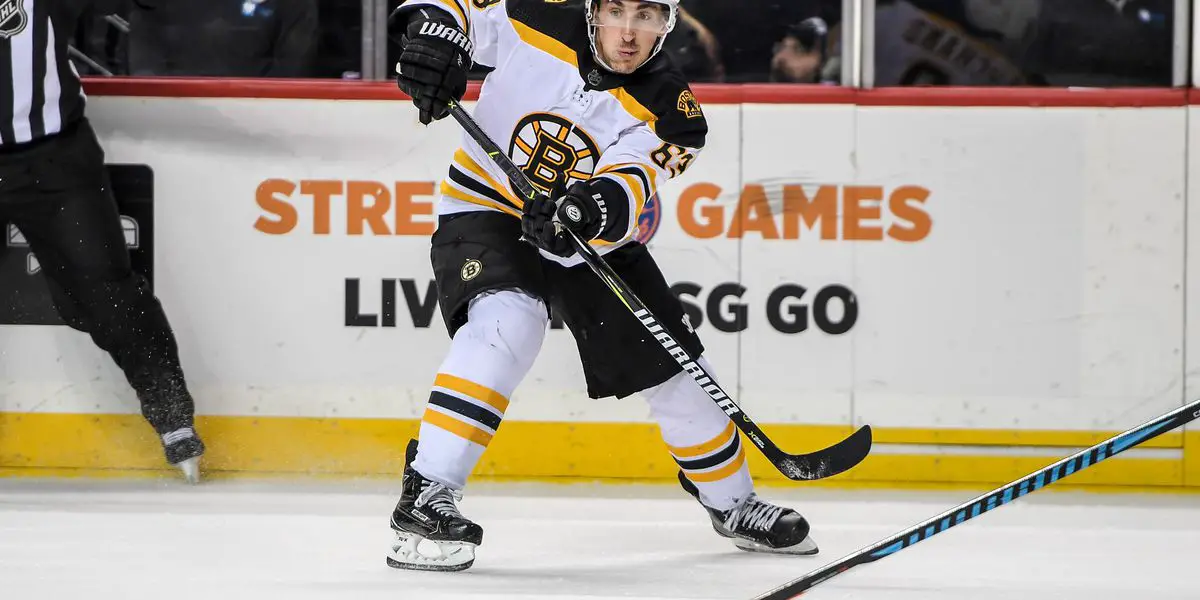 Earlier in the week, it was reported that Brad Marchand had been dealing with a shoulder injury for some time. It was speculated for the second half of the season that Marchand was most likely injured leading the top-line winger to not look like himself. After the confirmation of an AC joint injury that may require surgery this offseason, many were not surprised.
What is surprising is that Marchand was also dealing with another injury. According to Bruins' General Manager Don Sweeney, during today's end of the year press conference, Marchand was also dealing with a hip injury. While a shoulder injury is one thing, coming back from a hip injury is another level. We recently saw how hard it is to come back from a hip injury in your later years with Tuukka Rask.
"We've got a few other players that have some follow-ups," Sweeney said. " Probably the bigger surprise is Marsh — he's going to have an evaluation, hip-wise, I think he?' got some tests to go out.
"In disclosure, Marsh was probably the one that was a little more surprising of having some adductor issues in the last couple years. He's doing more exploratory stuff now to confirm that. But again, I didn?t want to have anybody caught off guard. If we go down that (road) we'll certainly announce."
If Marchand does indeed need surgery on his hip, the likelihood of him missing the start of next season is high. Many questions still surround this situation, and only time will tell how it plays out. Marchand still needs to consult doctors and get the final diagnosis before moving forward.