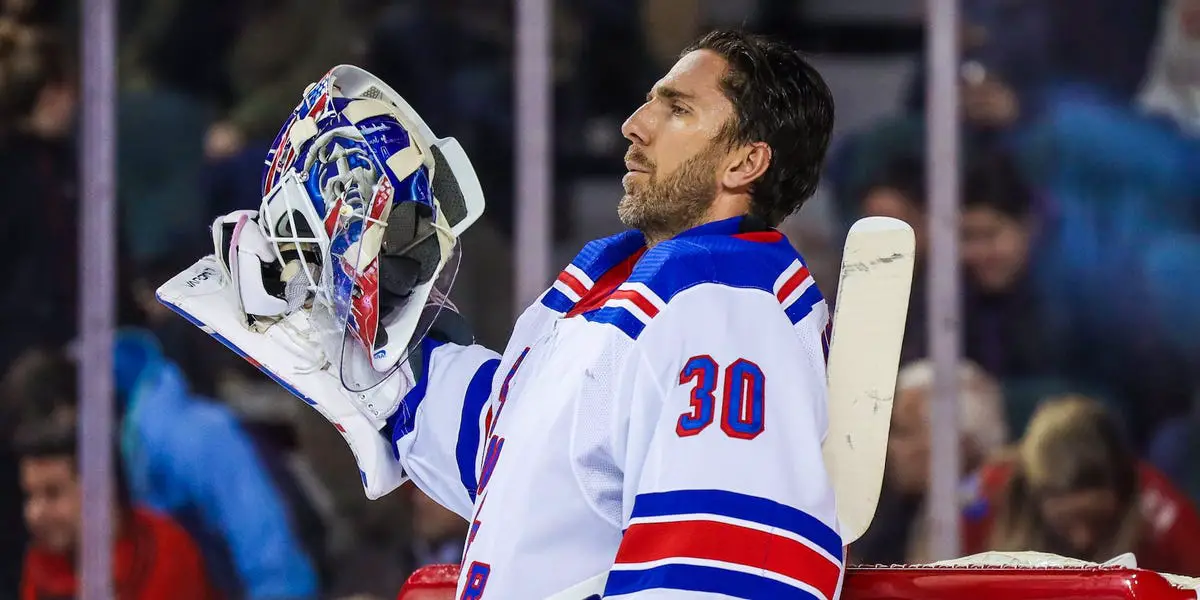 Despite the fact that their team sits near the top of the Eastern Conference or the Metropolitan division, the New York Rangers fanbase is seemingly split right now on everything from trade deadline strategy to Drury's prime targets to Drury himself. With Friday nights impending jersey retirement on the horizon, one thing we can all agree on is what Henrik Lundqvist means to this franchise.

Everyone who's turned on MSG to watch a Rangers game since The King took his throne after supplanting Kevin Weekes in 2005 as the undisputed starter knew this team always had a puncher's chance when he was in the net. Even when the rest of the lineup wasn't up to snuff, Henrik carried them. He lifted the franchise out of the dark cellars of the lockout. An organization completely devoid of home-grown talent after missing on countless draft picks/mortgaging the future for so many seasons prior to his arrival and made them relevant for the better part of thirteen seasons.

I'm not going to rattle off all the accolades he's been lauded with over his fifteen-year, first-ballot Hall of Fame career or list the individual awards he was snubbed of during that span. Instead, I just want to say thank you.

After a strong start to the '90s, the Rangers limped to the end of the millennium with aging legends all over the lineup. They didn't qualify for the playoffs from 1998 to the 2005/06 season, which happened to coincide with Hanks's rookie season (finished third in the Vezina voting). Sometime around that seven-year playoff hiatus, I stopped watching hockey. I was a kid, and football replaced hockey as my favorite sport during those grade school years. It wasn't until high school that the Rangers were once again relevant, and it was thanks to this Swedish guy with an impeccable tan and a seemingly silent V in his name. I'm not the only fan that Henrik rescued from the depths and rekindled a love for the game, there are countless others (many of them are women for obvious Man-Rocket reasons).

Henrik has been the face of the franchise for fifteen years and literally gave us everything he had until his heart wouldn't allow him to continue (I know he was with the Capitals at that point but let me be dramatic for one minute), which is why tonight will hurt so much for everyone. We failed him. Better yet, Glen Sather failed him. He failed to put a Stanley Cup winning roster around him, not for lack of trying, but the end result is the same. We can debate the moves of Sather another day. Still, Henrik's jersey will rise to the rafters of Madison Square Garden Friday night, joining other New York sports legends who have their numbers immortalized without a championship banner to keep it company. Icons like Patrick Ewing, Don Mattingly, and David Wright, to name a few.

For those of you lucky enough to be in attendance while number 30 is honored tonight, instead of chanting I-GOR, I-GOR, I-GOR, when he makes an impossible save (you know he will), rain down HEN-RIK, HEN-RIK, HEN-RIK one last time.