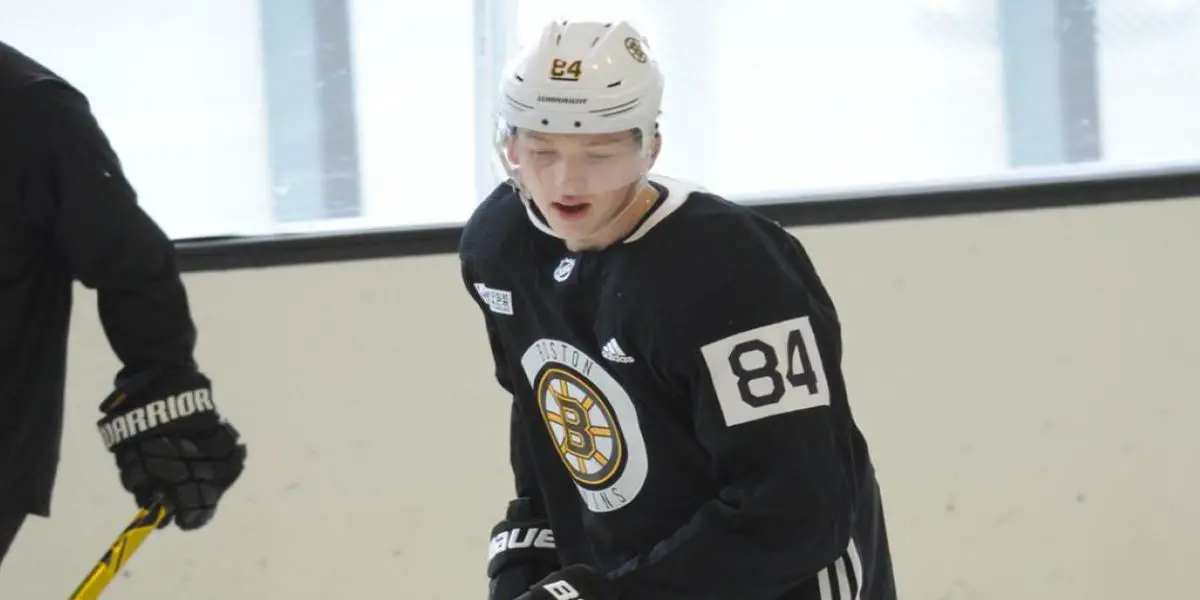 Boston Bruins general manager Don Sweeney is currently evaluating his team and available players on the market to see how he can add to his current roster. As they seem to be at every trade deadline, the Bruins are "in" on just about every name that is rumored to be changing teams. The question will be just how aggressive Sweeney will be to try to make another Stanley Cup run.
As the Bruins look to make a deal, winger Jake DeBrusk is available. In late November, the 25-year-old requested a trade and has been on a recent hot streak while playing on the top line. DeBrusk's actual trade value is still up in the air as he is a restricted free agent at the end of the season. If Sweeney makes a substantial trade, DeBrusk is the main factor. Beyond that, the Bruins have been working the last two seasons to improve their prospect pool. The club is still behind other teams in high-quality young players.
So who would be available for trade if the Bruins make significant moves to help the team? The jury is still out on whether the Bruins should mortgage some of that thin talent base for a rental or short-term fix. Is it wise for the organization to trade the few good prospects they have for rentals or players who will have options at the end of this season or next?
If I am Don Sweeney, I make sure I keep two prospects in particular. 2020 second-round pick Mason Lohrei is a defenseman at Ohio State University who was a dominant player in the United States Hockey League for the Green Bay Gamblers previous to playing in Columbus. The 21-year-old had 58 points in 49 games for Green Bay in 2020-21. He currently has tallied 29 points in 31 games for the Buckeyes. Lohrei is a puck-moving defenseman with great hockey sense who also has the frame at 6'4" 200 pounds to play a physical game. That type of defenseman is hard to find, and the Bruins should hold onto him.
The other hot prospect for Boston is the 2021 first-round pick Fabian Lysell. This season Lysell is a top player in the Western Hockey League for the Vancouver Giants. The 21st pick overall has 18 goals and 23 assists in 35 games for the Giants. Recently, Giants general manager Barclay Parneta exclaimed that he has only seen skating ability similar to Lysell in Connor McDavid and Pavel Bure. That is very high praise for the 19-year-old. Lysell shows dynamic offensive ability and could be the next great right-wing in Bruins history. With further development, it is possible that Lysell could see time as a top-six forward in Boston next season. Imagine a team with David Pastrnak and Lysell as the top two right wings. That image should be enough to keep Lysell in the organization beyond this trade deadline.
The Bruins certainly need some help if they want to overcome the likes of the Florida Panthers and Tampa Bay Lightning in the Atlantic Division. And there are some pieces there to potentially make a good hockey trade or two. I just don't want the Bruins to give up their two best prospects for a Stanley Cup run that may never materialize.
Season 2. Episode 37. It's Going To Be A Long Off-Season
–
Bruins Benders Podcast
The Bruins off-season will be longer than expected. We like some CHL rules changes. The Bruins defense needs to be nastier, not just bigger. Can this core going forward win a Cup? Plus Beauties and Benders and Rod Brind'Amour whines.