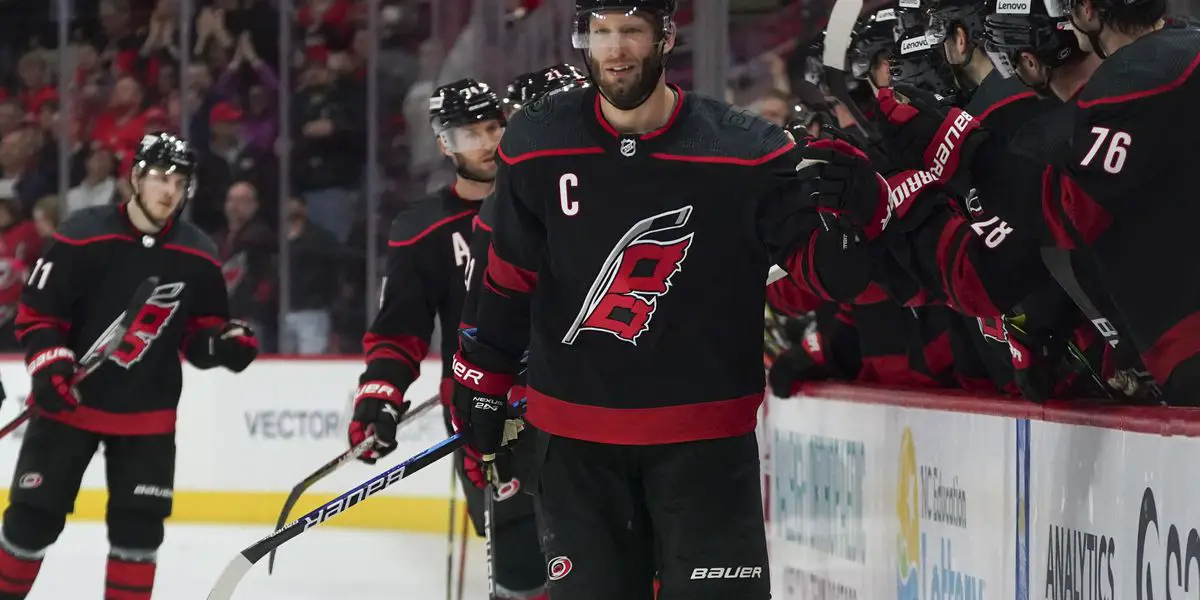 When it comes to looking at some of the most consistent teams in the NHL over the last several seasons, there is one team that always comes to my mind despite the fact that they have not won the Stanley Cup in these years, and that is the Carolina Hurricanes.
Year in and year out, they find a way to get into the playoffs, they have strong regular seasons, and they have been a really tough team to play against. When you put all of these things together, you have a consistent hockey club.
That has certainly been the case so far this season. As of this writing (Thursday, December 29), the Hurricanes are first in the Metropolitan Division and second in the NHL with 52 points, thanks to a 23-6-6 record.
The team has won nine straight games and has earned at least a point in 15 straight. Their point streak matches the NHL's longest this season while also equaling a franchise record.

There are many reasons why the Hurricanes are succeeding this season. For starters, this team is one of the best defensive teams in the league.

The Hurricanes are currently fifth in the league in the league in goals allowed, as they have given up 90 goals in 35 games. While the Hurricanes do a great job of blocking shots, getting their sticks in passing lanes, and breaking up plays at the right time, a lot of credit should go to the play of their netminders.

In particular, a lot of credit should go to their rookie masked man Pyotr Kochetkov. As of this writing, Kochetkov is 10-1-0-4 with a 1.94 goals against average, a .928 save percentage, and three shutouts.
Kochetkov is a goaltender who knows how to control his rebounds, make big saves when needed, and, more importantly, win hockey games. It is going to be interesting to see what happens when Frederik Andersen returns from injury.
The team has also gotten consistent scoring from the likes of Martin Necas (15 goals and 19 assists for 34 points), Andrei Svechnikov (18 goals and 13 assists for 31 points), Sebastian Aho (11 goals and 16 assists for 27 points), and newcomer Brent Burns (four goals and 18 assists for 22 points). While it's great that these players are producing, the rest of the team needs to step up as they are currently 22nd in the league in goals scored, as they have scored 107 goals in 35 games.
Lastly, they still have a great head coach in Rod Brind'Amour. He knows how to press the right buttons, he gets his team to buy into his system, and they play great for him.
Given how tight and competitive the Metropolitan Division is, it will be interesting to see how the Hurricanes play moving forward and where they finish in the standings come April.
The boys are back after a long break but have plenty to talk about as the playoffs are in full swing. We go series by series, looking at how teams have fared so far and who will come out on top. Thanks for listening! Please rate and review our show on your favorite listening platform. Check out our partner's website at www.insidetherink.com for all your latest hockey news.