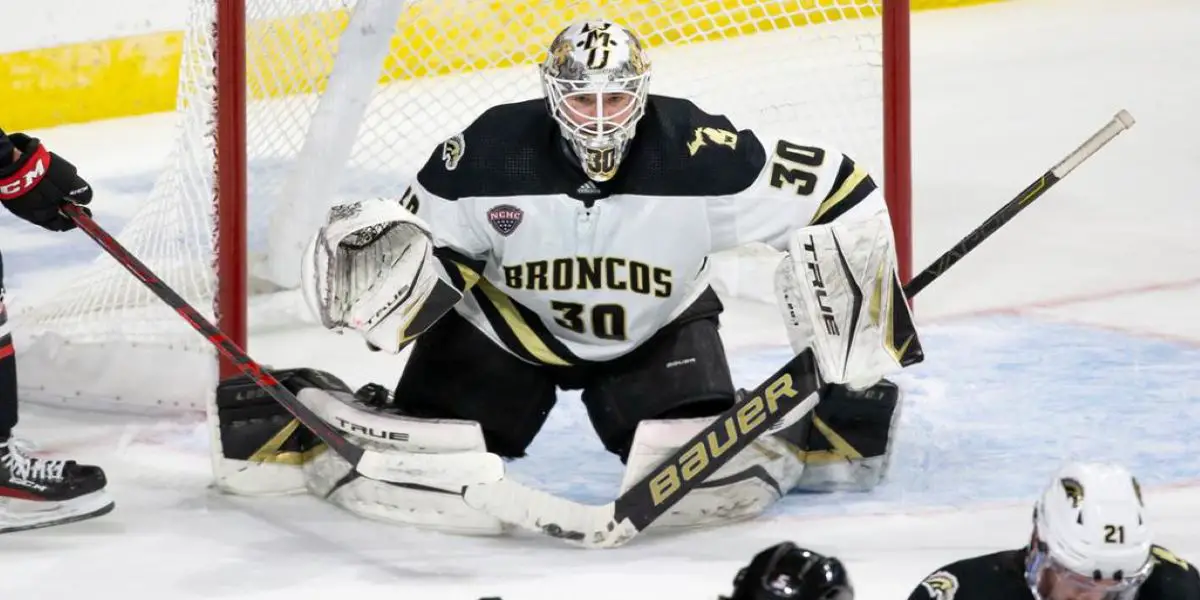 For the past five seasons, the Bruins' prospect pool has been in the bottom 5 of the league as they continue to pursue a top seed in the Atlantic. Most Writers and fans agree that the B's have done a poor job at drafting in recent years, exemplified by the 2015 debacle. Players like Studnicka, Vaakanainen, Senyshyn, and Zboril were all drafted in hopes that they could be part of the next wave of Bruins, but with not much success. This is partly due to the constant trading of picks in an attempt to stay at the top of the heap. Although this has kept them in contention, it is a very slippery slope that can cost them success in the future. Despite what most people have said about the B's not having much depth, I think there is still some hope for the Bruins in the coming years. Let's look at a few of the standouts in the Bruins pipeline.
Fabian Lysell
So far, Lysell looks like a steal. Drafted 21st overall last year, he has been lighting it up for the Giants in the WHL. With 22 goals and nearly 40 assists in his first CHL season, he looks primed to join the pros next season. He is currently leading Vancouver in scoring by 18 points and seems poised to continue his outstanding season. Next year he will most likely play in Providence and could be their top offensive threat. The Bruins have needed right-wing depth, and Lysell could provide that in a few years.
According to BleacherReport.com, "He isn't very big at 5'11" and 172 pounds, but he's considered a highly skilled offensive forward. He's creative with the puck, moves well and possesses a quick shot release. He also works hard on the backcheck.".
Mason Lohrei
Lohrei was a standout for the Green Bay Gamblers last season posting 59 points in just 48 games. Those stats led the team and as a defenseman, that's pretty darn good. This year he transitioned to Ohio State University and is nearly a point per game with 29 in 31 games. These numbers are pretty incredible for a freshman defenseman and are good enough for second on the team.
Looking at his play and his numbers thus far, he seems like a young Victor Hedman. Is that comparison a stretch? Maybe, but he is a 6'4, 205 lb puck-moving defenseman that's putting up really good numbers.
Earlier this week, Lohrei committed to another year at OSU, which will only help his development and raise his stock in the organization. With Owen Power heading to Buffalo, there's an opportunity for Lohrei. If he continues his excellent play, he could become the best defenseman in college hockey. There is another guy named Luke Hughes that may be some stiff competition, but we will see how the season shakes out.
Bruins fans should be excited because he looks like the real deal. Besides, injecting a large, highly skilled point-producing d-man into the Bs back end is sorely needed.
Georgii Merkulov
There must be something in the water in Ohio because OSU's leading scorer was just signed by the Bruins last week. Georgii Merkulov is a straight-up goal scorer who led the Buckeyes in goals this year with 20 and was tied for second in the Big-10 in goals. Keep in mind that this is Division 1 college hockey and to put up goals like that is no small feat. His name might not hop off the page to you, but he was tied with Matty Beniers and one behind Brandon Brisson from the juggernaut Michigan Wolverines. Merkulov has just debuted for the Providence Bruins and was a standout with two assists and a shootout goal.
He was over a PPG in the USHL the year prior and looks like another astute signing by Don Sweeney. It's fair to assume that Merkulov caught the eye of Bruins scouts checking out Lohrei's play this season. Both of them are only 21 years old and have bright futures in black and gold in front of them.
Johnny Beecher
Fresh off of a season with the stacked Michigan Wolverines, Beecher looks ready to go for the Providence Bruins. Beech hasn't had it easy, as last season was cut short due to a torn Labrum, and he only managed to suit up for 16 games. After a successful surgery, he returned, only to be denied playing for team USA at the World Juniors due to a Covid diagnosis.
Last week the B's signed him to an amateur tryout, and he has suited up in two games so far. Although he doesn't have any points, he has looked good on the third line and has used his size and speed to make clean transitions out of the defensive zone.
Johnny has had it pretty rough over last year but finally managed to have a complete season in college this year. Putting up 6 goals and 15 points in 34 games, the 6'3 205lb center looks like a shot in the arm for the Bruins ailing center depth. He will indeed need a sizable stint with Providence to see what he will be, but it looks promising. He is far from a lock as an NHL player right now, but I think he will get every chance to make an impact after turning pro.
Mark McLaughlin
Talk about impact. Mark McLaughin's first seven games have been a lot of fun to watch. After an excellent season where he led BC in goals, he turned pro, skipped the minors completely, and has made an impact at the NHL level.
McLaughlin was second in goals in Hockey East this season while already having three this season in the NHL. He has looked right at home and, in Pastrnaks absence, has played three games on the second line with Haula and Hall. McLaughlin plays like a Honey Badger and looks like he has the makings of an excellent third-liner, at the least. Having only played in a handful of games, it's hard to say what his ceiling is going to be, but if he keeps scoring goals like this, he will have a bright future for sure.
Brandon Bussi
Don Sweeney's new favorite thing is signing kids out of college. The last four entries on our list today have all been signed within the previous two weeks and have been invaluable to their respective college teams. Bussi is no different, as he started in 39 games for Western Michigan this year. He posted a 2.55 GAA, and 0.912 save percentage for WMU, and so far, in his 2 back-to-back starts for Providence he has been lights out.
He already has a shutout and, in his last game, stopped all three shooters en route to his second professional win. I know it's only been two games, but 0.96 GAA and 0.964 SV% look good on paper. The goaltending depth was mainly on the shoulders of Jeremy Swayman for the last few years, but he has flourished for the big club and is in the outside discussion for the Calder Trophy. Bussi looks very good right now, but goaltender success can come and go, and it's hard to tell how good he will be in the pros. This signing was a good move by Sweeney because it fills the depth hole left by Swayman and gives them a quality prospect while not costing them a draft pick.